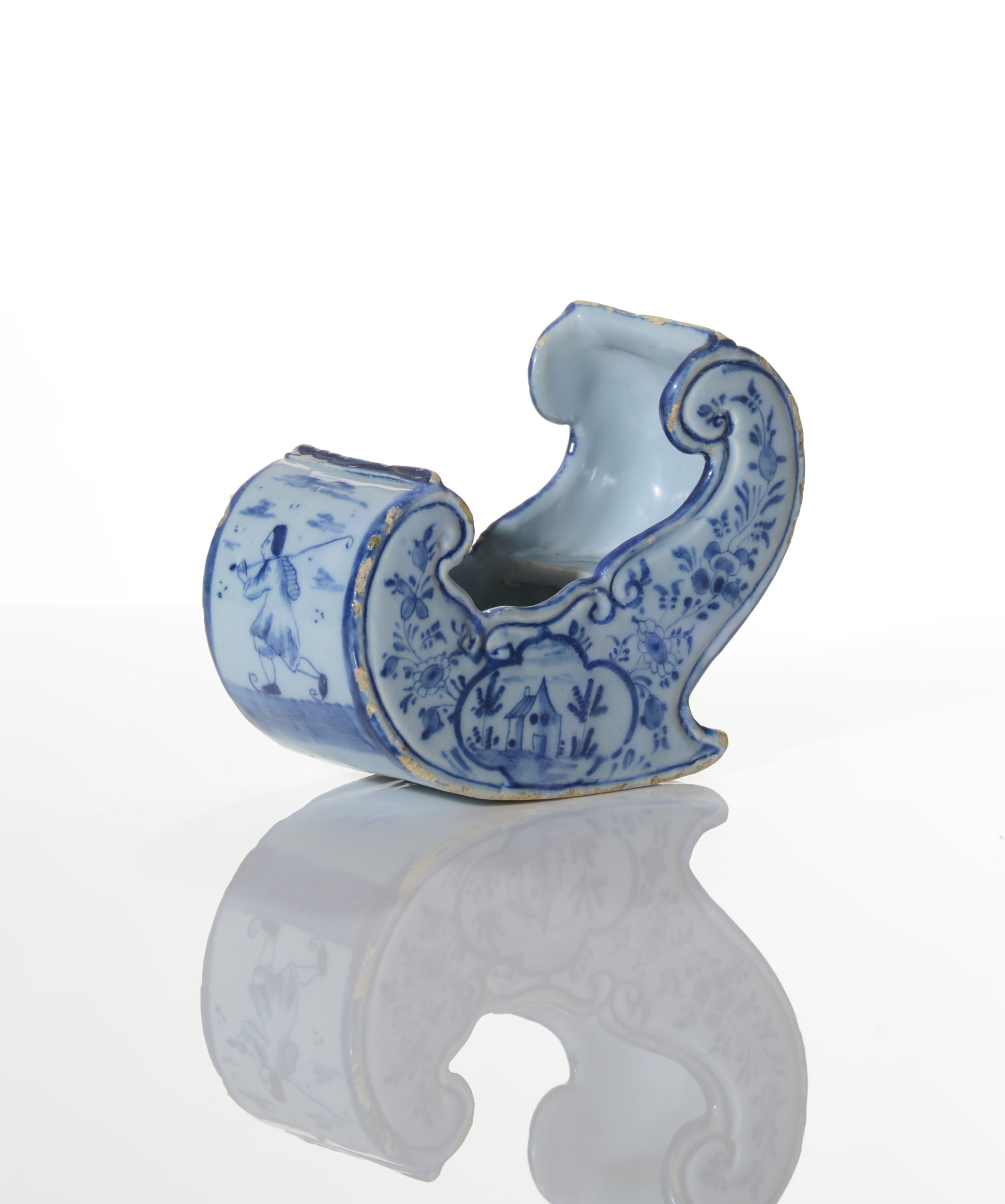 Blue and White Model of a Sleigh
Every month we present a special object from the Aronson Antiquairs' collection. This month we would like to show you this blue and white model of a sleigh, from circa 1770, which is marked for De Klaauw (The Claw) factory.
The sleigh ride was a quintessential, and often necessary form of winter entertainment. During treacherous winters, the sleigh was indispensable for getting around or transporting goods but it also became a popular and romantic winter activity. Seated in an ice sleigh, a lady would take a leisurely ride across the ice while propelled by a skating gentleman. This leisurely wintertime activity was often portrayed on plaques, but the Delft potters also modeled small earthenware sleighs after these original ice sleighs. They closely imitated the decoration of the original ice sleighs in their earthenware designs.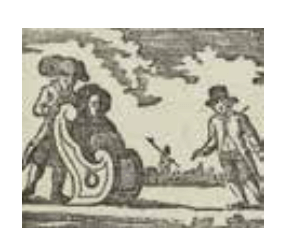 The original sleigh can be seen on a penny print by J. Noman, Zaltbommel in the Rijksmuseum, Amsterdam. The accompanying Dutch text refers to the leisurely wintertime activity: 'It's January with air crisply freezing; But one seeks a measure of pleasure on the ice; With rides in the ice sleigh and skating, so pleasing; To ladies, who find them diverting and nice.'
Delft sleighs are often referred to as pipe stands, however these objects were probably used for decoration. Examples of Dutch porcelain pipe stands from circa 1780 have indentations on the front to support the pipe stem, whereas their Delft counterparts do not. This sleigh is profusely decorated on either side of the scroll-shaped body with two putti and a dog amidst a profusion of blossoms issuing from scrolling leafy vines. The front is also painted with floral decorations of a foliate lappet issuing a cluster of three blossoms hanging from a scrolling leaf.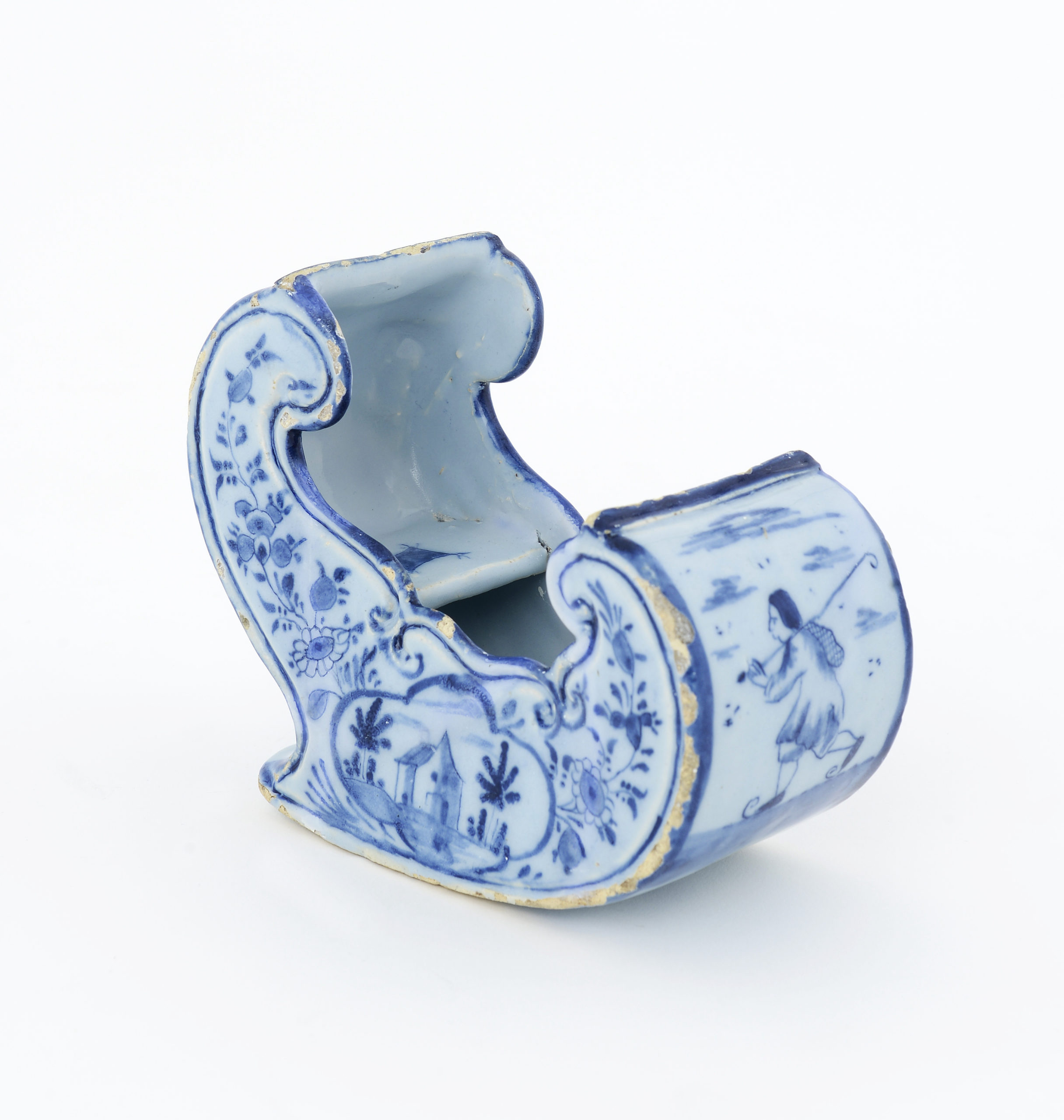 Blue and White Model of a Sleigh
Delft, circa 1770
Marked with a claw / 2 in blue for De Klaauw (The Claw) factory
Painted on either side with a cottage between trees within a quatrefoil panel issuing tall flowering branches conforming to the scrolling edges, the front with a skater bearing a satchel on his back and supporting on his shoulder a long crook or club, the reverse with a skater supporting a tall pick, and the interior seat painted with a small tasseled cushion.
Height: 10 cm. (3.9 in.); Length: 12.4 cm. (4.9 in.)
Price: € 2.850 (export $ 3,250)