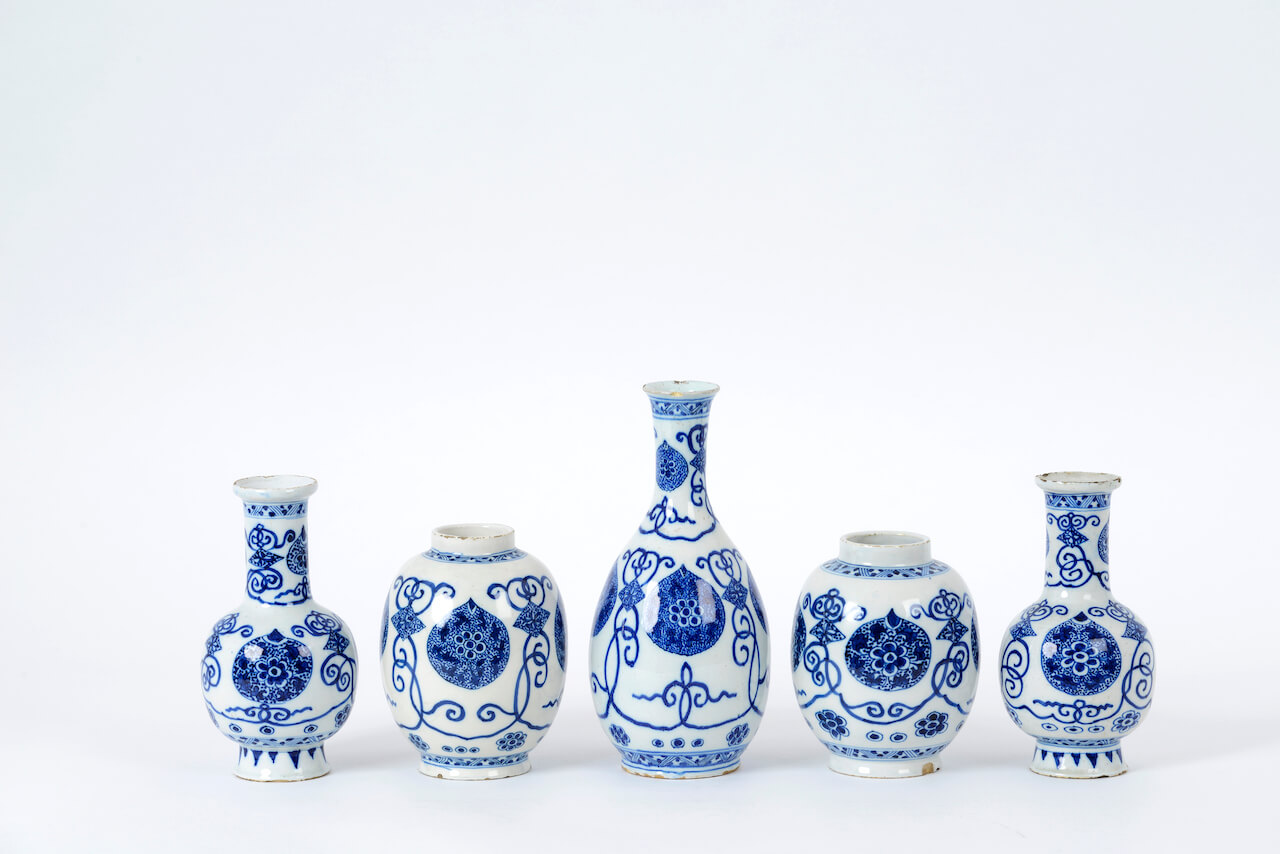 Every month we present a special object from the Aronson Antiquairs' collection. This month we would like to show you this blue and white garniture. The garniture was made at De Drie Posteleyne Astonne (The Three Porcelain Ash-Barrels) factory, around 1690. Although Delftware initially was inspired on Chinese porcelain wares, the decoration of this garniture shows a fusion of many more influences. This garniture is inspired by both Chinese and Persian wares. Buddhist nimbus motifs are alternated by a scroll and ribbon motif that shows similarities with the long floral plant motifs that are often seen on Persian wares. Chinese porcelain and ornamental motifs traveled through flourishing trade routes, resulting in a lasting influence on the development of Middle Eastern art. Contacts with Mediterranean countries also stimulated cross-fertilization in the arts with Europe.
The design and display of garnitures follows the evolution of interior design in Europe. The fashion for grouping vases on mantels was a typical European phenomenon. Initially Chinese porcelain wares was displayed symmetrically on a mantelpiece, above a door or on a piece of furniture. At the end of the 17th century, the first Delftware garnitures were created, existing of three, five, seven and sometimes even more pieces.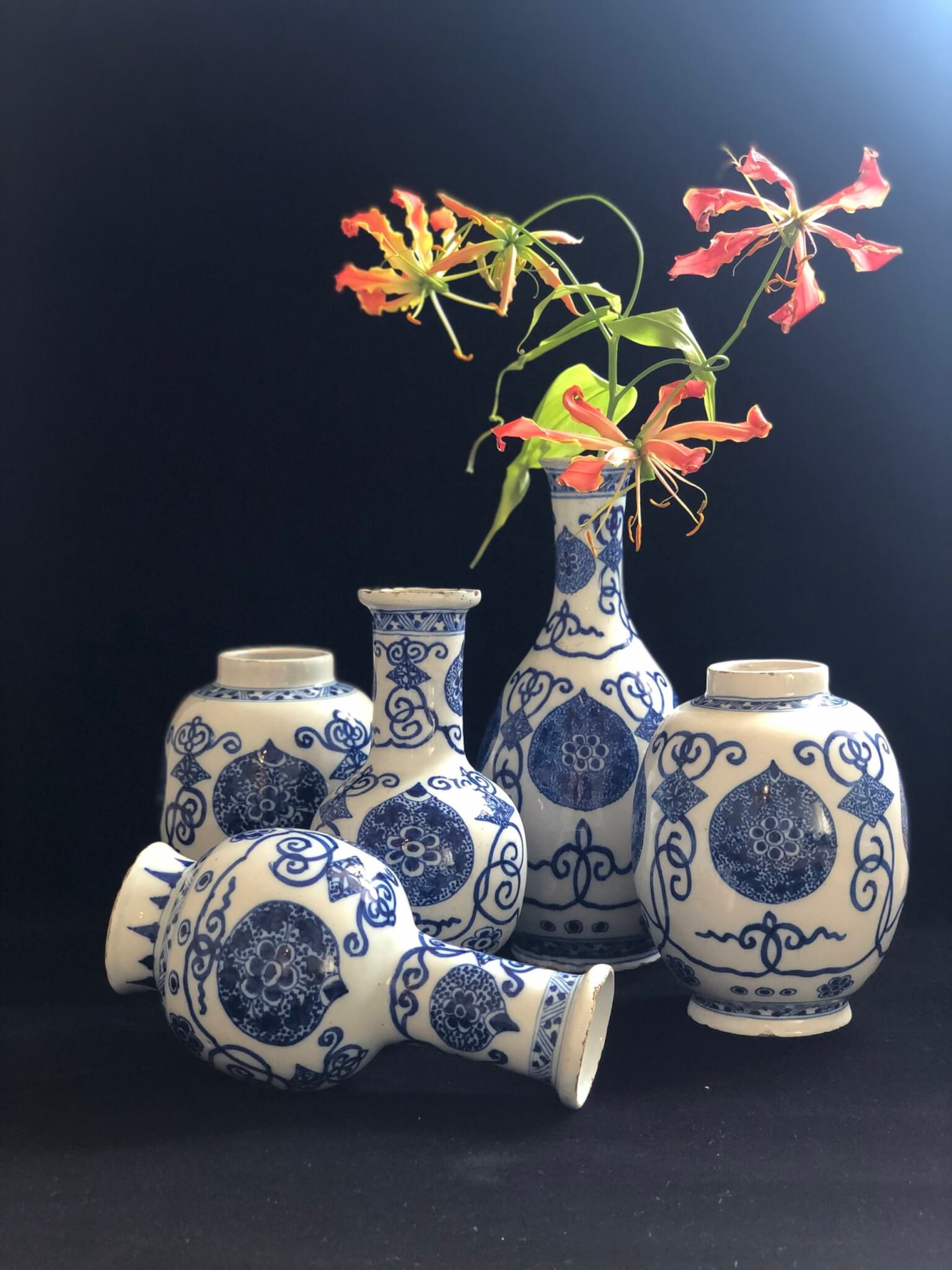 Blue and White Garniture
Delft, circa 1690
Each marked GK in blue for Gerrit Pietersz. Kam, the owner of De Drie Posteleyne Astonne (The Three Porcelain Ash-Barrels) factory from 1673 until 1700
Comprising two ovoid jars, two bottle vases and an attenuated ovoid bottle with a flaring cylindrical neck; each painted in an Eastern style with three or four rotund teardrop-shaped panels centering a six-petal blossom surrounded by leaves on a stippled ground, alternating with similarly decorated small diamond-shaped panels issuing scrolls and 'ribbons' partially surrounding the larger panels, the cylindrical necks of the bottle vases similarly decorated but with two panels of each shape, and the lower body of each with blossoms alternating with triple circlets above a chevron-and-dot border repeated around the rim.
Height: 13 to 21.6 cm. (5.1 to 8.5 in.)
Price: sold