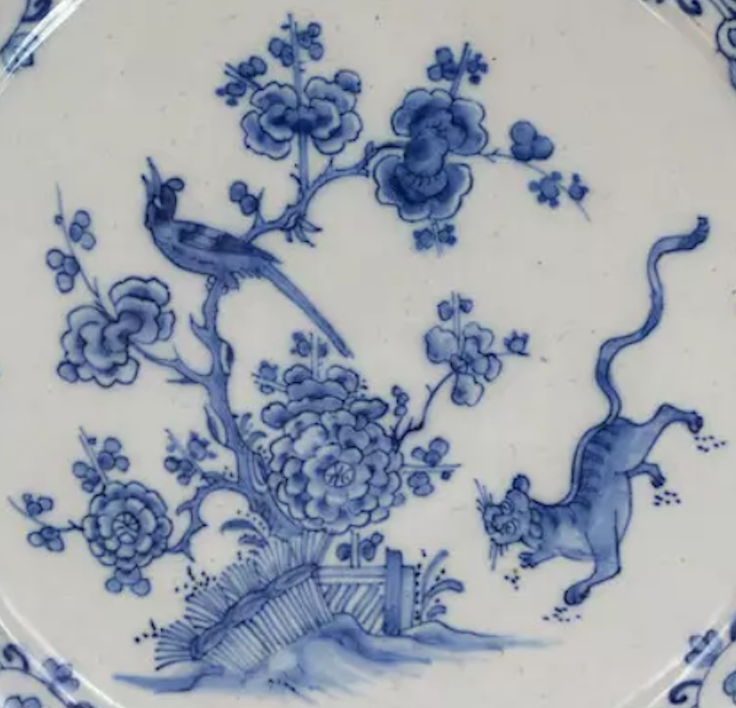 Every month we present a special object from the Aronson Antiquairs' collection. This month we would like to show you this blue and white plate!
As early as the late 15th century, exotic animals were collected by Europeans to be kept in their menagerie. It is known that innkeeper Jan Westerhoff had built a menagerie in his inn in the center of Amsterdam. Around 1675 he started collecting exotic animals such as panthers, lions ostriches, parrots and also tigers. It is no surprise that the exotic, Asian tiger appealed to the imagination and therefore is occasionally depicted on Delftware.
In 1702, De Drie Porceleyne Flessies (The Three Porcelain Bottles) factory ownership was granted to Willem Jacobusz. van der Kool, who first registered at the factory the year prior. This marked a long production period under the ownership of Van der Kool and his wife Anna Maria Schrevelius. Willem died in 1716 and his wife inherited the factory in 1717. She controlled the day-to-day operations of the factory until 1745. During their long production period, the factory produced a wide range of objects, including blue and white to Imari and cashmere color palettes that decorated large garnitures, dishes, jugs, salt cellars, shaving basins and vases. Asia was a ripe source of inspiration. This blue and white plate, from circa 1715, also shows the influence of Chinese porcelain wares and the depiction of Asian motifs.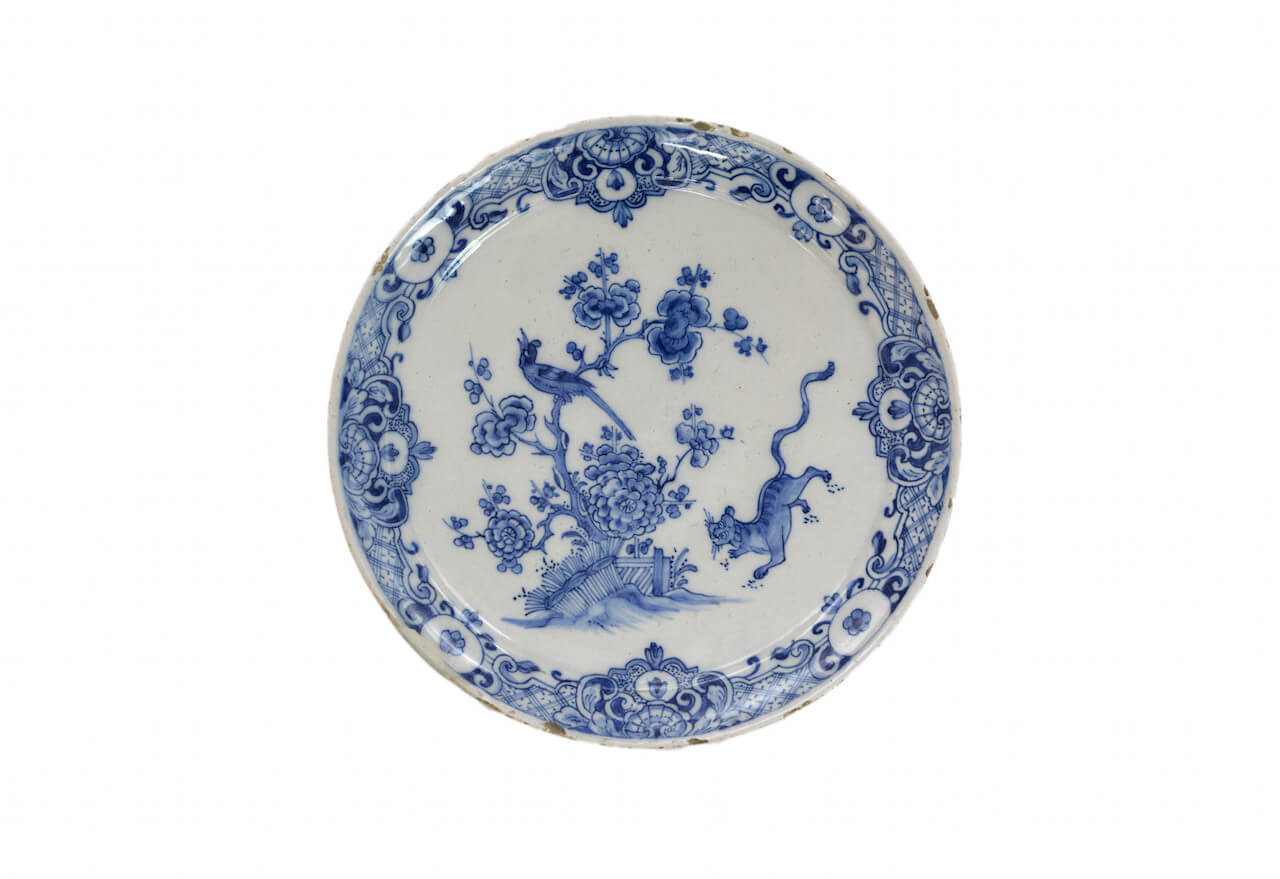 Blue and White Plate
Delft, circa 1715
Marked IKW in blue probably for Willem Jacobusz. van der Kool, the owner of de Drie Porceleyne Flessies (The Three Porcelain Bottles) factory from 1702 to 1716 or his widow from 1717 to 1745
Painted with a tiger stalking a singing bird perched on a flowering peony branch above a banded hedge and a fence, the rim with a trellis diaper border edged in strapwork and interrupted by floral ovals, shell devices and foliate scrolls.
Diameter: 21.8 cm. (8.6 in.)
Provenance: The Dr. Günther Grethe Collection, Hamburg
Price: € 4.200 (export $ 4,700)