Passion for Dutch Delftware
Dutch Delftware played a pivotal role in the development of European ceramics in the seventeenth and eighteenth centuries. The robust faience center of Delft was the result of two important currents of the time: the Italian production of majolica and the Chinese and Japanese wares that were imported by the Dutch East India Company (VOC). Through the influence of Queen Mary, the taste for painted Delftware spread rapidly through a wealthy European elite. Because of its remarkable diversity of shapes, the delicacy of the decoration and the gaiety of its colors, Dutch Delftware became the source of inspiration for many ceramic centers throughout Europe, which endeavored to work in the Delft style. (history).
Since 1881 and over five generations Aronson Antiquairs has shared the passion for Dutch Delftware with private collectors and museum and corporate curators around the world. The Aronson family members have strived to gain and maintain the confidence of its clientele to collect the finest Delftware available.
DISCOVER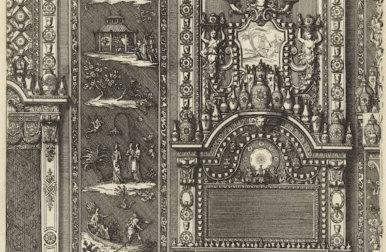 July 10, 2018
In the seventeenth century, interior design was used as a means of image cultivation by the Royal court, and especially by women. Lavishly decorated grand…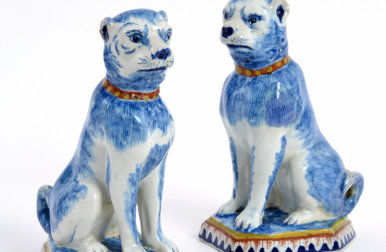 July 10, 2018
Dogs have been beloved human companions for thousands of years. In ancient Egypt, dogs were used for hunting, and they were domesticated over 10,000 years…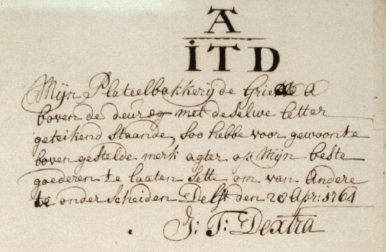 June 1, 2018
Beginning in the early 1680s, Delft potteries began to mark their wares with either the pottery owner's initials or the name of the factory. While…