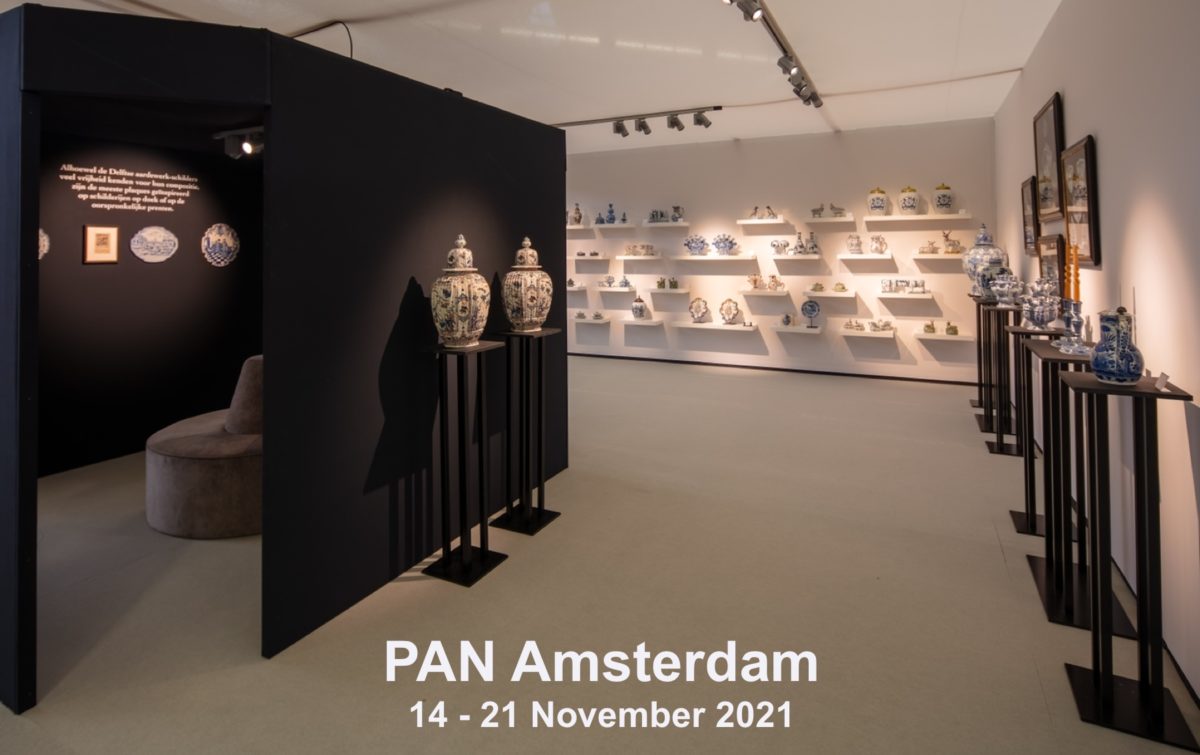 PAN Amsterdam 2021
Open daily from 11h to 18h
We are excited to announce our participation in PAN Amsterdam, the national Dutch art fair. PAN Amsterdam 2021, The National Dutch Art Fair, will be held from November 14 through 21 at the RAI Amsterdam exhibition center.
PAN Amsterdam, the Netherland's leading fair in art, antiques and design. Every year, more than 45,000 art lovers are inspired and tempted by the many thousands of works of art on show. Whether your interest lies in classical antiquity, old masters, photography, contemporary art, antiques, designer furniture or decorative objects, PAN is the perfect place to compare art, gather information and make surprising discoveries. Each object is vetted by independent experts for quality, authenticity and condition before the fair opens, giving you the assurance so you can buy with confidence.
PAN Amsterdam 2021 will be held in hall 8 of the RAI Exhibition Center in Amsterdam. Our stand #40 is close to the central catering terrace.
See locations beside.