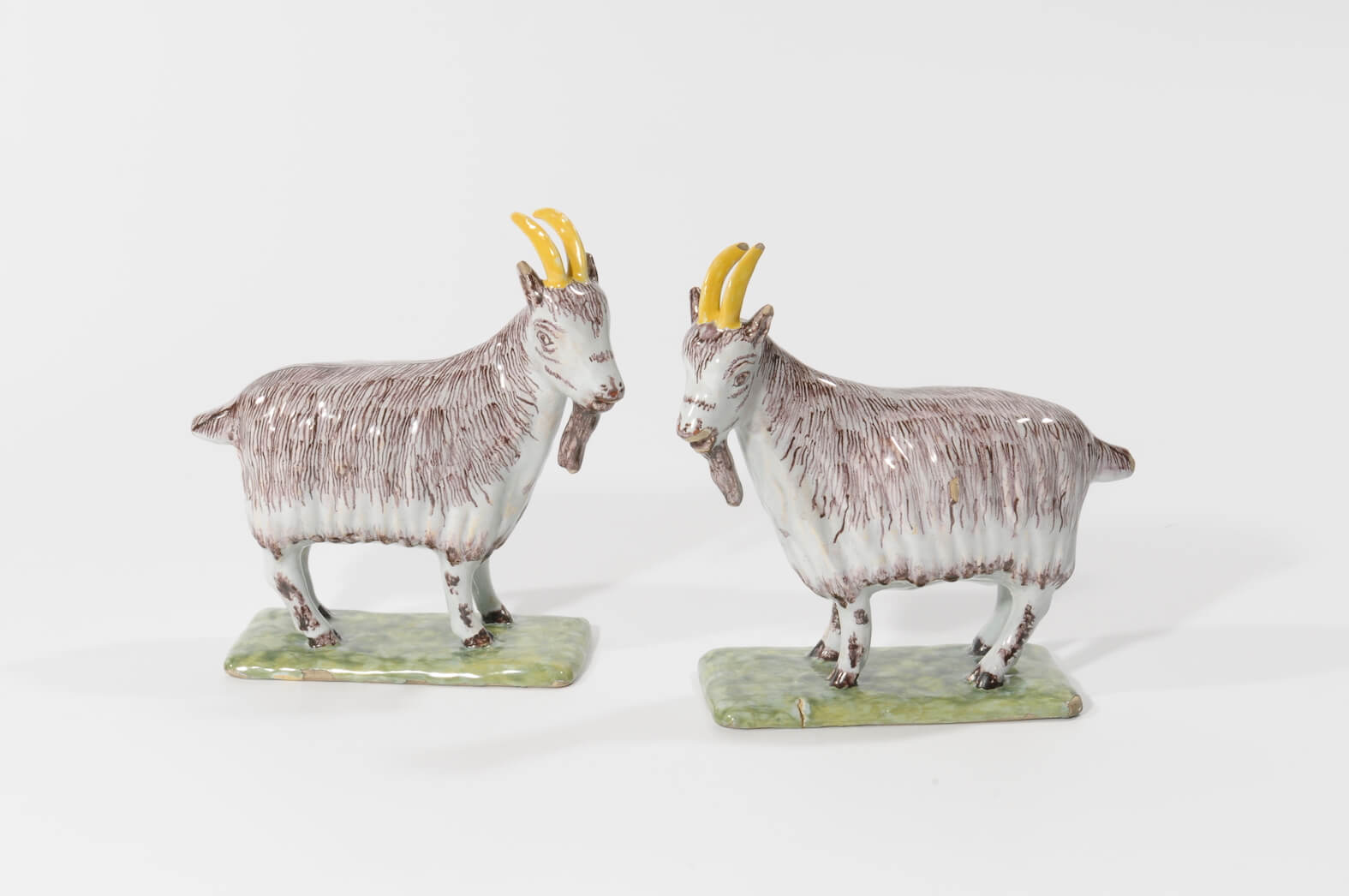 OBJECT
D2128. Pair of Polychrome Figures of Goats
Delft, circa 1750
Each with yellow horns and a manganese shaggy coat, beard, eyes and hooves, and modeled affronté, standing on a mottled green low rectangular base.
Dimensions
Heights: 18 and 17.8 cm. (7.1 and 7 in.)
Note
Zoomorphic tureens and models of animals remain among the most popular items made in Dutch Delftware in the eighteenth century. Among the most prolifically produced were the farm and domestic animals; however, goats, and particularly the present models standing and with finely delineated coats, are extremely rare. Only very few other examples are known.