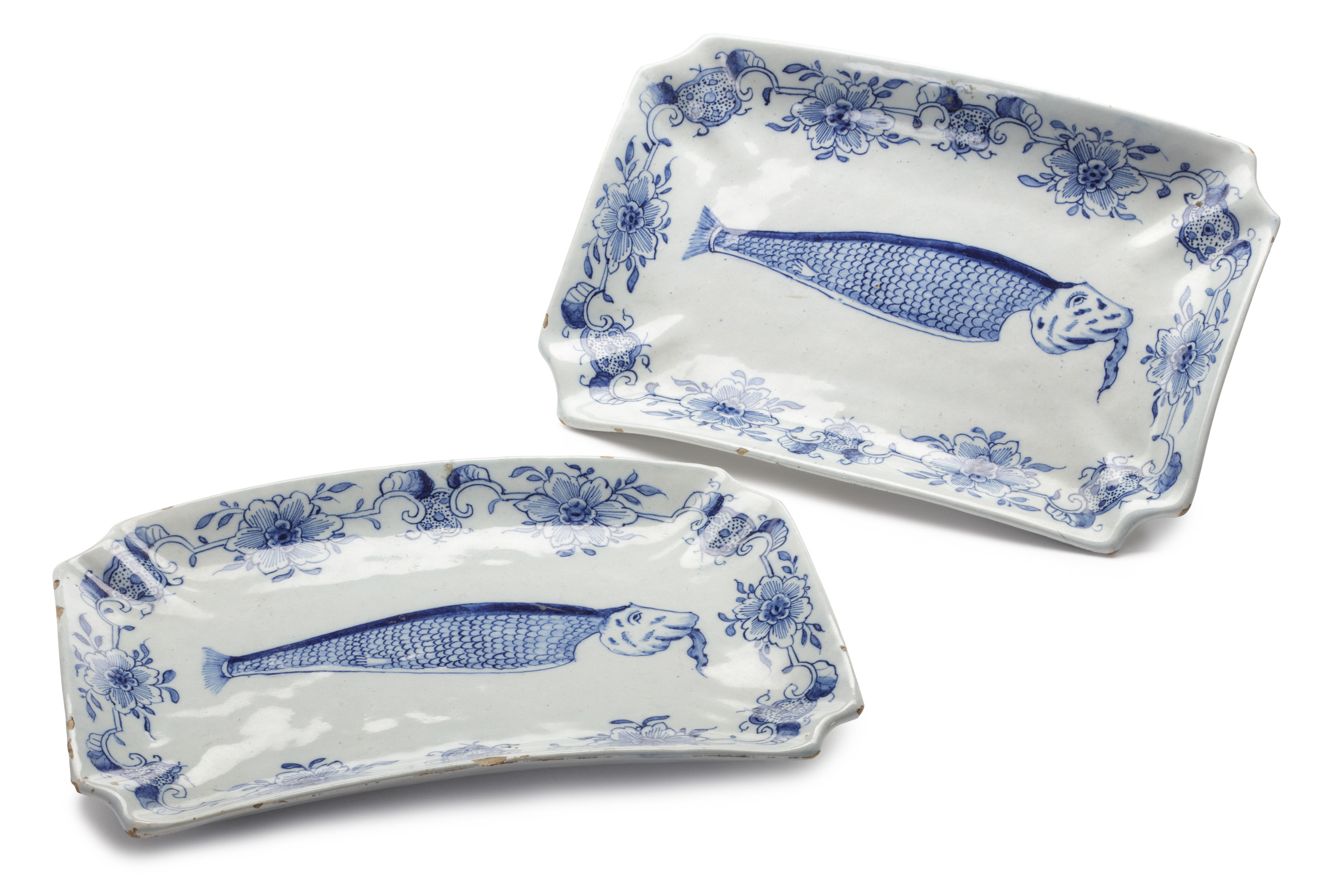 OBJECT
D2338. Blue and White Rectangular Herring Dishes
Delft, circa 1760
Each marked with a rose and numeral 5 in blue for De Roos (The Rose) factory
Each painted in the center with a scaly herring, the rim lightly molded and painted with a band of large flowerheads centering foliate scroll devices at the top, bottom and at each of the notched corners.
DIMENSIONS
Lengths: 23.6 cm. (9.3 in.)
NOTE
The herring, also known as 'silver of the sea' formed an important source of income for the Dutch fishing trade. During the first decade of the seventeenth century alone, there were approximately 770 ships (buizen) within the herring fleets. Not only was this fish nutritious, but it was also inexpensive and it had an extended shelf life when it was preserved in a barrel of salt. This way, herring and other fish such as cod could be eaten all year-round.
SIMILAR EXAMPLES
A pair of rectangular herring dishes with a similar herring but a different border is in the Kunstmuseum The Hague, inv. no. 400139. A pair of examples by De Roos (The Rose) factory, also with different borders, is illustrated by Van Aken-Fehmers 2001, p. 285, ill. 91; and one of those is illustrated by Jörg 1983, p. 164, ill. 119, along with its Chinese export porcelain counterpart, p. 84, ill. 39.