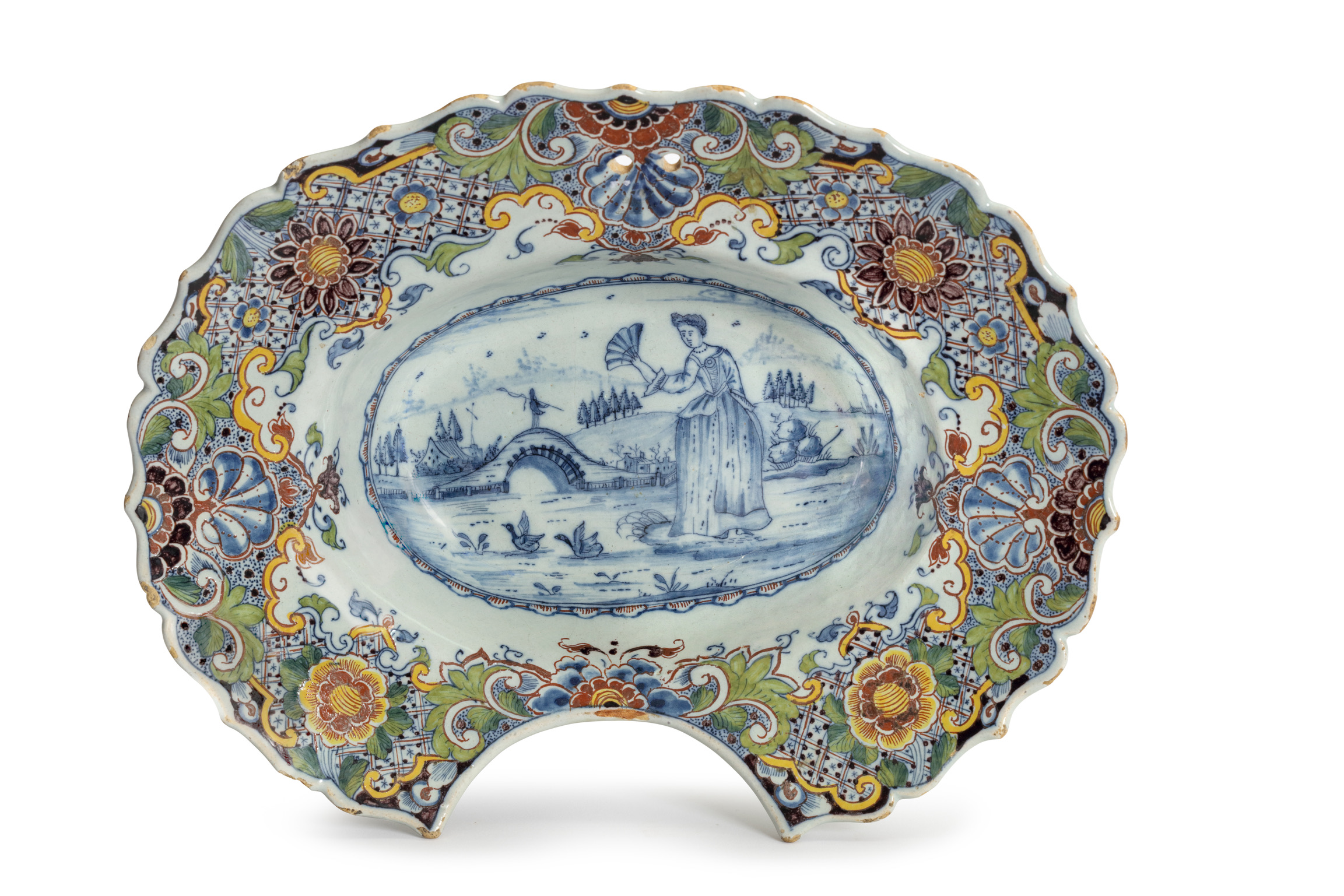 OBJECT
•D2335. Polychrome Oval Barber's Bowl
Delft, circa 1760
Painted in the center in blue and white with a lady holding a fan in her hand while standing on a river bank beside two ducks in the water, in the background a man walking on a bridge beside houses amidst pine trees on hills, the scalloped and barbed rim with a large colorful diaper work border reserved at the top and sides with foliate scrolls centering a demi-flowerhead issuing a large shell alternated by flowerheads, scrolls and leaves, its lower edge with a neck notch, and the top pierced with two holes for suspension.
DIMENSIONS
Length: 27 cm. (10.6 in.)
NOTE
From a simple oval or circular utilitarian metal form, barber's bowls in Delftware developed throughout the eighteenth century into elegant rococo shapes. The round or oval depression at the side of a barber's bowl was not intended to house a piece of soap but rather a shaving ball. The customer put this small wooden ball in his mouth between his cheek and gum while being shaved by the barber in order to get a closer shave. The oval neck notch on the bottom of the bowl fit against the throat of the customer, which caught the soap from falling on his clothes.