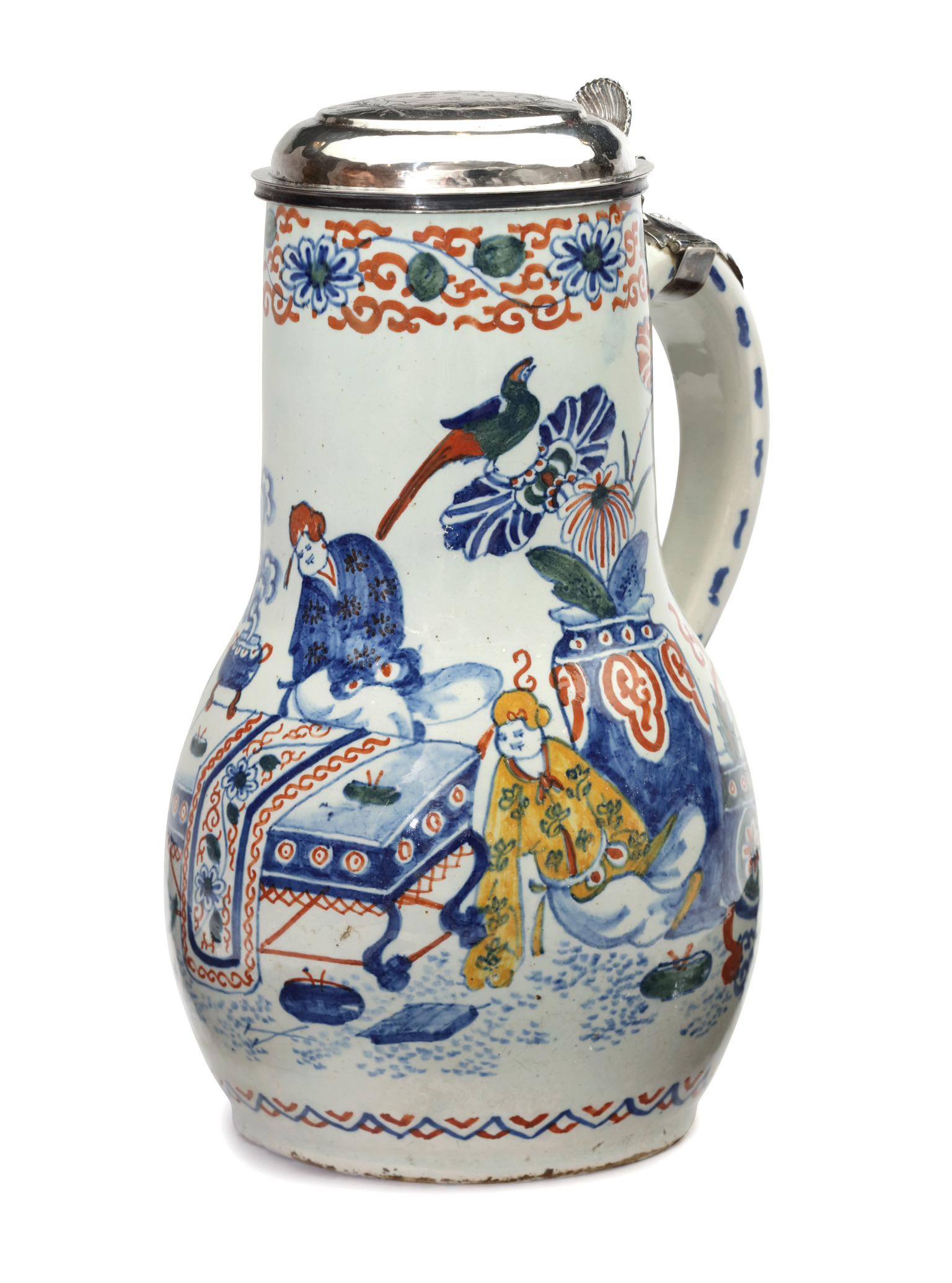 OBJECT
D2324. Polychrome Silver-Mounted Jug
Delft, circa 1725
The ovoid body and cylindrical neck painted with a continuous Asian scene of three figures seated next to a table and several vases filled with flowers and plants on which a bird is perched and another one is in flight, the upper rim on the neck with a floral scroll border; the eighteenth-century Dutch silver cover with a shell-form thumb-piece and affixed to the handle with a hinged foliate Dutch possibly mid-seventeenth century silver mount, marked for the city of Dordrecht.
DIMENSIONS
Height: 23.4 cm (9.2 in.)
Overall height: 24.5 cm. (9.7 in.):
PROVENANCE
Antiekbeurs Delft, Nijstad Antiquairs, August 1958, (according to family archive);
Dutch Private Collection, Amsterdam and hence by family descent
PROVENANCE+
The complete provenance of this entry has been registered by notarial deed with independent and secure registration agency Provenance+ Amsterdam.
NOTE
The eighteenth-century silver cover shows a divided coat of arms with five scallops on the left, and on the right side three swans. Such divided coats of arms are common for a marriage of two families, but in this case it may be the coats of arms of two places: Mijnsheerenland, a village inthe province of South Holland, has a coat of arms with five scallops and the present-day Belgian sub- municipality of Jabbeke has a coat of arms with three swans.