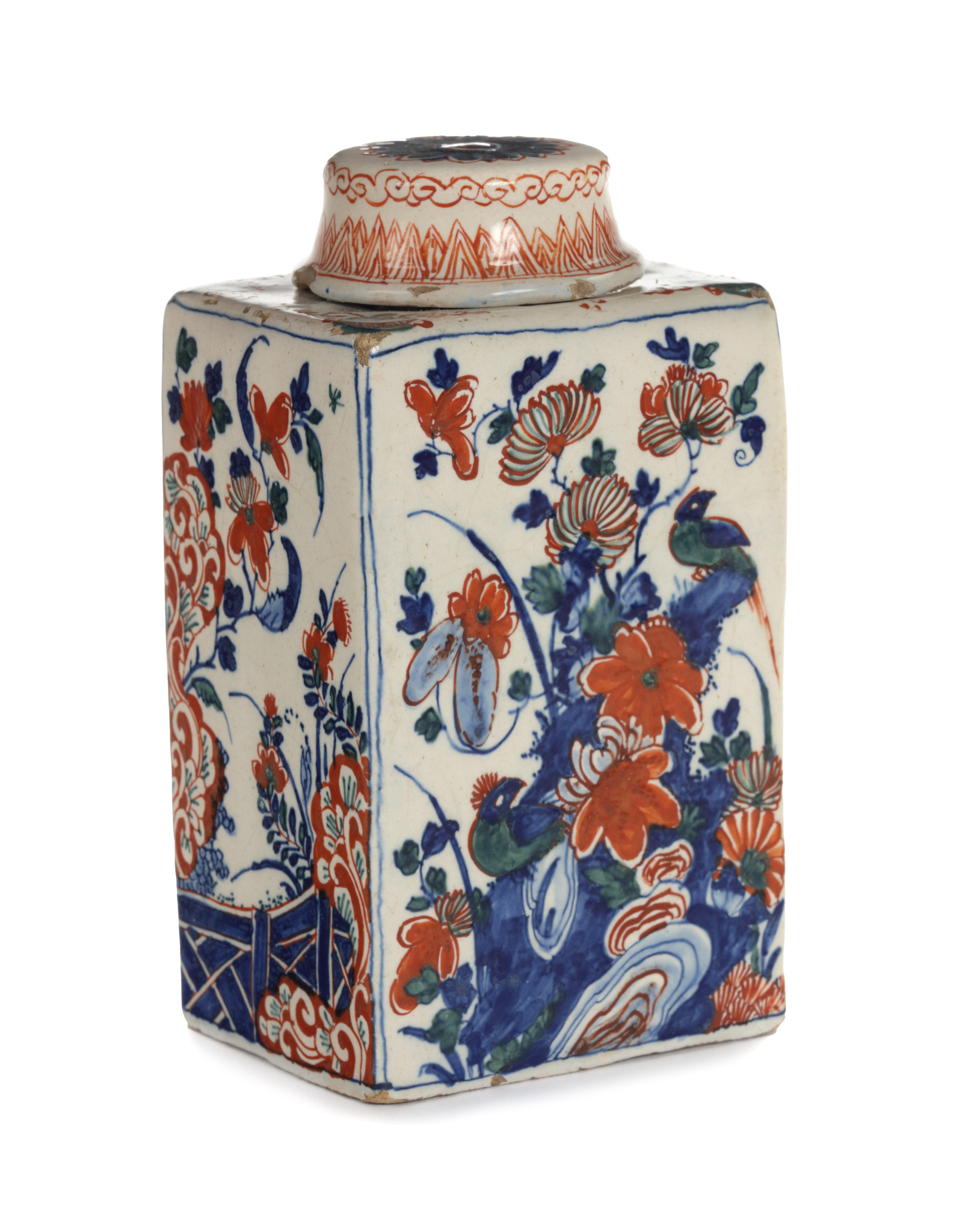 [popup_trigger id="13756″ tag="span"]

[/popup_trigger]
OBJECT
D2318. Polychrome Cashmere Tea Canister and Cover
Delft, circa 1710
The body painted in blue, green and iron-red on the front with two birds perched on the branches of a profusion of flowering plants behind stylized rockwork, repeated on the reverse but without the two birds, the sides with a garden fence, flowering plants and on one side a bird in flight, the flat shoulders with scroll and leaf devices in the corners, and the threaded circular neck enameled in blue; the cover with a threaded interior and the top with a flowerhead and its sides with a dental and interlinked ruyi-head border.
DIMENSIONS
Height: 14 cm. (5.5 in.)
PROVENANCE
Dutch Private Collection, Amsterdam and hence by family descent
PROVENANCE+
The complete provenance of this entry has been registered by notarial deed with independent and secure registration agency Provenance+ Amsterdam.
SIMILAR EXAMPLES
Another rectangular tea canister painted in the cashmere color palette is illustrated in Aronson 2020, p. 46, no. 22.