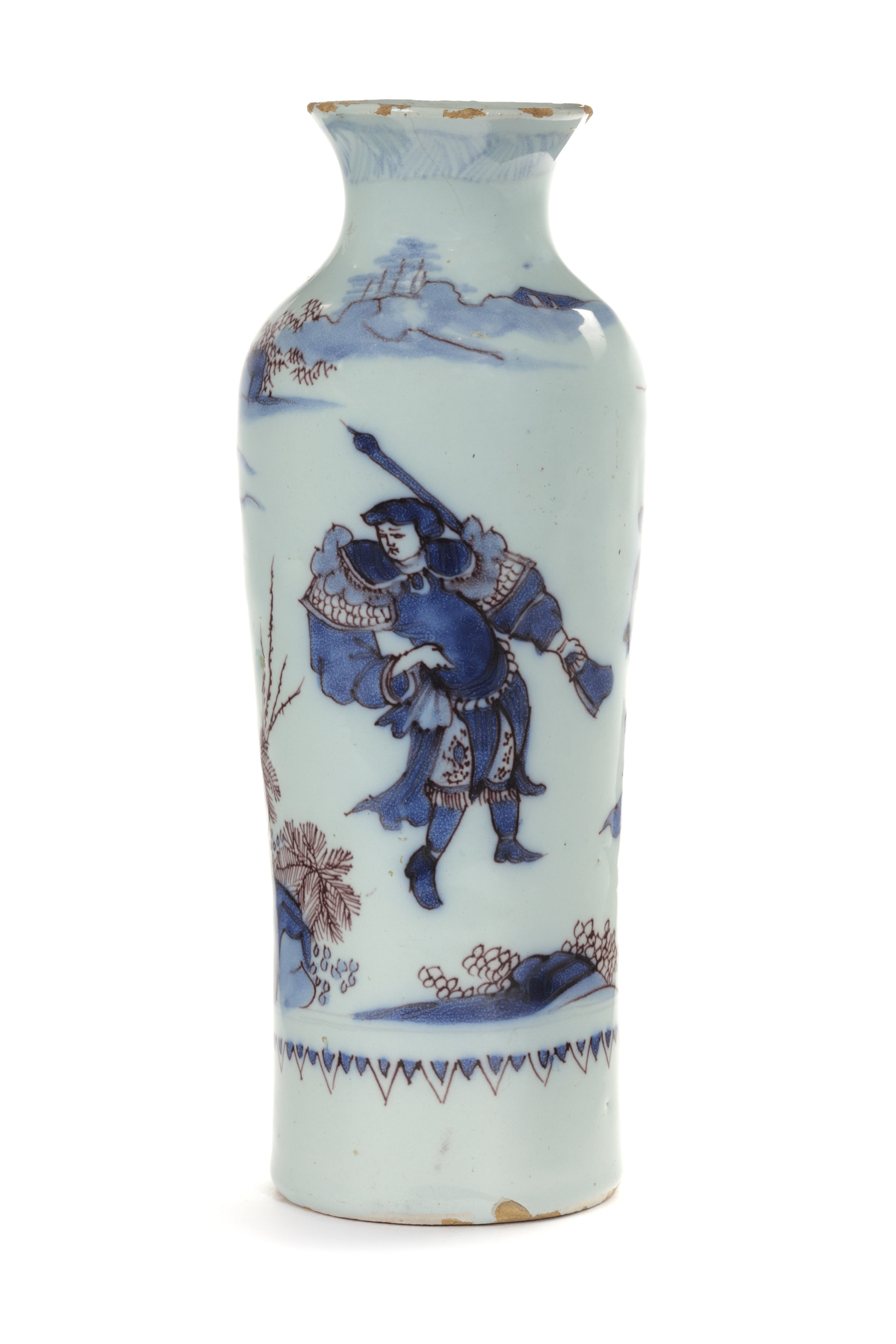 OBJECT
D2305. Blue and Manganese Rouleau Vase
Delft, circa 1680
Illegible mark in blue, attributed to Samuel van Eenhoorn, the owner of De Grieksche A (The Greek A) factory from 1678 to 1685
Painted with two figures walking in a landscape of rock work, shrubbery and pines, the flaring rim with a dashed triangle border and the lower body with a dentil border.
DIMENSIONS
Height: 20.6 cm. (8.1 in.)
PROVENANCE
Dutch Private Collection, Amsterdam and hence by family descent
PROVENANCE+
The complete provenance of this entry has been registered by notarial deed with independent and secure registration agency Provenance+ Amsterdam.
NOTE
This vase is painted in the style of Samuel van Eenhoorn. The painted motifs seem to have been delicately placed on the glaze, which shades subtly vary from light blue to grey-green and white. In the most remarkable objects, the clothing and facial expressions are highlighted by a blue, black or violet outline known as 'trek'.
SIMILAR EXAMPLES
A blue and white rouleau vase with figures in a landscape, marked for Samuel van Eenhoorn, is illustrated in Aronson 2004, p. 60, no. 62.