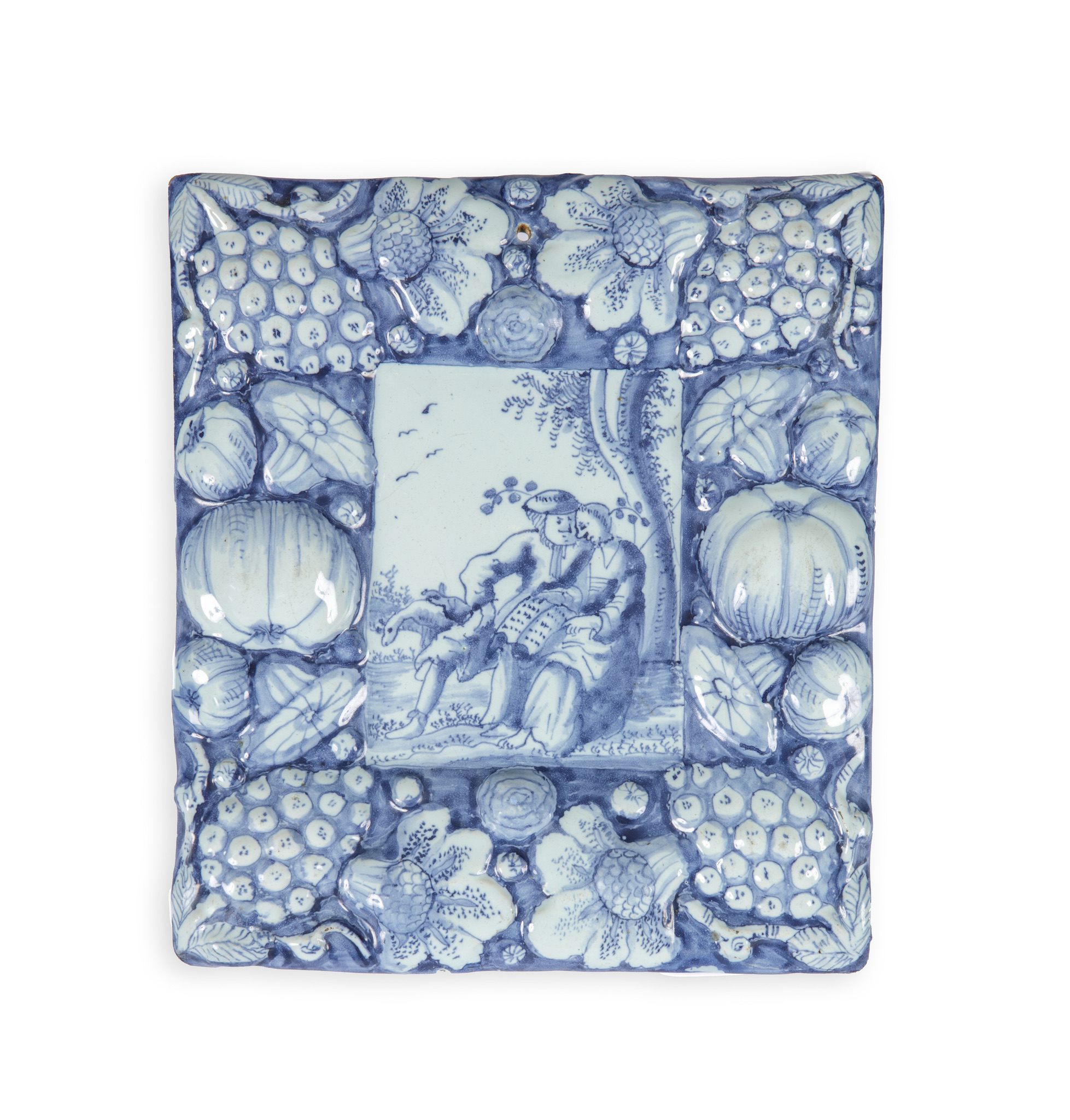 OBJECT
D2226. Blue and White Rectangular Plaque
Delft, circa 1680
The richly decorated frame is a striking complement to the painted plaque. Richly modeled and decorated frames were not commonly used until the last quarter of the seventeenth century. 
DIMENSIONS
20 x 18 cm. (7.9 x 7.1 in.)
PROVENANCE
Collection Aronson Antiquairs, 1993
Private Collection, 2022
LITERATURE
Illustrated and discussed in Aronson, Dutch Delftware, Amsterdam 1993, ill. 1
NOTE
The "porcelain paintings," as they were referred to in household inventories, were intended to be admired as if they were paintings on panel, canvas or copper. In the seventeenth century plaques were essentially large tiles, glazed on the front and some glazed on the back as well. The earliest examples, all in blue and white, were intended to be framed in wooden, predominantly ebony, frames and sometimes the reverse of the plaque was even chamfered to resemble the wooden panels used by contemporary painters. Realizing their own capability of making plaques more complete works of art, in the eighteenth century the Delft potters began to create plaques with self-framing borders, and to pierce them at the top with two holes for hanging.