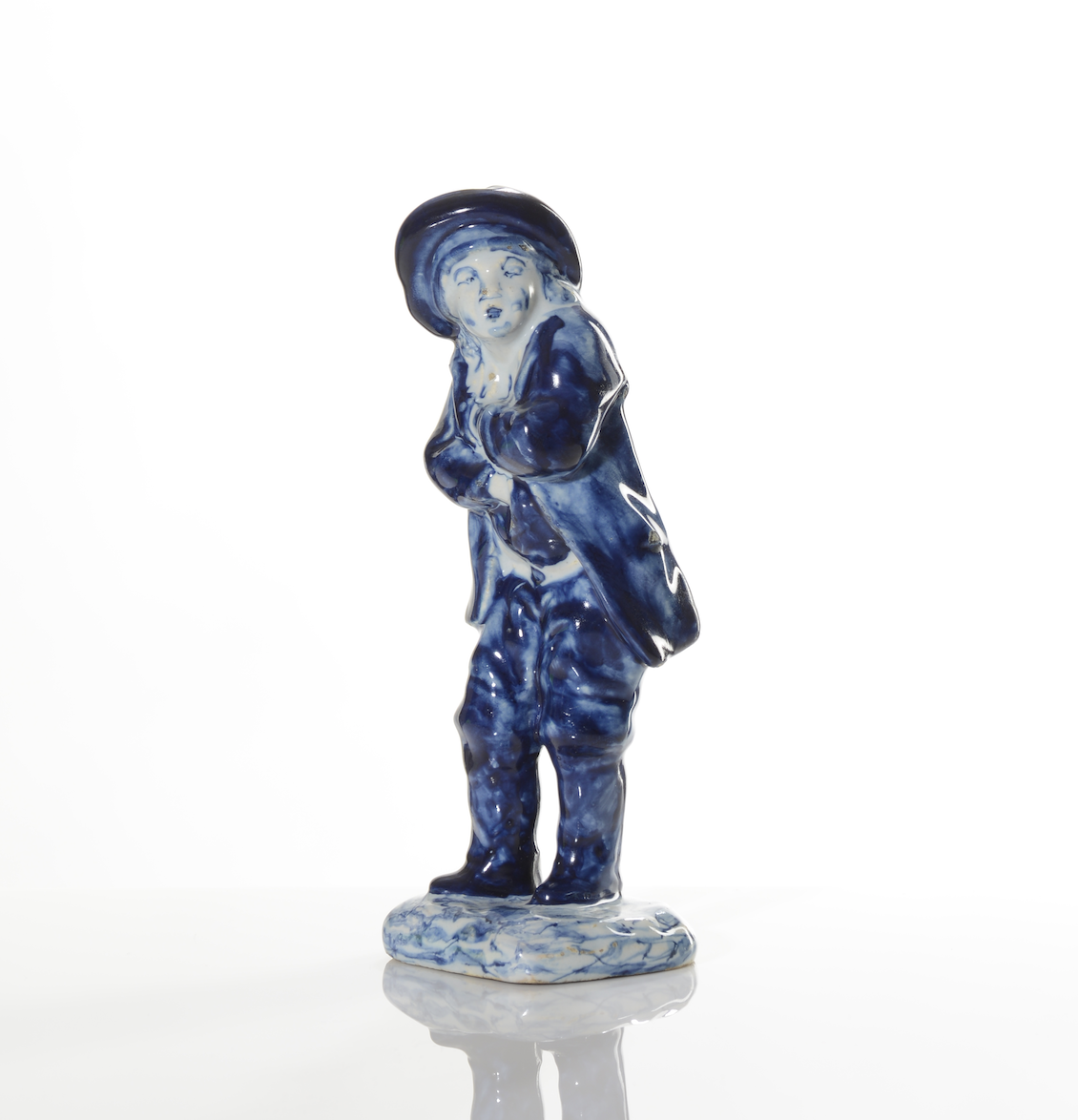 [popup_trigger id="13756″ tag="span"]

[/popup_trigger]
OBJECT
D2179. Blue and White Figure Emblematic of Winter
Delft, circa 1780
Modeled after an original attributed to Paul-Louis Clyffé at Lunéville, the youth wearing a soft hat, an open jacket and baggy breeches, looking toward his left, his hands tucked into his waistcoat, and standing on a marbleized square mound base.
Height: 16.8 cm. (6 5/8 in.)
Provenance: The collection of Dr. F. H. Fentener van Vlissingen (1882-1962), Utrecht, and thence by family descent.