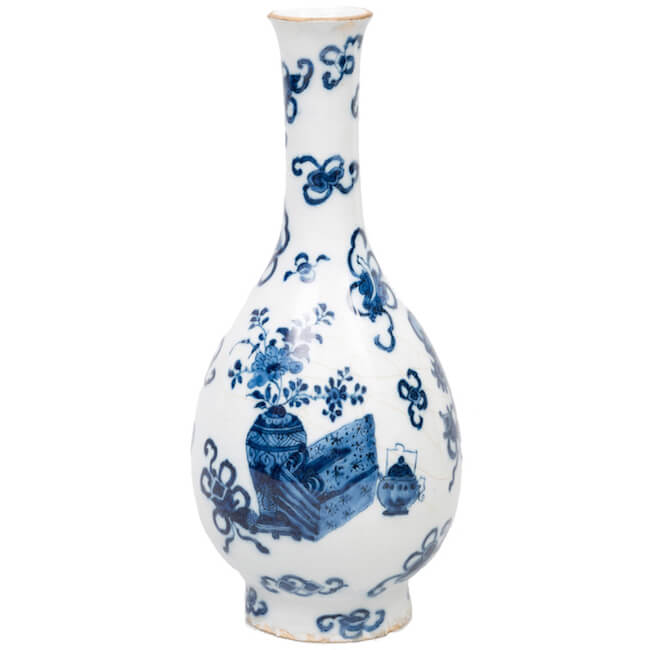 [popup_trigger id="13756″ tag="span"]

[/popup_trigger]
OBJECT
• D2091. Blue and White Bottle Vase
Delft, circa 1695
Marked AK no 7 in blue for Adrianus Kocx, the owner of De Grieksche A (The Greek A) factory from 1687 to 1701
Painted all over the elongated teardrop body with beribboned Chinese symbols, and with three scenes of loose objects, such as a flower vases, a teapot and boxes.
Dimensions
Height: 20 cm. (7.9 in.)
Note
The decoration of this vase was probably inspired by Chinese porcelain of the Kangxi period. In particular, the Dutch painters probably used the decoration of loose objects, such as the "Hundred Antiquities," the "Eight Precious Objects" or "Treasures." These names refer to a collection of vases, boxes, tables, brush-holders and teapots arranged according to the whim of the painter. This particular design was one of the most widespread designs in the second quarter of the eighteenth century used by various European factories (Rouen and Sinceny especially).