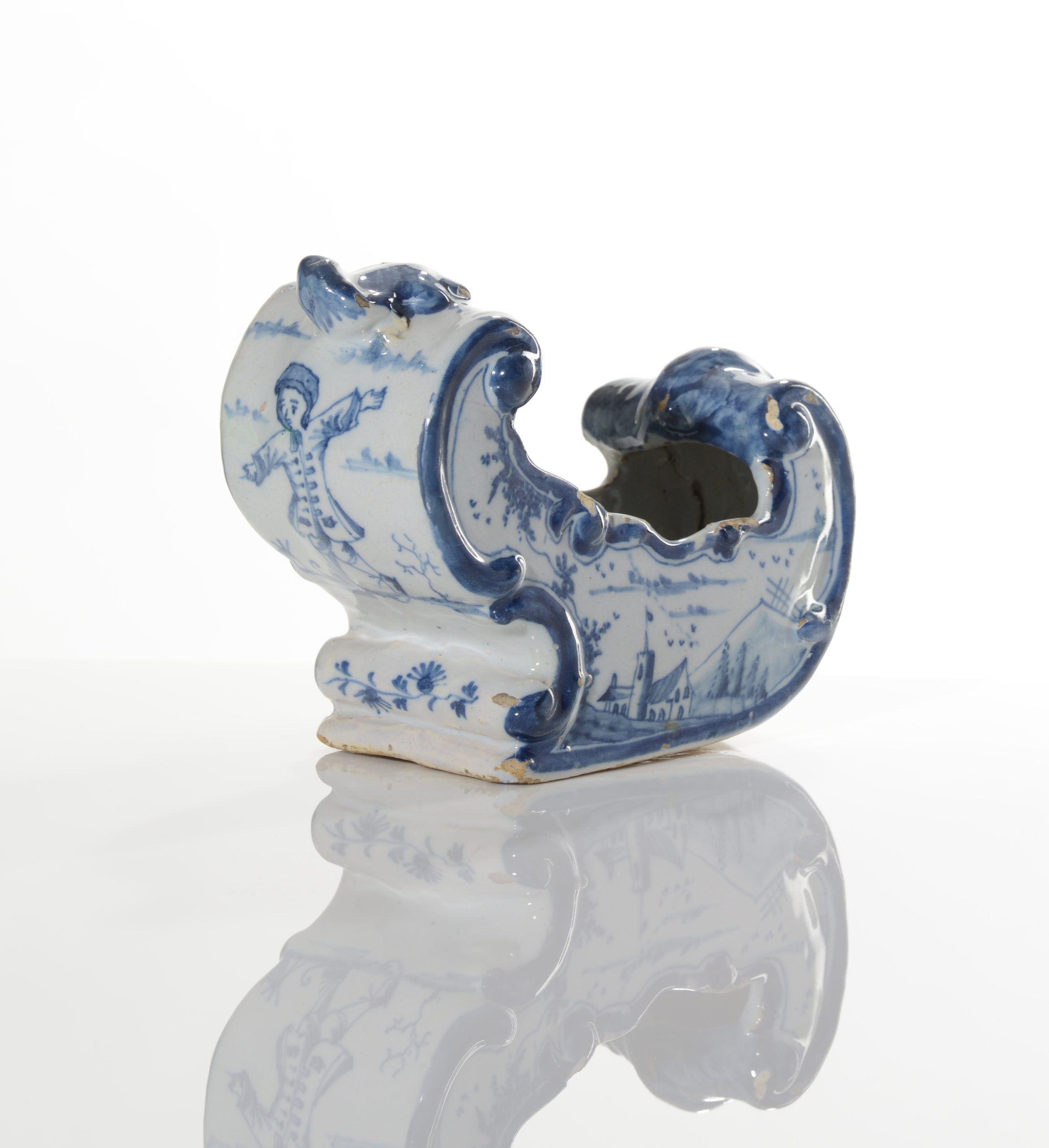 [popup_trigger id="13756″ tag="span"]

[/popup_trigger]
OBJECT
D2085. Blue and White Model of a Sleigh
Delftware, probably Amsterdam, circa 1765
The scroll-shaped body painted on either side with a landscape scene with a large building and trees, the front with a floral motif pendent from a scrolling leaf, the back with a figure of an ice skater.
Dimensions
Height: 14 cm. (5.5 in.); Length: 11.3 cm. (4.4 in.)
Note
This ornamental object is modeled in the shape of an ice sleigh of the type that provided a lady with a comfortable pleasure ride on the ice, while propelled by a skating gentleman.