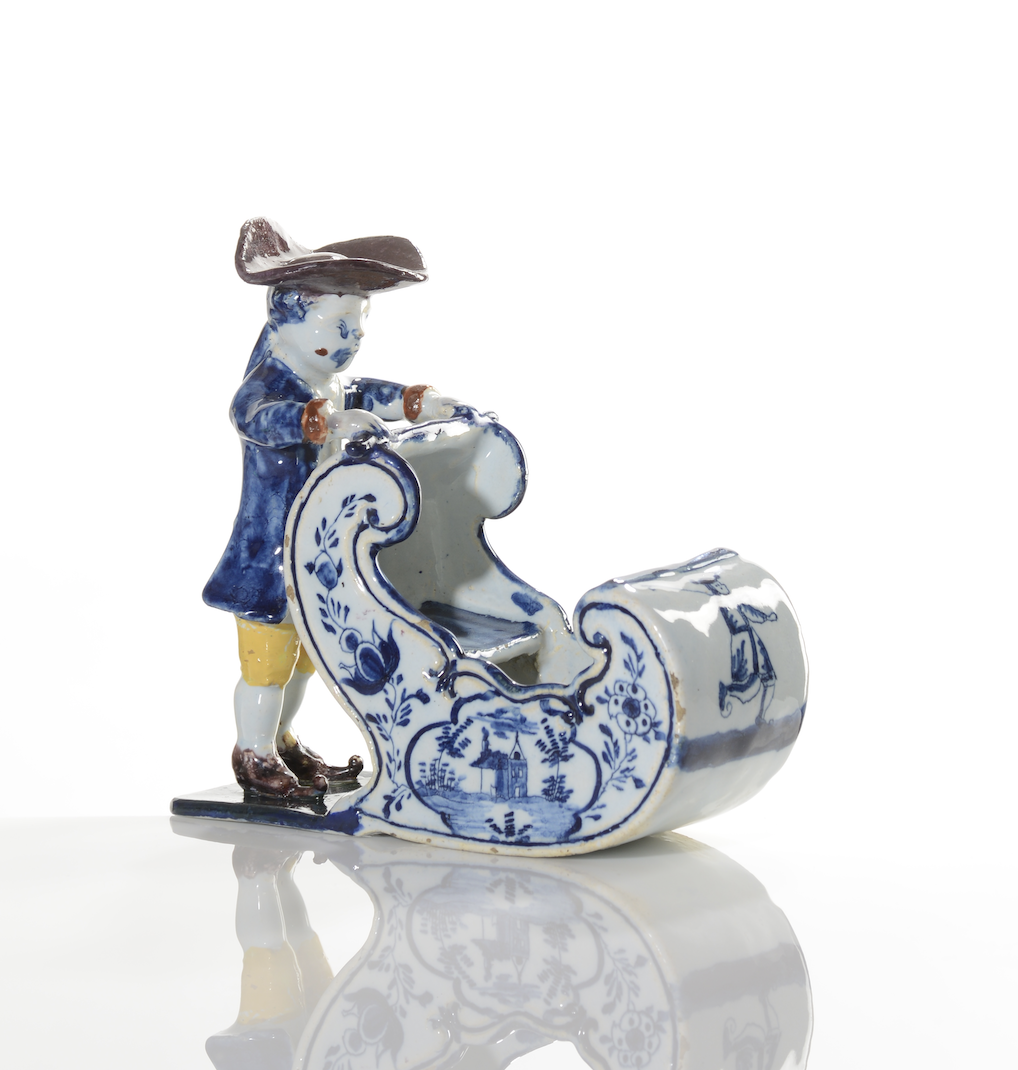 [popup_trigger id="13756″ tag="span"]

[/popup_trigger]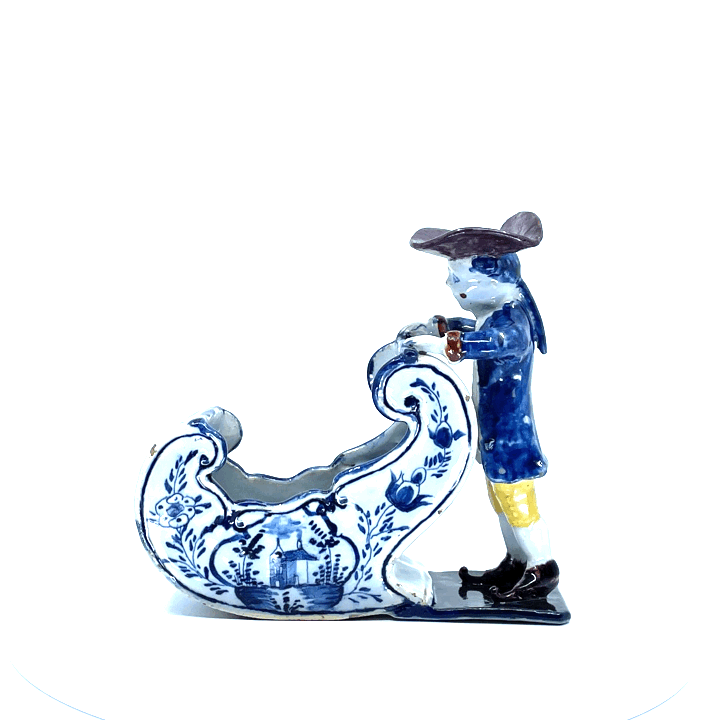 OBJECT
D2084. Polychrome Group of a Man Pushing a Sleigh
Delft, circa 1770
The scroll-shaped body of the sleigh painted with floral sprigs stemming from a medallion with a building in a landscape with trees, the front painted with an ice skater holding a club, pushed by a gentlemen wearing a manganese hat and shoes, a red-cuffed blue jacket and yellow breeches standing on a green ground.
Dimensions
Height: 14 cm. (5.5 in.); Length: 16 cm. (6.3 in.)
Note
This ornamental object is modeled in the shape of an ice sleigh of the type that provided a lady with a comfortable pleasure ride on the ice, while propelled by a skating gentleman. An example of this shape can be seen on a penny print illustrated in Aronson 2009, p. 89, and two simplified examples are illustrated on a blue and white plaque depicting a winter canal scene, illustrated in Aronson 2010, p. 111, no. 61. Although Delftware models of sleighs were being made by the late seventeenth and early eighteenth centuries, this type with floral patterns is dated stylistically to the second half of the eighteenth century (for examples dated 1732, see Van Aken-Fehmers 1999, p. 255, no. 97; and Helbig, Vol. II, p. 30, ill. 16).