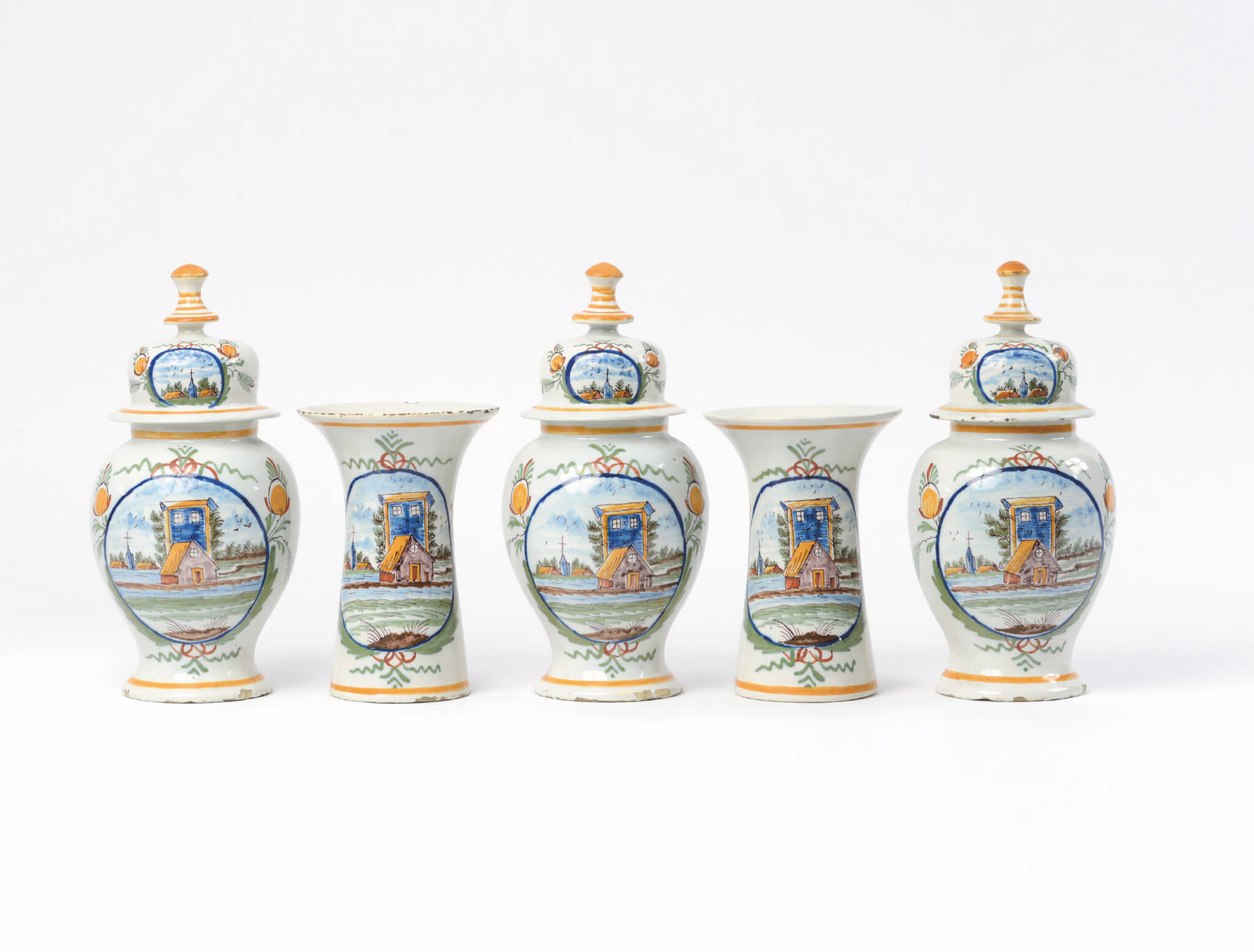 [popup_trigger id="13756″ tag="span"]

[/popup_trigger]
OBJECT
D2064. Polychrome Garniture
Delft, circa 1800
Comprising three baluster-form vases and covers and a pair of beakers, each painted in blue, green, yellow, iron-red and manganese with two buildings set in a landscape with trees and more buildings and a church in the background and below birds flying in the sky, all within a blue medallion issuing green and iron-red scrolls and orange stems on the sides, the reverse with a leafy branch, and the robustly domed covers painted with two buildings and a church in a blue medallion issuing scrolls and orange stems on the front and on the reverse a leafy branch and surmounted by a yellow striped capstan-shaped knop.
Dimensions
Heights: 17 to 26 cm. (6.7 to 10.2 in.)
Provenance
The Anton F. Philips (1874-1951) Collection, Eindhoven, and thence by family descent
Note
A similarly shaped brown-ground garniture is illustrated in Aronson 2011, p. 71, no. 39. Another garniture of similar shape and color palette, but lacking one baluster-form vase, is in the collection of Museum Prinsenhof, Delft (inv. no. PDA 147 I-IV).