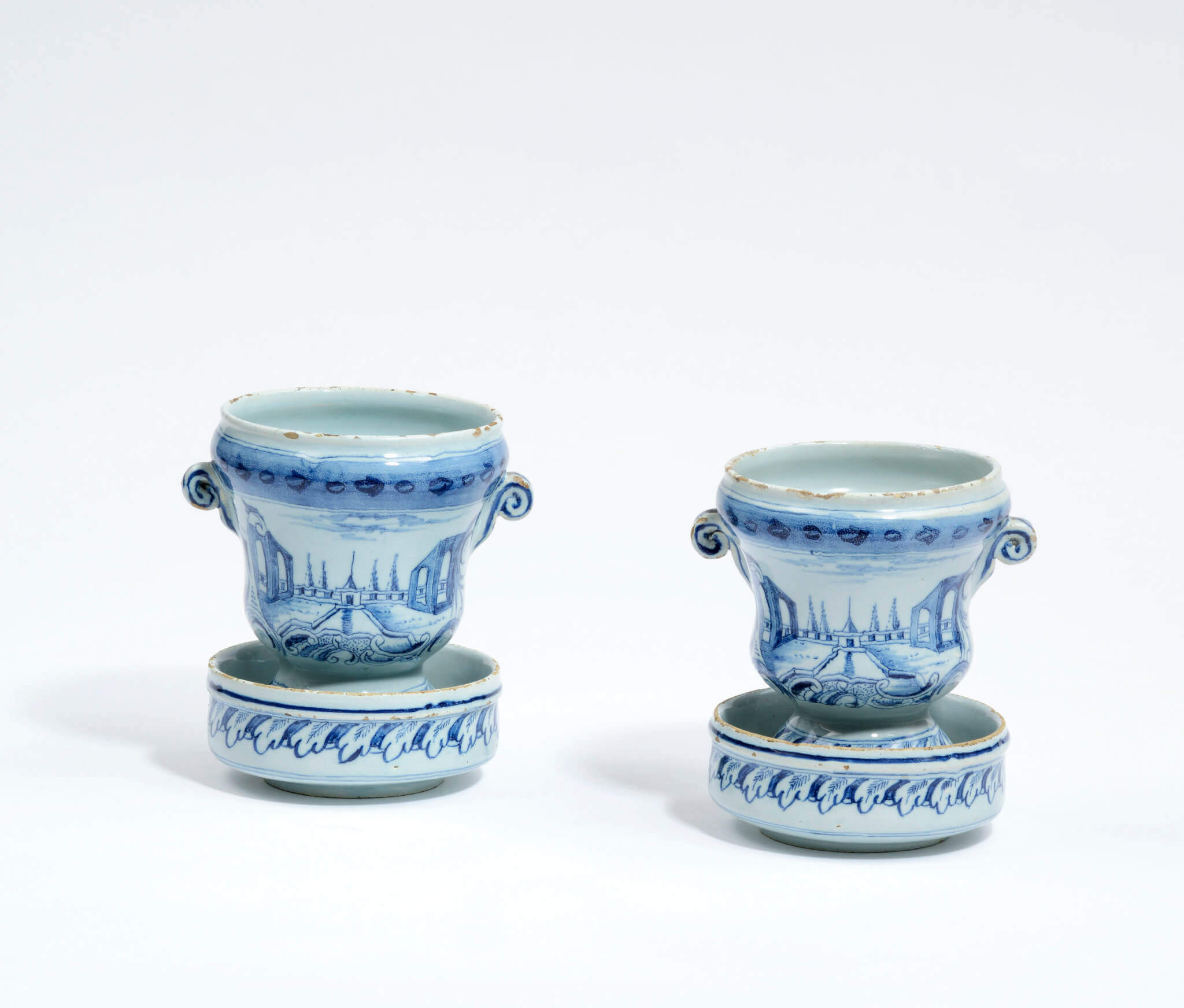 [popup_trigger id="13756″ tag="span"]

[/popup_trigger]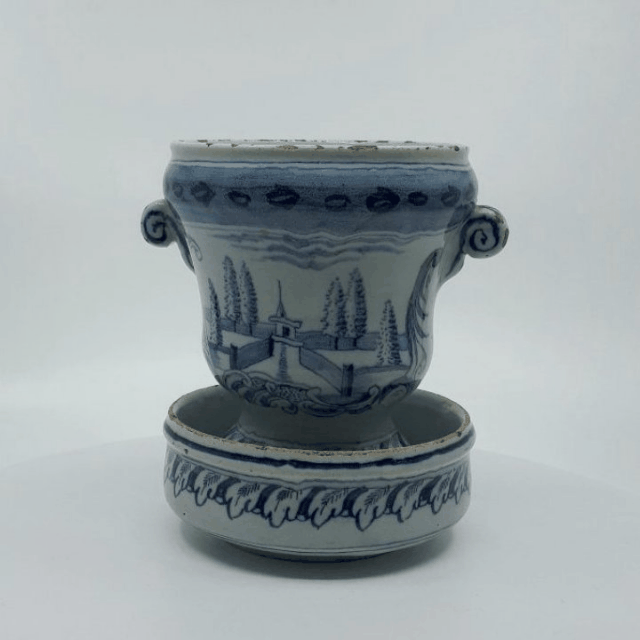 OBJECT
•D2059. Pair of Small Blue and White Jardinières with Stands
Delft, circa 1780
Marked LPK in blue for De Porceleyne Lampetkan (The Porcelain Ewer) factory
Painted on the front and reverse of the campaniform body with a garden pool before a gazebo between balustraded structures, all in a scrollwork panel, the sides with scroll handles, the blue-cupped rim with blue roundels, the domed circular foot with four pierced holes for drainage and a border of stylized leaves repeated on the circular stands.
Dimensions
Heights: 11.6 cm. (4.8 in.)
Similar examples
Small jardinières as the present pair are rather rare. A pair of similar shape and size but with different decoration and without its stands is in the Musée des Arts décoratifs, (inv. no. 23371), illustrated in Lahaussois 1994, p. 44, ill. 25. A larger, similar shaped (18 x 13 cm.) jardinière is in the Rijksmuseum Twenthe, Enschede (inv. no. inv. BR0001 [R062]). Another of rather similar shape is illustrated in Boyazoglu 1980, p.142, no. 149, where it is questionably described as a "container for schnapps in the shape of a vase." Another larger pair of similar shape is illustrated in Lavino 2002, p. 177.