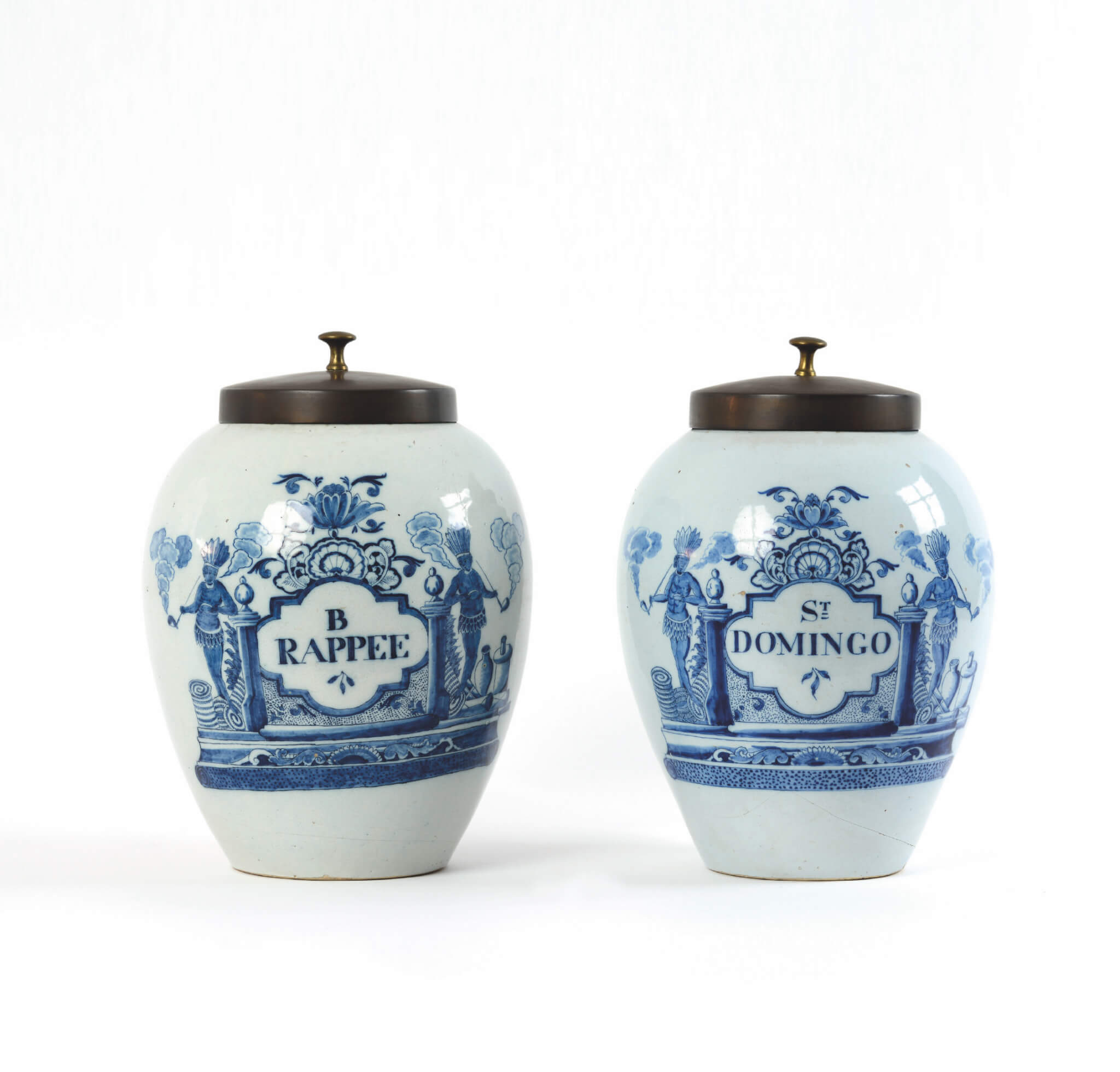 [popup_trigger id="13756″ tag="span"]

[/popup_trigger]
OBJECT
•D2058. Pair of Blue and White Tobacco Jars with Brass Covers
Delft, circa 1760
One marked IP in blue for Jan Pennis, the owner of De Twee Scheepjes (The Two Little Ships) factory from 1750 to 1764
Each painted on the front of the ovoid body with two Indian chieftains smoking a pipe and standing on a pedestal flanking a cartouche enclosed with foliate scrolls and patterned panels, surmounted by a shell ornament with flowers and leaves, and inscribed either B RAPPEE or ST DOMINGO; with hammered brass covers.
Dimensions
Overall heights: 34 cm. (13.4 in.)
Similar examples
An Indian chieftain smoking a pipe is a frequently occurring image found on tobacco jars. However, the present composition that features two standing chieftains flanking an inscribed cartouche is uncommon. A pair of similarly decorated tobacco jars is illustrated in Aronson 2017, p. 139, no. 86. Another one bearing a singular seated character and marked for De Drie Klokken (The Three Bells) factory is illustrated in Aronson 2015, no. 81.