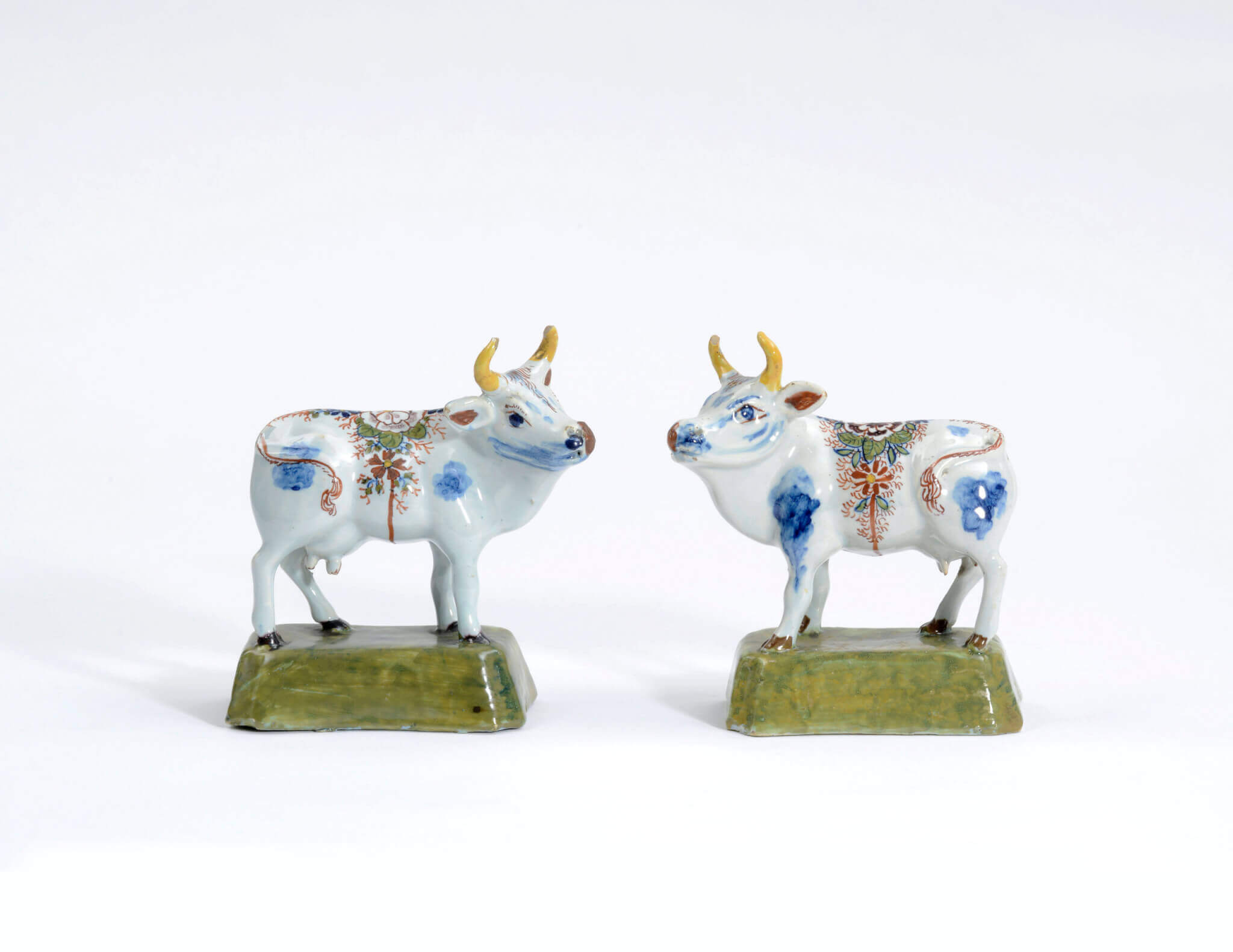 [popup_trigger id="13756″ tag="span"]

[/popup_trigger]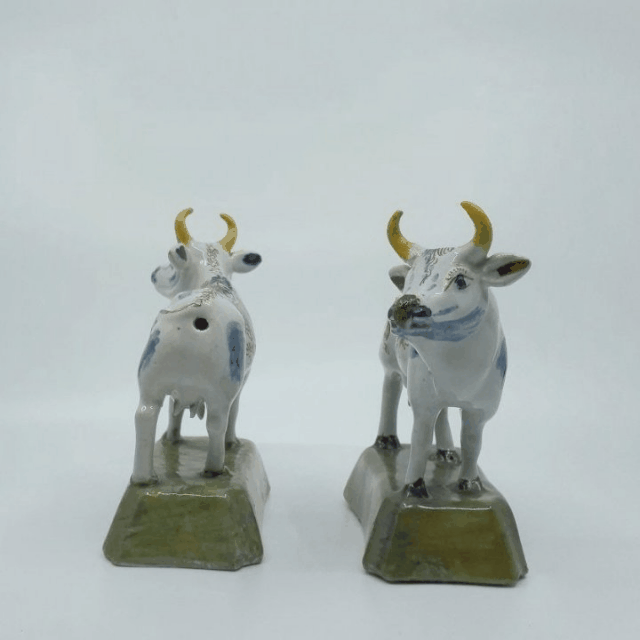 OBJECT
D2051. Pair of Polychrome Figures of Standing Cows
Delft, circa 1770
One marked with an axe in blue and the other with an axe in iron-red for De Porceleyne Byl (The Porcelain Axe) factory
Each with a blue-spotted hide, iron-red tail, forelock, ears and lapping tongue, yellow horns and manganese hooves, wearing garlands of iron-red, yellow and manganese flowers and green and blue leaves around her back, and modeled affronté, standing on the high green grassy cited rectangular base.
Dimensions
Heights: 11.8 cm. (4.6 in.)
Lengths: 10.8 cm. (4.3 in.)
Provenance
C.J.J. Weegenaar Antiquair, The Hague, 1982;
The Van der Vorm Collection, The Netherlands
Similar examples
A similar modeled single cow, marked for De Porceleyne Byl, is in the Rijksmuseum Twenthe, Enschede (inv. no. BR0001 [R288]).