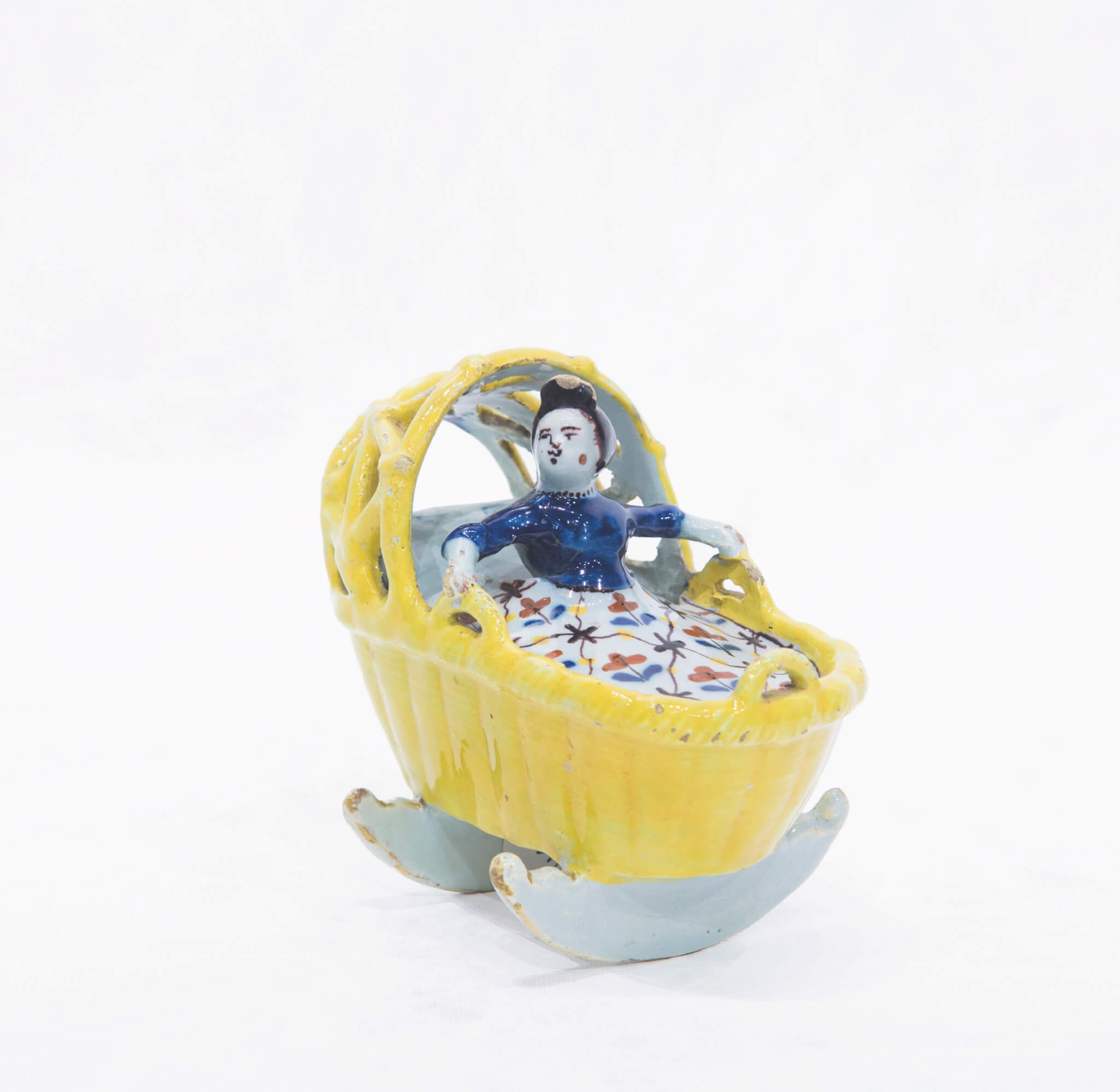 [popup_trigger id="13756″ tag="span"]

[/popup_trigger]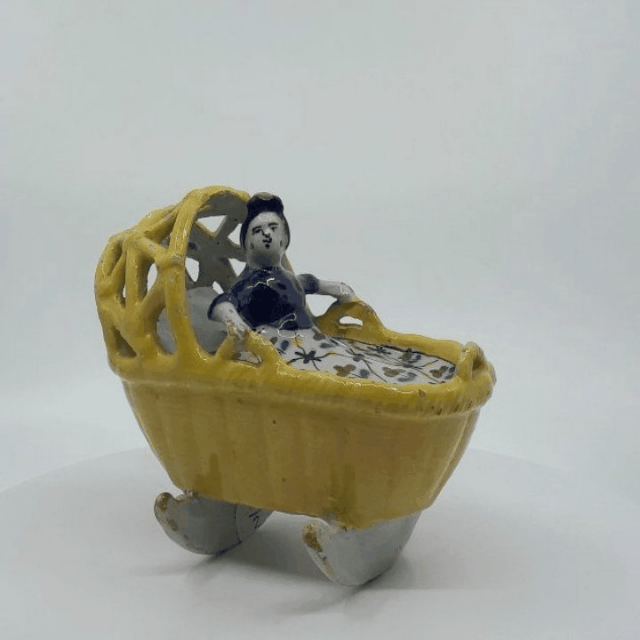 OBJECT
•D2047. Polychrome Model of a Cradle
Delft, circa 1760
The yellow wicker cradle with an open trelliswork hood at the head, the baby seated inside; her head turned to the right, wearing a manganese cap and blue robe with sleeves revealing her hands holding the cradle, the top of the coverlet pattered with yellow dotted manganese diaperwork, red flowers and green leaves.
Dimensions
Height: 11.4 cm. (4.5 in.)
Provenance
Aronson Antiquairs, Amsterdam;
American Private Collection
Note
Small models of cradles, fire baskets and highchairs were commonly gifted to celebrate an engagement or a wedding (symbolic of the function of marriage and the wish for progeny) or especially a birth. They were probably made by a number of Delft factories over a period of many years.
Similar examples
A cradle of this model, but with the baby turned to the left, is illustrated in Aronson 2018, p. 120, no. 74. Another example with a recumbent baby is illustrated in Aronson 2016, p. 78, no. 33. A similar cradle with the baby partly seated is illustrated in Lavino 2002, p. 80 (top right); and another of that model in the Musée de l'Hôtel de Sandelin, Saint-Omer (inv. no. 82.34), is illustrated in Boyazoglu 1983, p. 44, pl. 85. Other examples, one in white Delft and a polychrome one are respectively in the Kunstmuseum, The Hague (inv. no. 0452007), and in the Rijksmuseum Twenthe (inv. no. BR0001 (R240)). Two further examples with a recumbent baby clasping a ball are illustrated in Aronson 2009, p. 91 (left), no. 57, and in Van Geenen 2017, p. 153, no. 13.25.