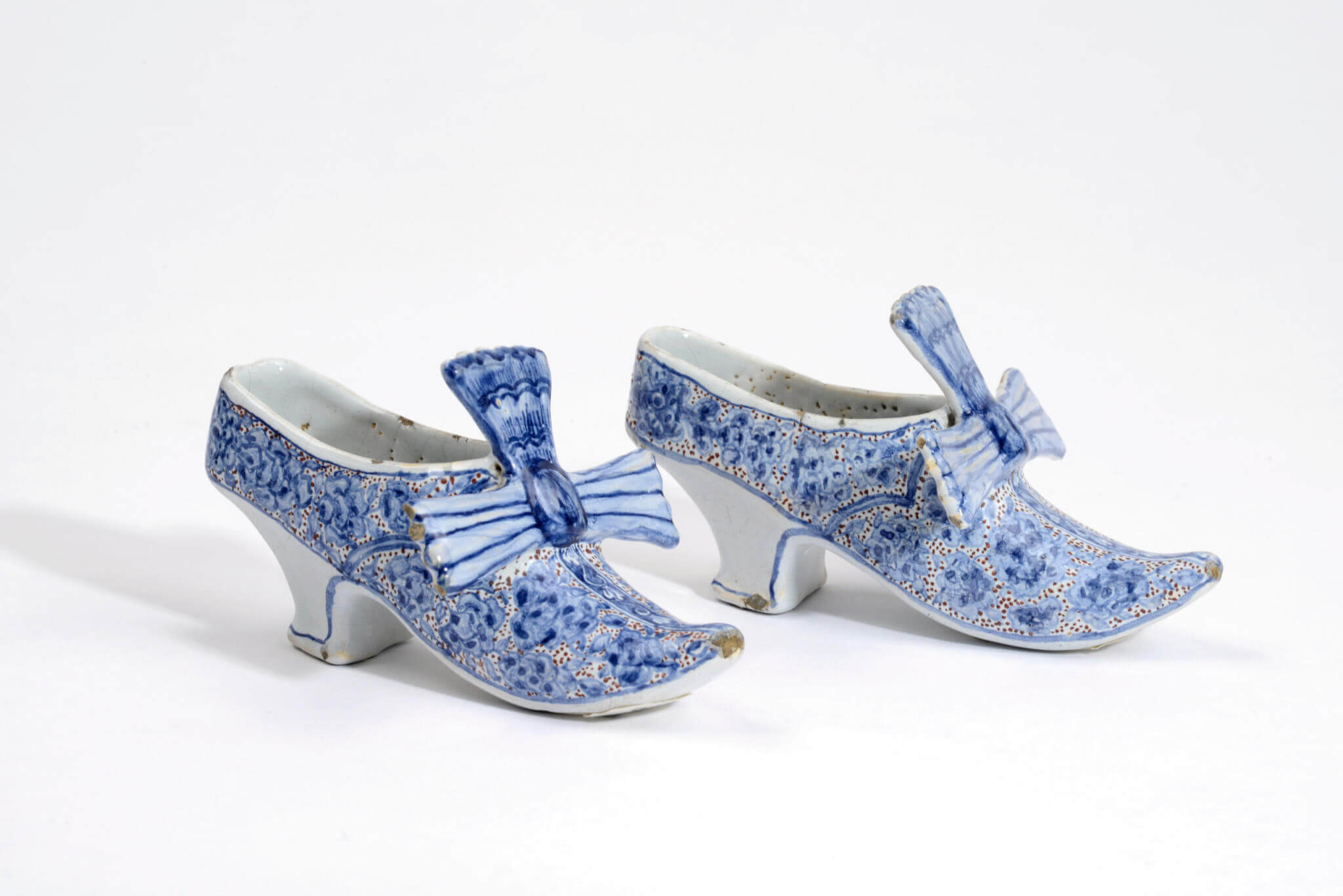 [popup_trigger id="13756″ tag="span"]

[/popup_trigger]
OBJECT
•D2044. Pair of Polychrome Models of Shoes
Delft, circa 1765
Each modeled with a large blue bow and patterned all over with blue flowers on an iron-red dotted ground, and a blue-edged sole continuing around the arch and edges of the heel.
Dimensions
Heights: 5.8 cm. (2.3 in.)
Lengths: 11 cm. (4.3 in.)
Provenance
Joseph M. Morpurgo Antiquités, Amsterdam, 1996;
The Van der Vorm Collection, The Netherlands
Note
Miniature ceramic shoes like these were sold at annual fairs and markets. Although most examples are undated, some bear dates and initials, indicating that they were offered as gifts on special occasions. Such shoes held romantic, erotic, and whimsical connotations that can be related to the visual puns associated with shoes in contemporary Dutch painting, as well as to the tradition of brides receiving and wearing clogs during the wedding ceremony. The connotation attached to shoes in the seventeenth century as well as in the present ceramic pair indicates that such ceramic shoes may have been exchanged by lovers as a symbol of good luck in marriage.