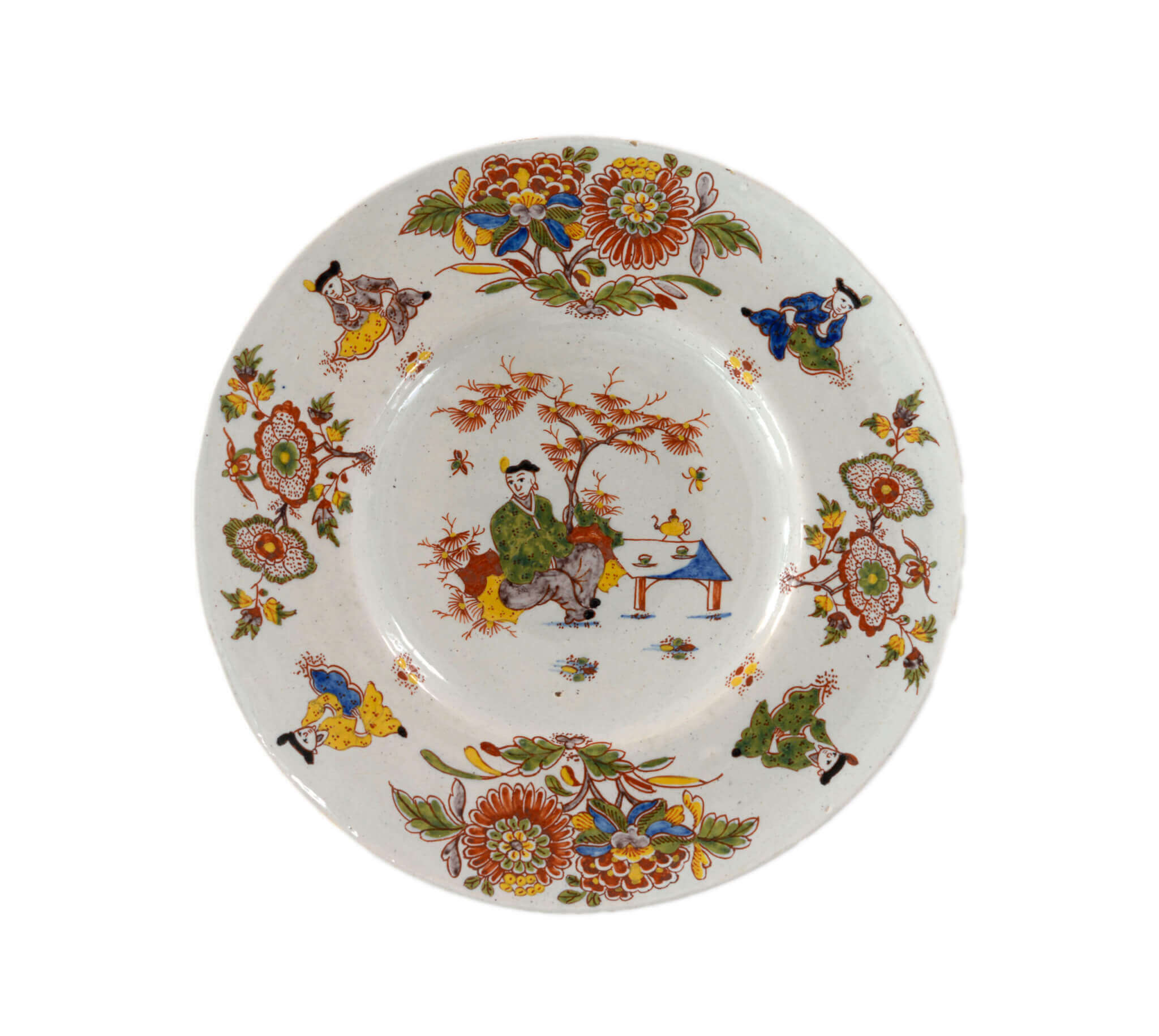 [popup_trigger id="13756″ tag="span"]

[/popup_trigger]
OBJECT
D2042. Polychrome Plate
Delft, circa 1760
Painted in the center with a Chinese figure wearing a manganese and green robe and seated next to a table with a teapot and two teacups in a landscape of rockwork and pines with two flitting insects, the wide rim painted with four stylized floral vignettes alternating with four seated Chinese figures wearing a yellow, manganese, blue and green robe and leaning on a stylized rock.
Dimensions
Diameter: 22.5 cm. (8.9 in.)
Provenance
The Anton F. Philips (1874-1951) Collection, Eindhoven, and thence by family descent
Similar examples
A plate with a similar rim decoration, but with the depiction of Chinese figures at a table in the center, is in the collection of the Rijksmuseum Twenthe (inv. no. BR0001 (R139). A pair of polychrome plates with a similar wide rim of floral vignettes but with a different central decoration is illustrated in Aronson 2009, p. 47, no. 35.
An identical single polychrome plate to the former pair with similar rim decoration is illustrated in Aronson 2013, p. 56, no. 31. Another polychrome plate with a wide rim and a scene of Chinese figures in a landscape is in the Rijksmuseum, Amsterdam (inv. no. BK-KOG-2396).