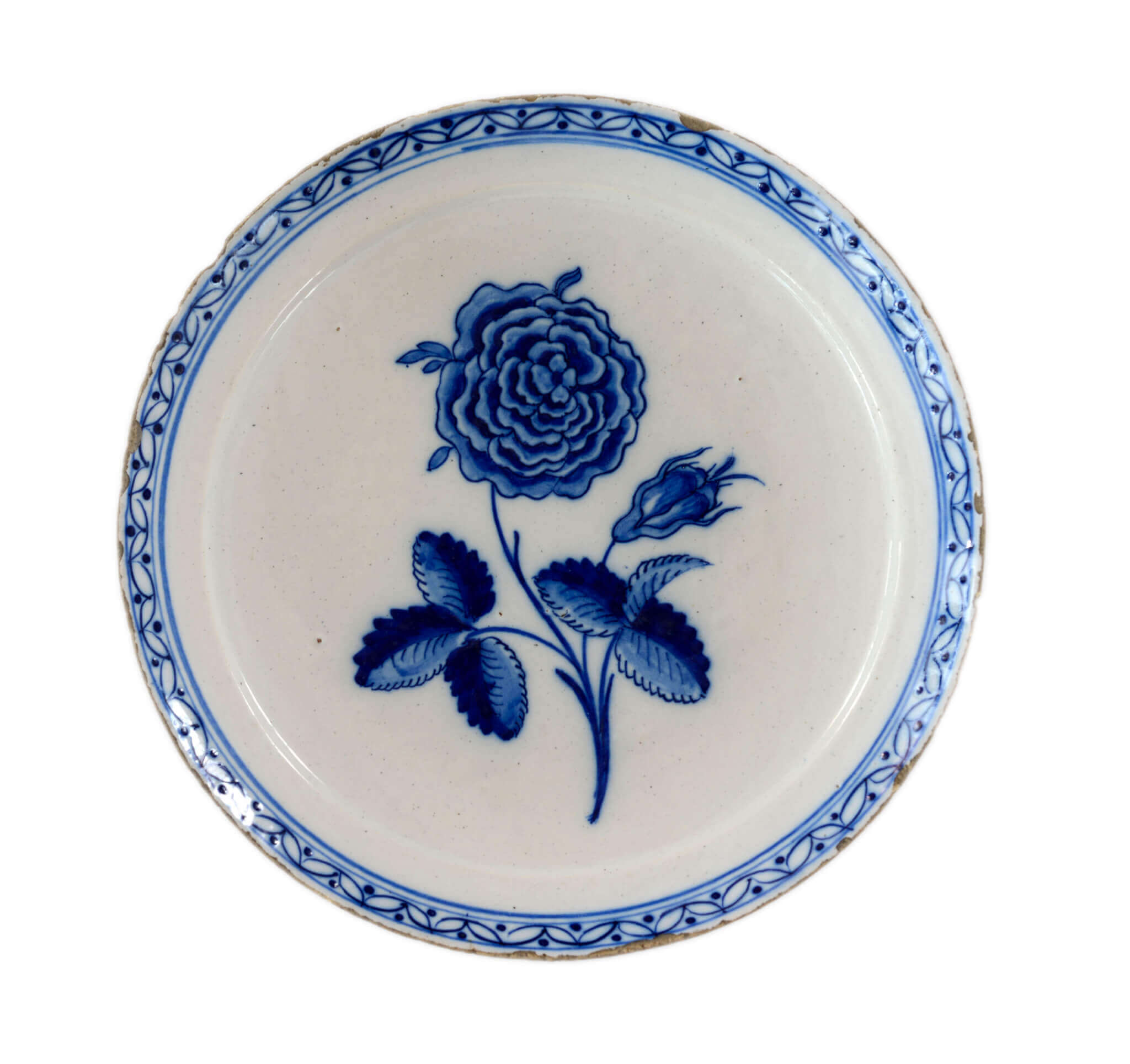 [popup_trigger id="13756″ tag="span"]

[/popup_trigger]
OBJECT
•D2041. Blue and White Plate
Delft, circa 1750
Painted in the center with a a rose stem, the rim with a dot and intertwined scroll border.
Dimensions
Diameter: 23 cm. (9.1 in.)
Note
In Delft most factories produced both a high-end line of decorative objects and useful wares and a low-end selection of common utensils, which, ironically, are rarer today because they were used, worn out or damaged and then irreverently thrown away. What has survived today are generally the higher-end objects, in general more beautiful, always more loved, admired and cared for by generations of owners. It is often the case of the surviving Delftware plates. These decorative objects were intended to be displayed on etageres, in glass cabinets or on walls. Some of the plates may have been part entire services commissioned to the Delft potters and were used only on rare occasions.