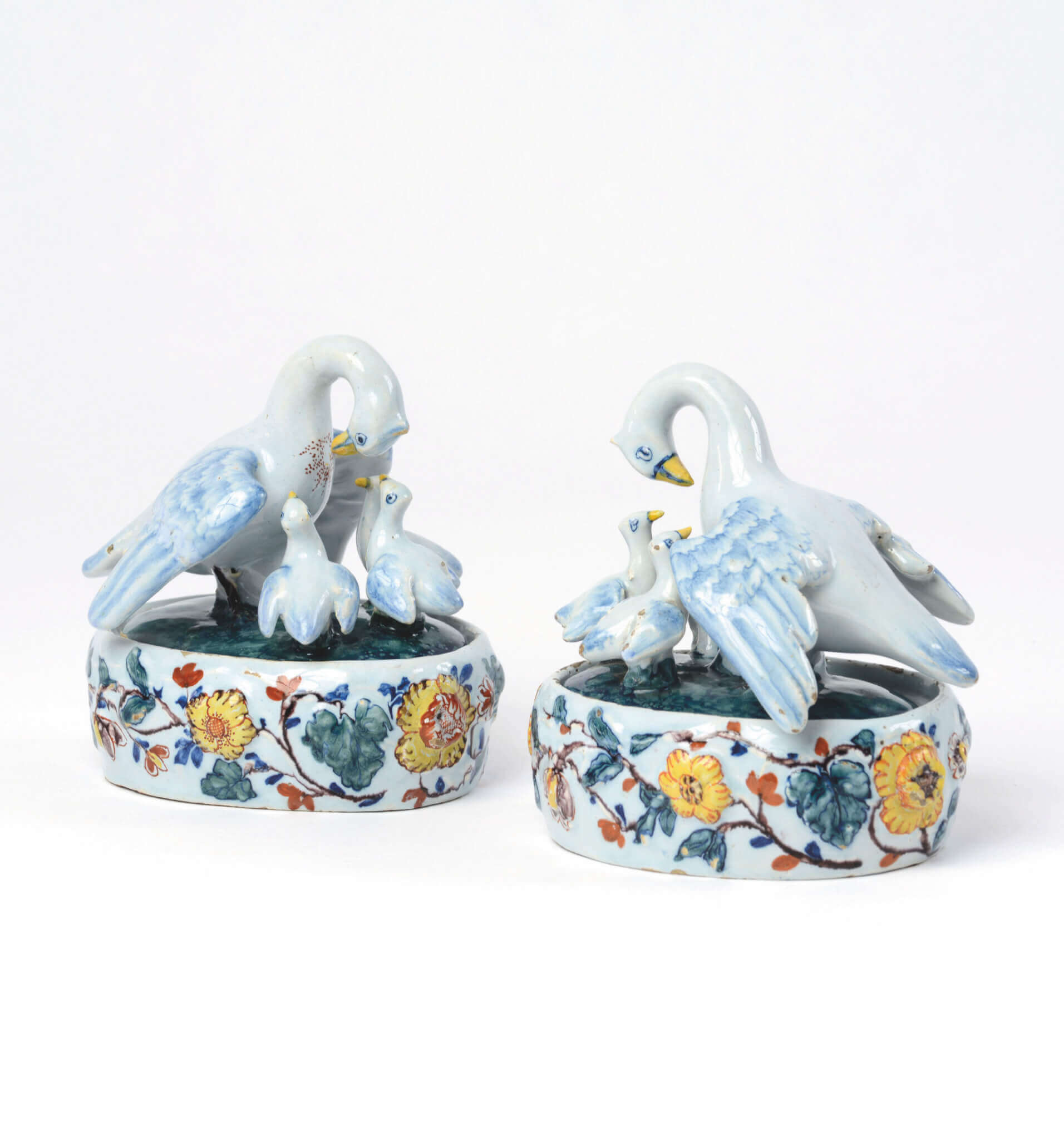 [popup_trigger id="13756″ tag="span"]

[/popup_trigger]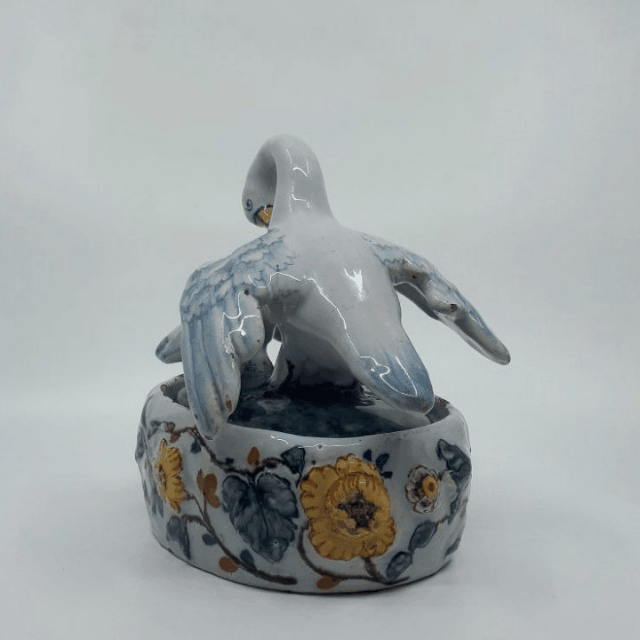 OBJECT
•D2031. Pair of Polychrome Pelican Tureens and Covers
Delft, circa 1765
Marked AP in blue for for Anthonij Pennis, the owner of the De Twee Scheepjes (The Two Little Ships) factory from 1759 to 1770
Each cover modeled as a pelican with outstretched wings, his neck bent as if to pierce his own breast to feed the three young perched before him, the plumed wings outlined in light blue, with yellow beaks; seated on a dark green ground imitating grass, on an oval tureen with molded flowering branches in yellow, green, blue, manganese and iron-red.
Dimensions
Heights: 13.5 cm. (5.3 in.)
Lengths: 12.5 cm. (4.9 in.)
Provenance
Aronson Antiquairs, Amsterdam, 1998;
The Van der Vorm Collection, The Netherlands
Note
In medieval Europe, pelicans were thought to be particularly attentive to their young: the female smothering them with her surfeit of love, but the male restores them to life by piercing his own side or breast and shedding his blood on them. By the Renaissance, the pelican had become a symbol of Charity and self-sacrifice, and ultimately in Christianity a symbol of the Passion and Death of Christ and of the shedding of His blood to redeem mankind, an element of the Eucharist. The symbolic aspect of the bird caused it to be a popular device in heraldry.
Similar examples
No other pair of similar model seems to be published in literature.