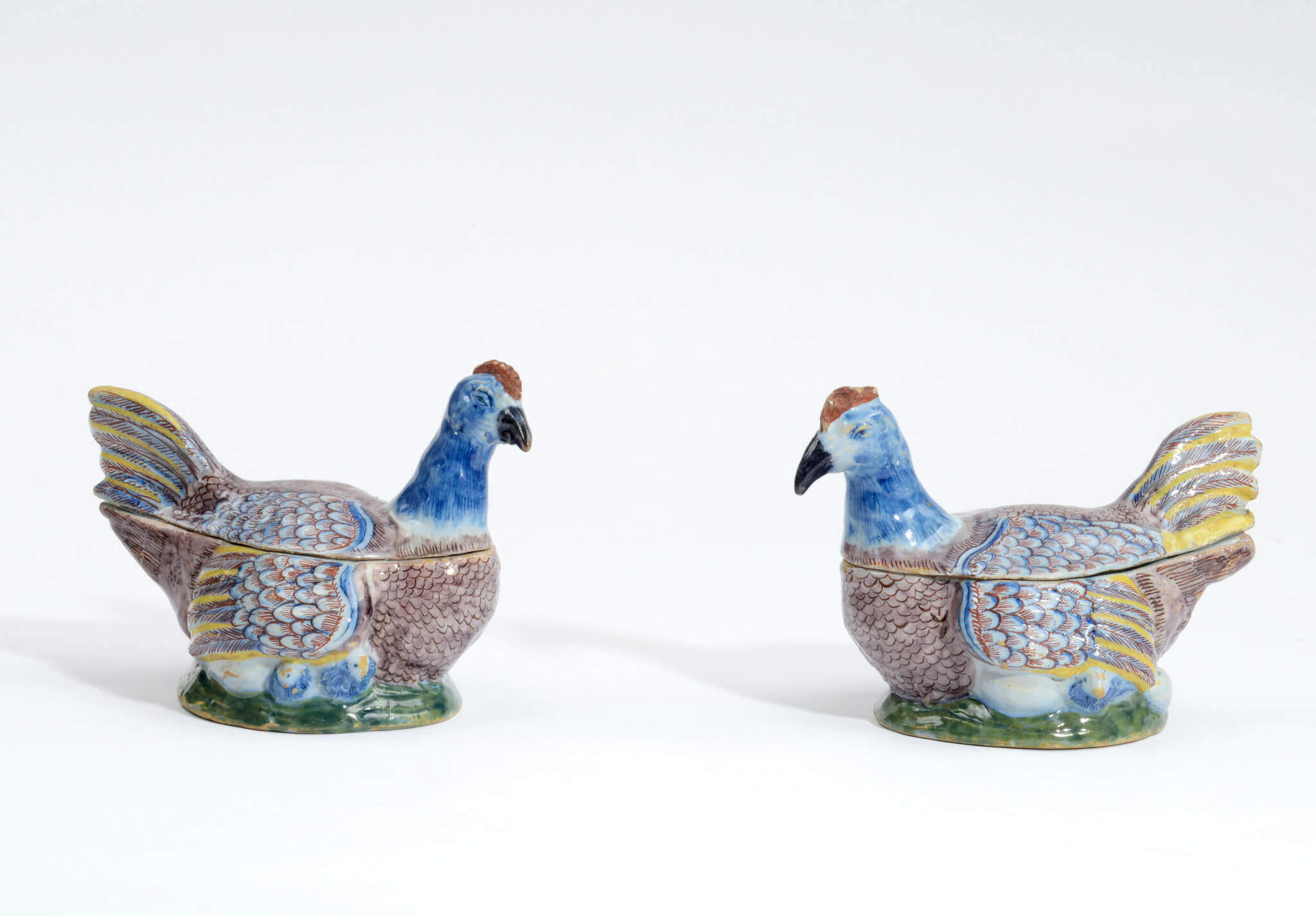 [popup_trigger id="13756″ tag="span"]

[/popup_trigger]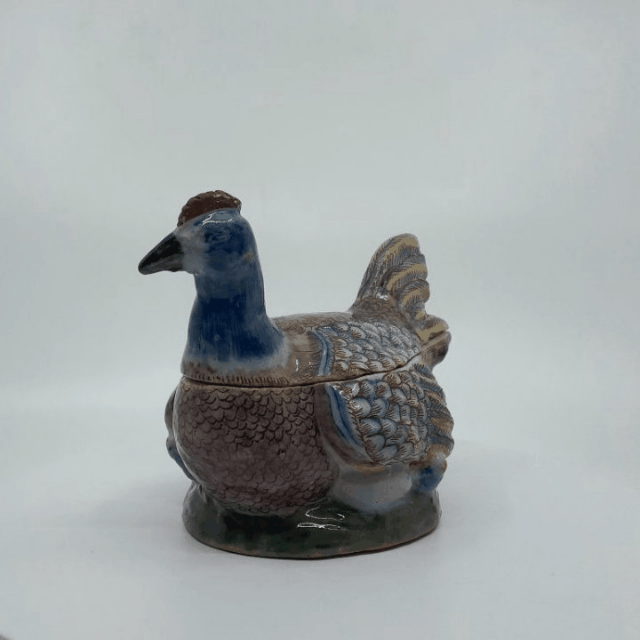 OBJECT
D2029. Pair of Polychrome Chicken Tureens and Covers
Delft, circa 1760
Each with a finely delineated colorful plumage, modeled affronté and roosting, each with three eggs and three yellow-beaked blue chicks emerging from under her wings, on a green grassy circular base.
Dimensions
Heights: 11.4 cm. (4.5 in.)
Provenance
The Vanhyfte Collection, Belgium;
Aronson Antiquairs, Amsterdam, 2003;
The Van der Vorm Collection, The Netherlands
Note
Small trompe l'oeil tureens modeled as birds, such as these chickens, were a characteristic form produced by Delft potteries. The majority of the Delft tureens consists of a stand and a separate base with a cover on which an animal is modeled. The models were designed for large- scale production line manufacture, therefore the stand and base components were usually interchangeable. The covers were often modeled after the upper body of an animal and the bases were shaped as nests. Models in which the base and cover form an animal, like these chicken tureens, are more rare.
Similar examples
A similar pair of hen tureens is illustrated in 5e Oude Kunst- en Antiekbeurs, Delft 1953, p. 115. Two hen tureens are illustrated in Aronson 2017, pp. 108-109, no. 68. Single examples are illustrated by Helbig, vol. II, p. 68, g. 56; and in Frederik Muller & Cie, Amsterdam, 1958, lot 389.