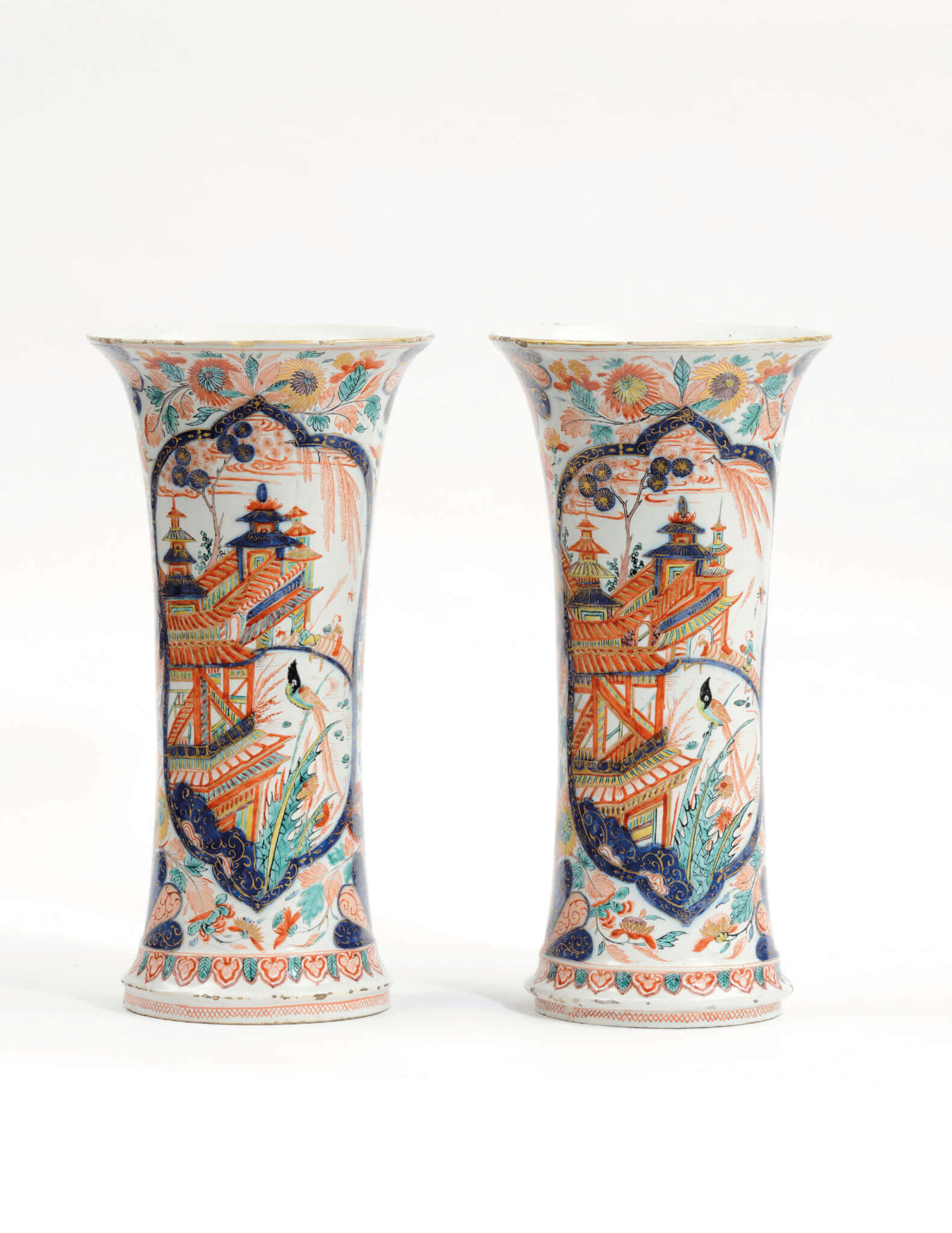 [popup_trigger id="13756″ tag="span"]

[/popup_trigger]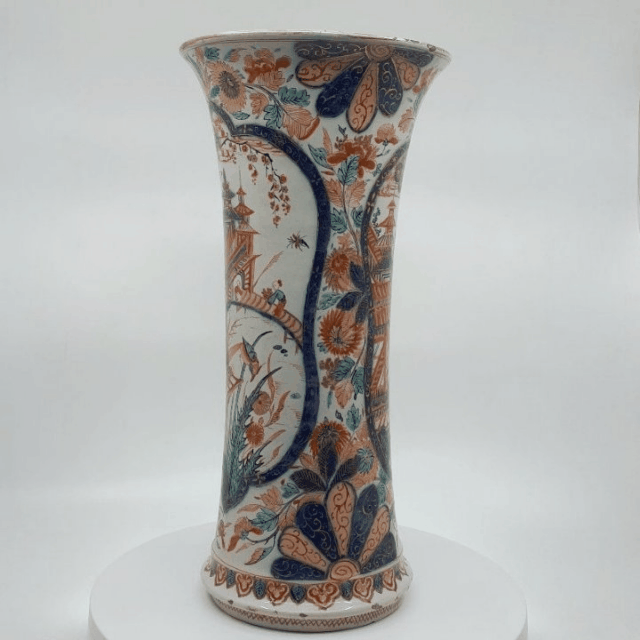 OBJECT
D2019. Pair of Petit Feu and Gilded Beaker Vases
Delft, circa 1725
Each painted in a petit feu and Imari palette of blue, iron-red, salmon, green, yellow, black, aubergine and gold on the front and reverse with a bird perched on a blade of grass amidst flowering plants near a large pagoda before three small figures on the path to another pagoda nearby within a blue-edged panel, the sides with a demi-mons device on the lower body and beneath the gilt-edged rim, the ground between filled with chrysanthemum sprays, and the slightly flaring foot with a border of aubergine-edged iron-red ruyi-heads and green leaves above an iron-red hatch-work border around the foot rim.
Dimensions
Heights: 30.9 cm. (12.2 in.)
Provenance
The Collection of Georges Petit, Paris; sold at auction on 29 May 1913, lot 63
Note
The earliest known Delft petit feu decorations on white earthenware date from after 1720. It is known that Johanna van der Heul had contracted four gold painters (probably the best that were available) in 1713. One of these gold painters was Jeremias Godtling (1642-1703), a man who played an important role in the introduction of the petit feu technique in Delft. Godtling visited Amsterdam between 1676 and 1678, where he must have learned about painting with enamels, possibly in an emaille- or glass painters workshop.
Similar examples
A single, also unmarked, vase and cover with the same decoration and color palette is in the Rijksmuseum, Amsterdam (inv. no. BK-NM-12400-349).