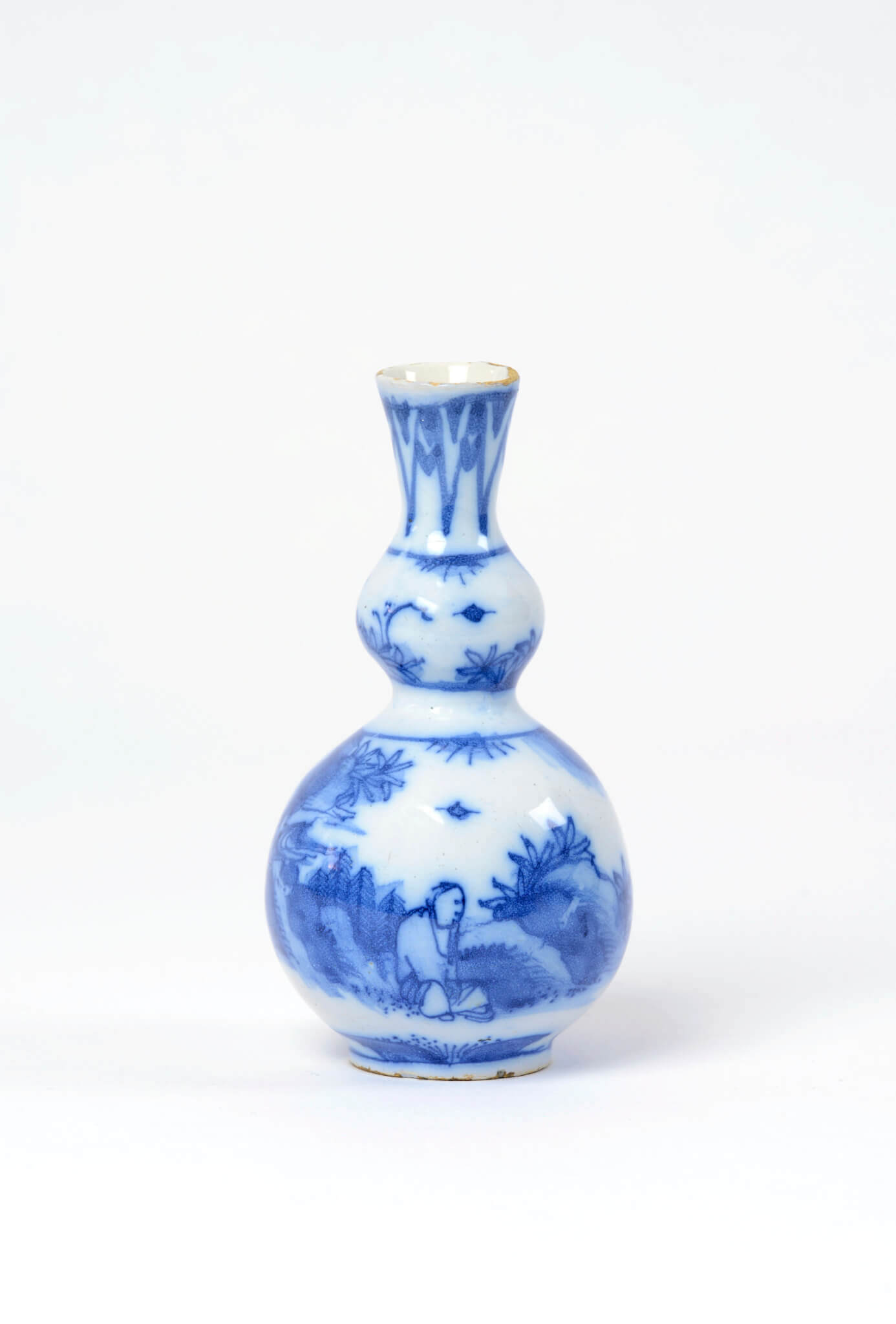 [popup_trigger id="13756″ tag="span"]

[/popup_trigger]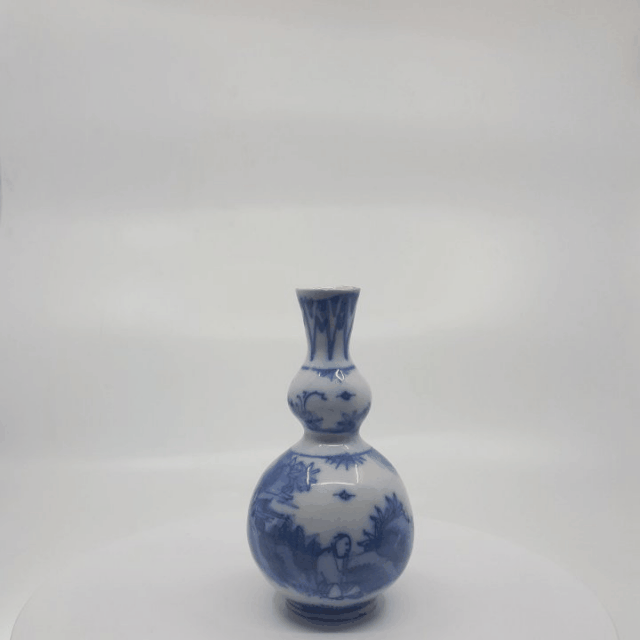 OBJECT
D2003. Blue and White Small Double-Gourd-Shaped Vase
Delft, circa 1680
Painted on the spherical body with a continuous scene depicting a fi gure seated in a landscape of shrubbery, pines and rocks, the upper section with a continuous landscape scene and the flaring neck with a border of stiff leaves.
Dimensions
Height: 13.5 cm. (5.3 in.)
Provenance
Collection H. Hak, Gorkum
Note
After the importation of Chinese Kraak-porcelain from approximately 1605 to 1635, the VOC (Dutch East India Company) started importing porcelain wares of superior quality, known as transitional wares. The term refers to the political changes in China that transpired after the death of emperor Wanli (1619), which ultimately led to the fall of the Ming and the establishment of the Qing Dynasty (1644). The transitional wares were decorated on the entire area with a continuous scene that often consisted of landscapes with animals or figures either conversing or in a moment of spirited action. The Delftware painters adapted the scenery on transitional wares for their own decorations. Figural subjects were placed on a terrace or in a landscape of rock work and pine trees. Other characteristic elements that were emulated on Delft earthenware are borders of stylized lotus-leaf shaped panels and pointed leaves.