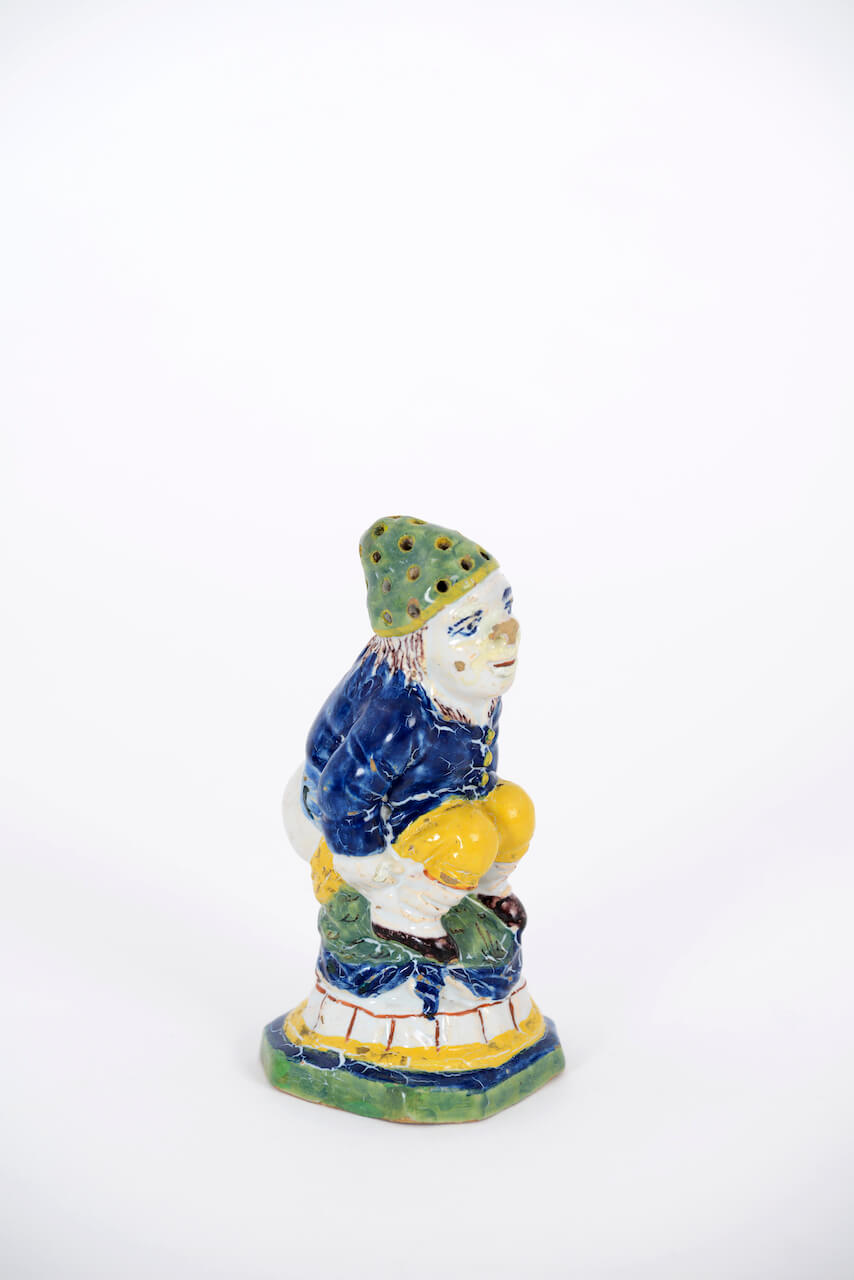 [popup_trigger id="13756″ tag="span"]

[/popup_trigger]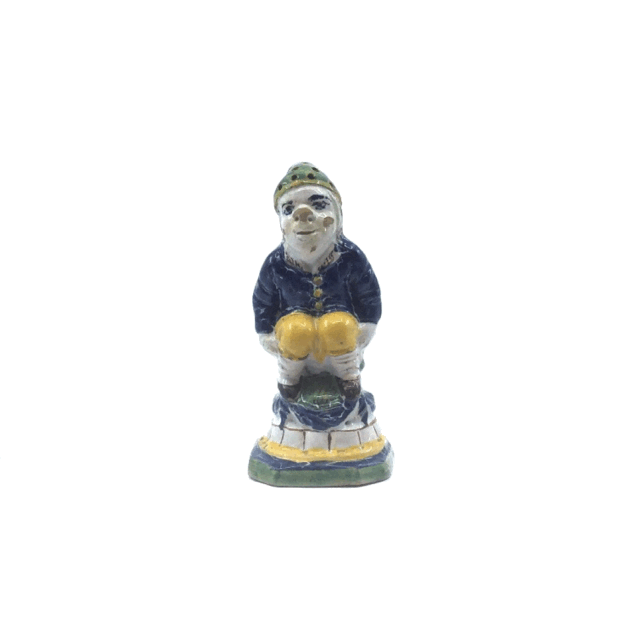 OBJECT
•D1979. Polychrome Figure of a Defecating Man
Delft, circa 1806
Dated 1806 in manganese
The peasant with youthful features and long brown hair partially covered with a pierced green cap, wearing a blue jacket and yellow breeches, and modeled squatting with his derrière exposed as if to defecate on the green and blue top of a flaring octagonal base edged in iron-red, yellow, blue and green.
Height: 11.3 cm. (4.4 in.)
Provenance: Aronson Antiquairs, Amsterdam, 1992; Dutch Private Collection
Similar examples: This figure of a defecating man belongs to a category of Delftware figurines that were made from the mid-eighteenth century onwards. This figural group referenced themes of love and humor, whose literal meanings have been lost over time and are therefore difficult to interpret. Humorous figurines, such as this defecating man undoubtedly brought the viewer fun. These figures may be related to proverbs and sayings such as 'iemand te kakken zetten' ('getting someone to poop,' which means making fun of someone) or 'schijt hebben aan' ('to not give a shit'). Similar examples are illustrated in Lavino, p. 10 (lower left), and p. 143 (upper right). Two figures of a male and a woman in the Museum Arnhem in Arnhem (inv. no. AB 8523 and AB 8529) are illustrated in Vormen uit Vuur, Vol. 229, 2015/3, p. 52, nos. 77 and 78.