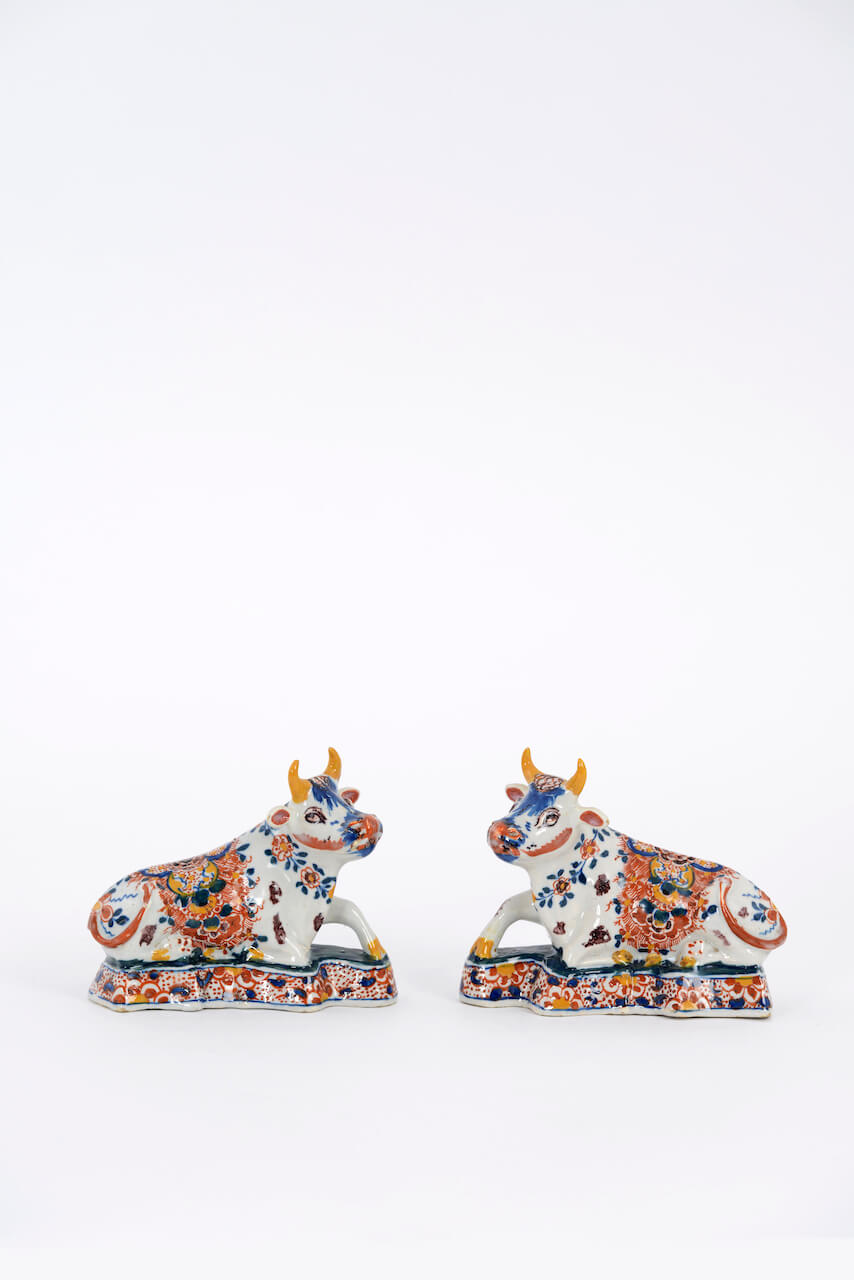 [popup_trigger id="13756″ tag="span"]

[/popup_trigger]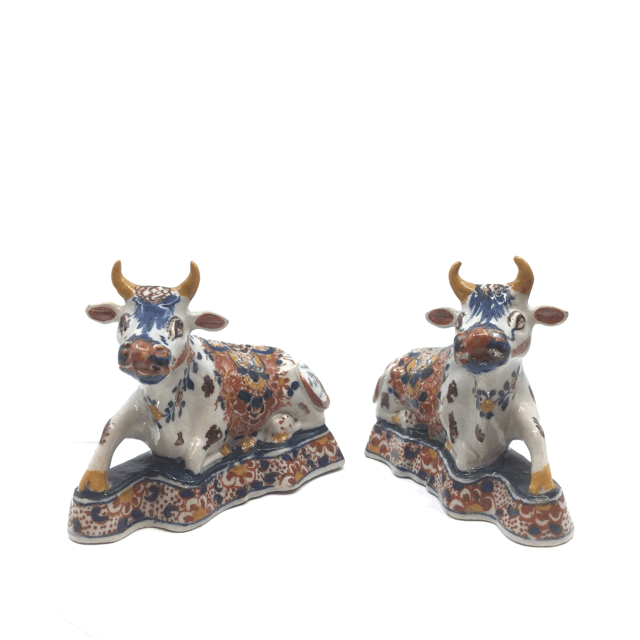 OBJECT
D1960. Pair of Polychrome Figures of Recumbent Cows
Delft, circa 1765
Both marked with numeral 3 in iron-red
Each with a manganese spotted hide and forelock, iron-red tail and lapping tongue, blue delineated features, and yellow hooves and horns, wearing a colorful garland of flowers around its neck and back and modeled affronté, lying with one foreleg extended on the green grassy top of a high conformingly-shaped base, its sides decorated with floral scrollwork.
Lengths: 12.7 and 13.1 cm. (5 and 5.2 in.)
Provenance: Aronson Antiquairs, Amsterdam, 2003; Dutch Private Collection
Similar examples: Similarly decorated pairs of cows are illustrated in Helbig, vol. II, g. 53; in Vandekar 1978, p. 15 (center); in Morley-Fletcher and McIlroy 1984, p. 219, no. 7, and in Aronson 2017, p. 116, no. 71. Another pair, currently in the collection of Museum Prinsenhof, Delft (Collection Lambert van Meerten) is illustrated in Lunsingh Scheurleer 1984, p. 325, no. 186. A similar single cow is illustrated in Boyazoglu 1983, p. 119, no. 131. Cows with some variations in the model are illustrated in Van Aken-Fehmers 2001, p. 313, no. 103.