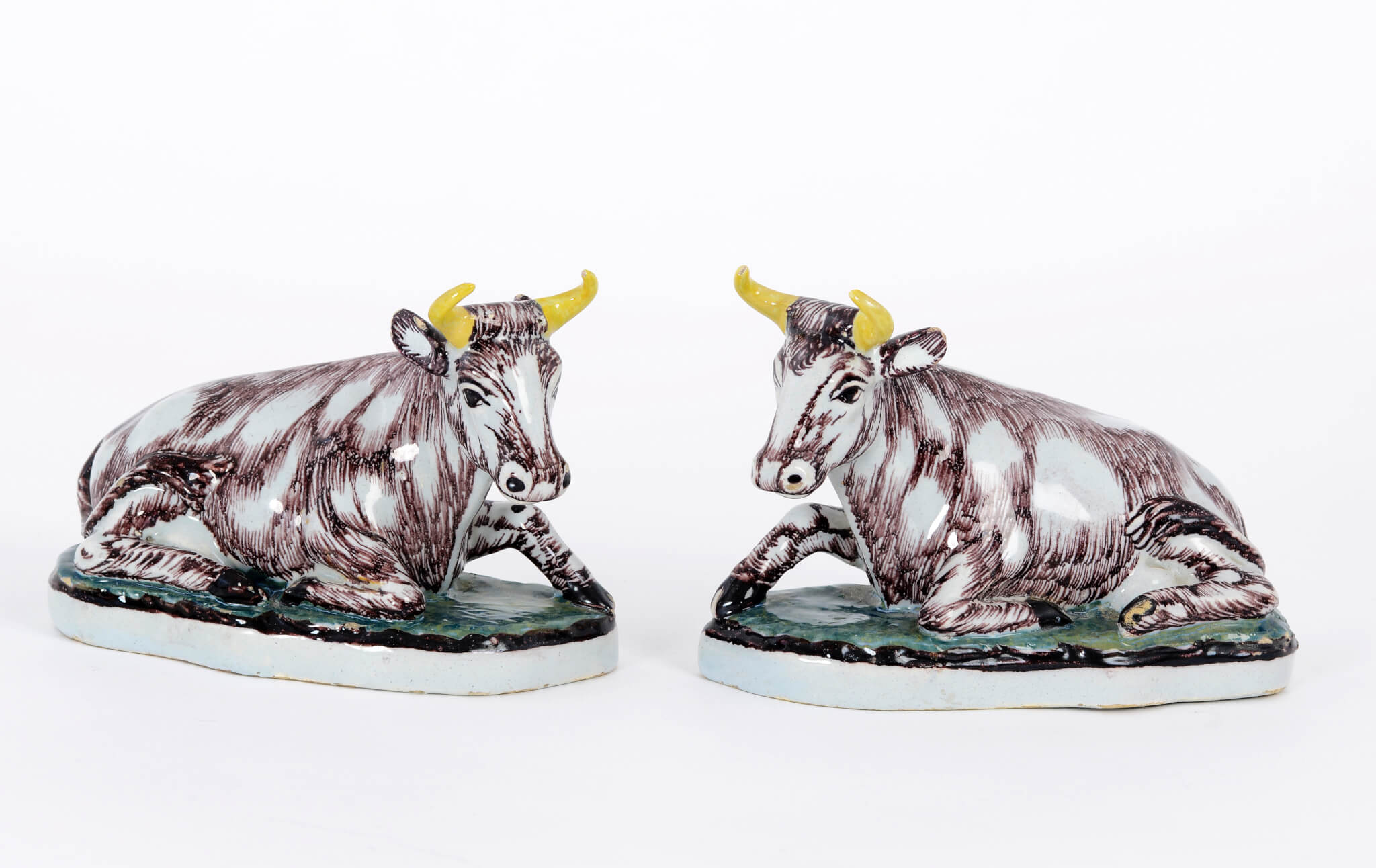 [popup_trigger id="13756″ tag="span"]

[/popup_trigger]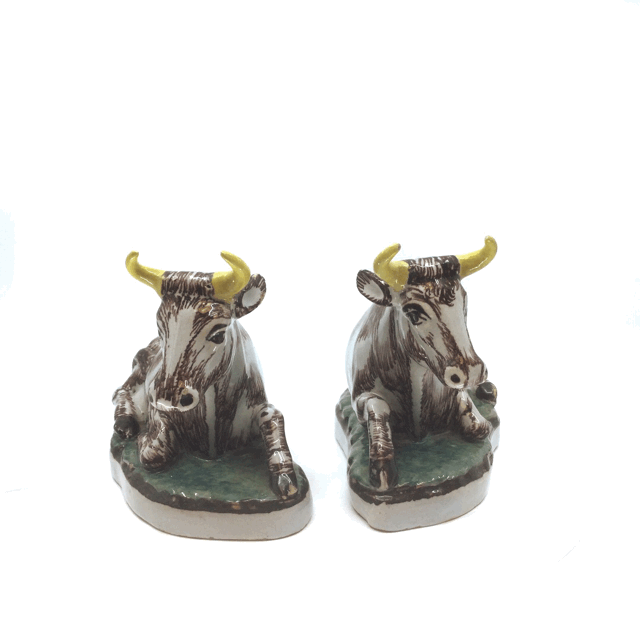 OBJECT
D1959. Pair of Polychrome Models of Recumbent Cows
Delft, circa 1775
Each with yellow horns, manganese eyes and a manganese-striated hide, and modeled affronté, lying on the green grassy surface of a manganese-edged and conformingly-shaped low mound base.
Heights: 10.8 cm. (4.2 in.); Lengths: 14.4 cm. (5.7 in.)
Provenance: Aronson Antiquairs, Amsterdam, 2005; Dutch Private Collection
Similar examples: Although the model of these recumbent cows is not uncommon, it is unusual to have a pair decorated in manganese. Although unmarked and therefore, not attributable to a specific Delft factory, the streaky manganese decoration and the manganese-edged grassy base places them in a group with a pair of Delft figures of horses, also unmarked, but with the same decorative characteristics, illustrated in Aronson 2015, pp. 134-135, no. 79. There may be a hint as to the origin in the streaky decoration, which appears also on the goats' coats on a pair of covered butter tubs modeled as boys on billygoats marked for De Drie Posteleyne Astonne (The Three Porcelain Ash-Barrels) factory, circa 1760-70, illustrated in Aronson 2004, p. 153, no. 175; and in the Catalogue of the European Fine Art Fair (TEFAF), Maastricht, 2003, p. 160.