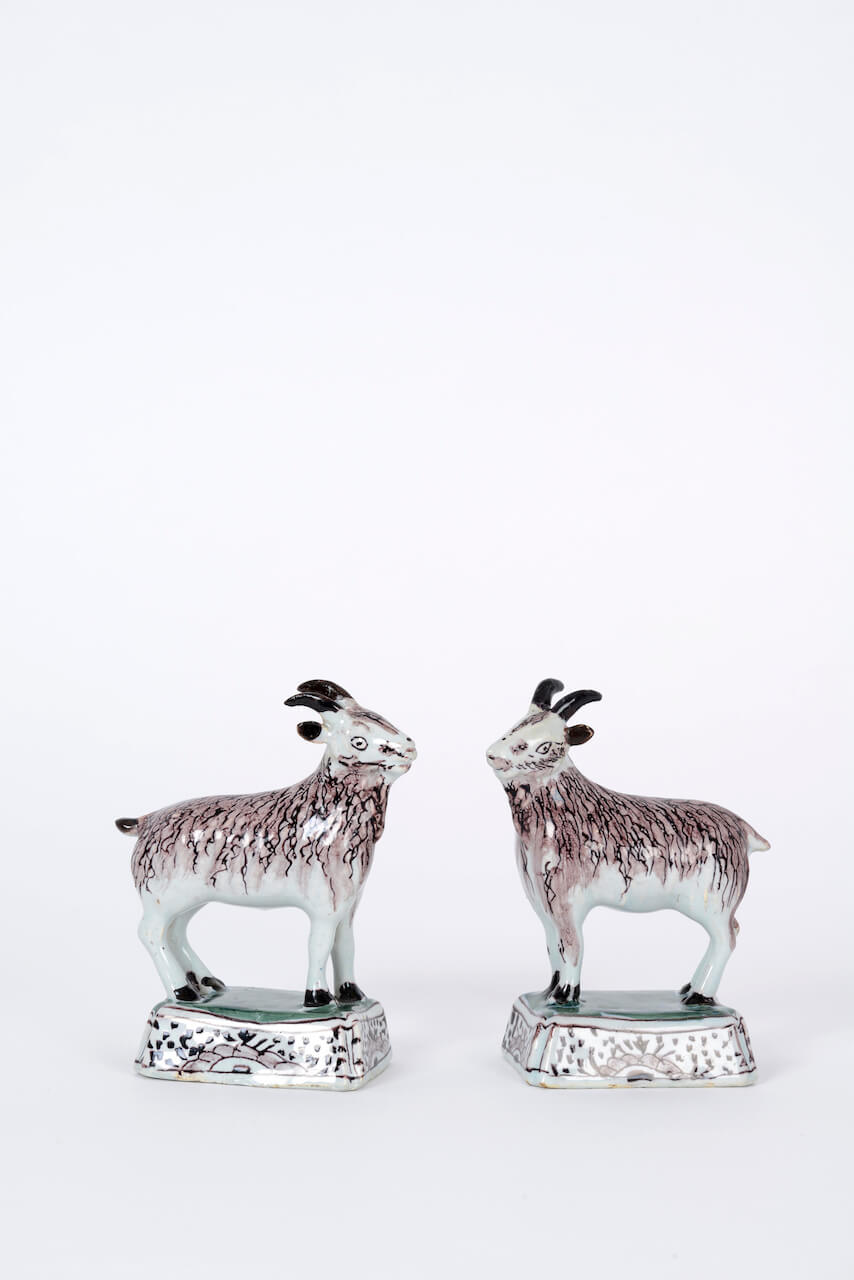 [popup_trigger id="13756″ tag="span"]

[/popup_trigger]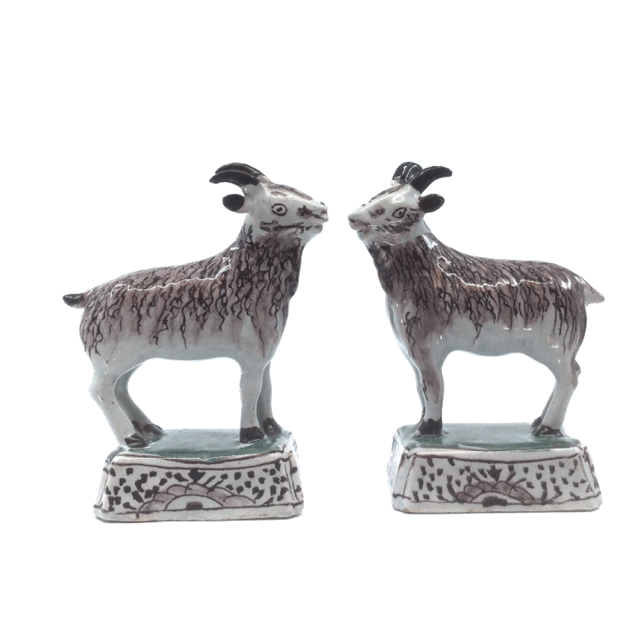 OBJECT
•D1958. Pair of Polychrome Models of Standing Goats
Delft, circa 1775
Each with a manganese-delineated coat, black horns, ears and hooves, and modeled standing on the green grassy top of a high flaring rectangular base, the sides decorated in manganese with demi-flowerheads amidst dots.
Heights: 12 cm. (4.7 in.)
Provenance: The collection of A.Vromen Jr., Doetinchem; Aronson Antiquairs, Amsterdam, 1993; Dutch Private Collection
Similar examples: Farm and domestic animals were among the most prolific animal figures in both white and polychrome Delftware. Goats, however, were quite rare. A pair of manganese standing goats, marked for De Klaauw (The Claw) factory, is illustrated in Aronson 1996, no. 21. Another pair of billy goats with manganese coats is depicted in Aronson 2011, pp. 100-101, no. 52. Another pair in the Lavino Collection is illustrated in Lavino, p. 38; and a single example in the Museum Arnhem, is illustrated in Lunsingh Scheurleer 1984, p. 326, ill. 390. A single goat, standing foursquare on a high green base, is illustrated in Aronson 2017, p. 124, no. 76.