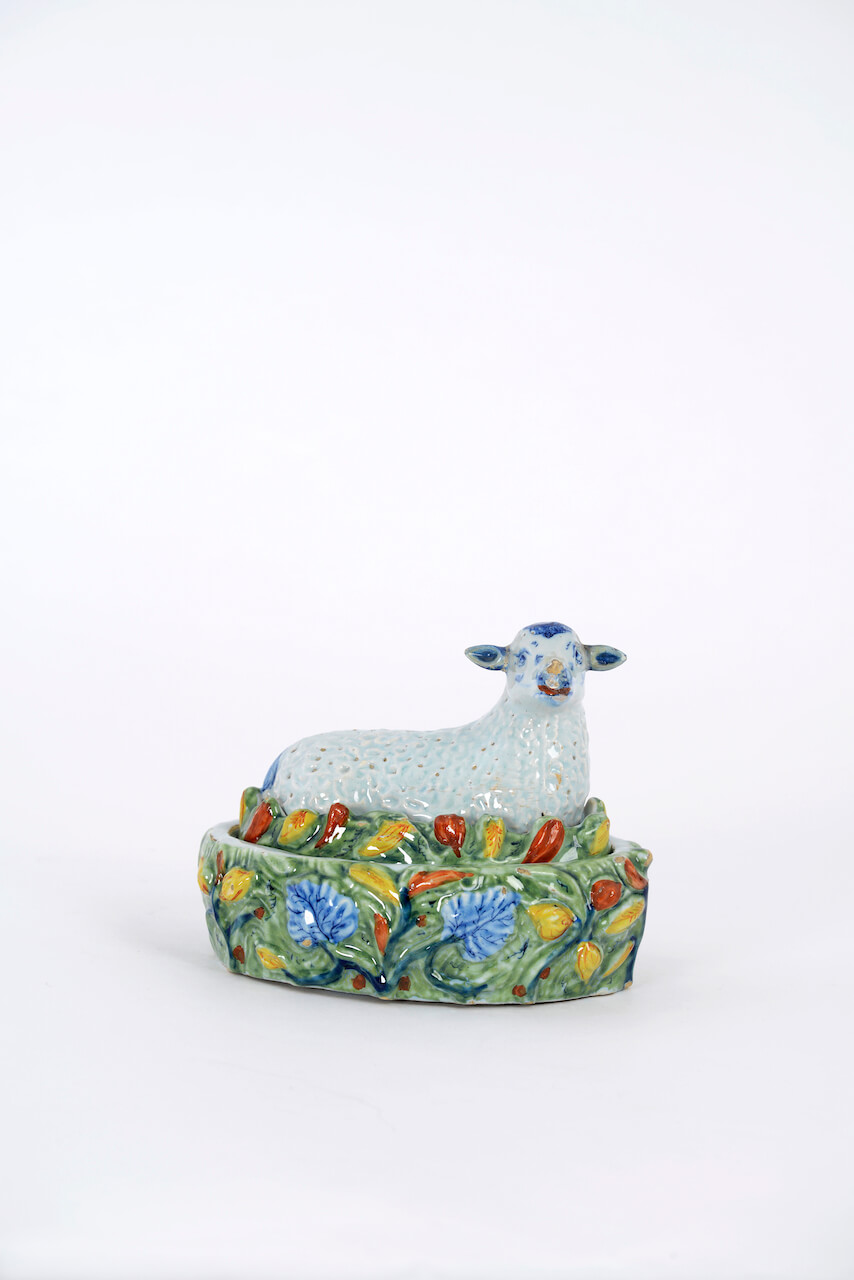 [popup_trigger id="13756″ tag="span"]

[/popup_trigger]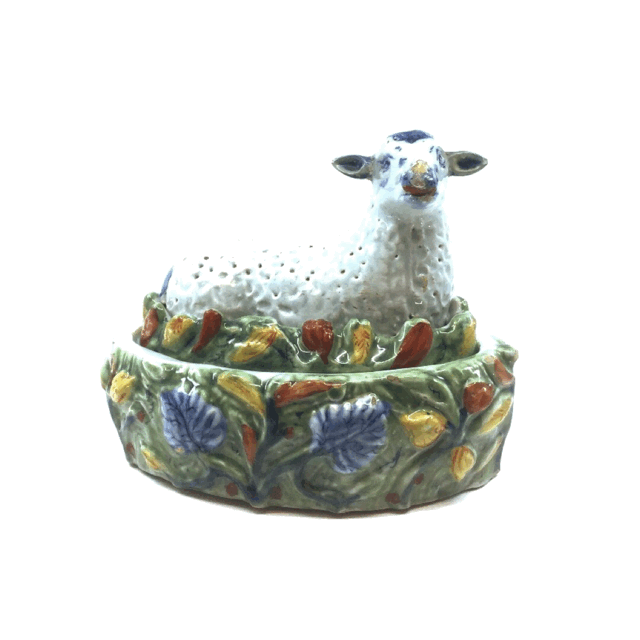 OBJECT
•D1956. Polychrome Sheep Tureen and Cover
Delft, circa 1770
With unidentified JvDH 7 mark in blue
The cover modeled as a white sheep heightened in blue, and recumbent amidst yellow and red flowers and green grasses and leaves, the oval tureen molded with similar stylized grasses and flowering plants.
Height: 11.2 cm. (4.4 in.)
Provenance: Salomon Stodel Antiquités, Amsterdam, 1985; Dutch Private Collection
Similar examples: A comparable pair of tureens and covers is illustrated in Lavino, p. 154 (above).
Note: The mark JVDH is generally associated with Johanna van der Heul, the widow of Pieter Adriaensz. Kocx, the owner of De Grieksche A (The Greek A) factory from 1701 till his death in 1703, when she assumed the management of the factory until she sold the business in 1722. However, her period of creativity is considerably earlier than the present tureen's date of manufacture.