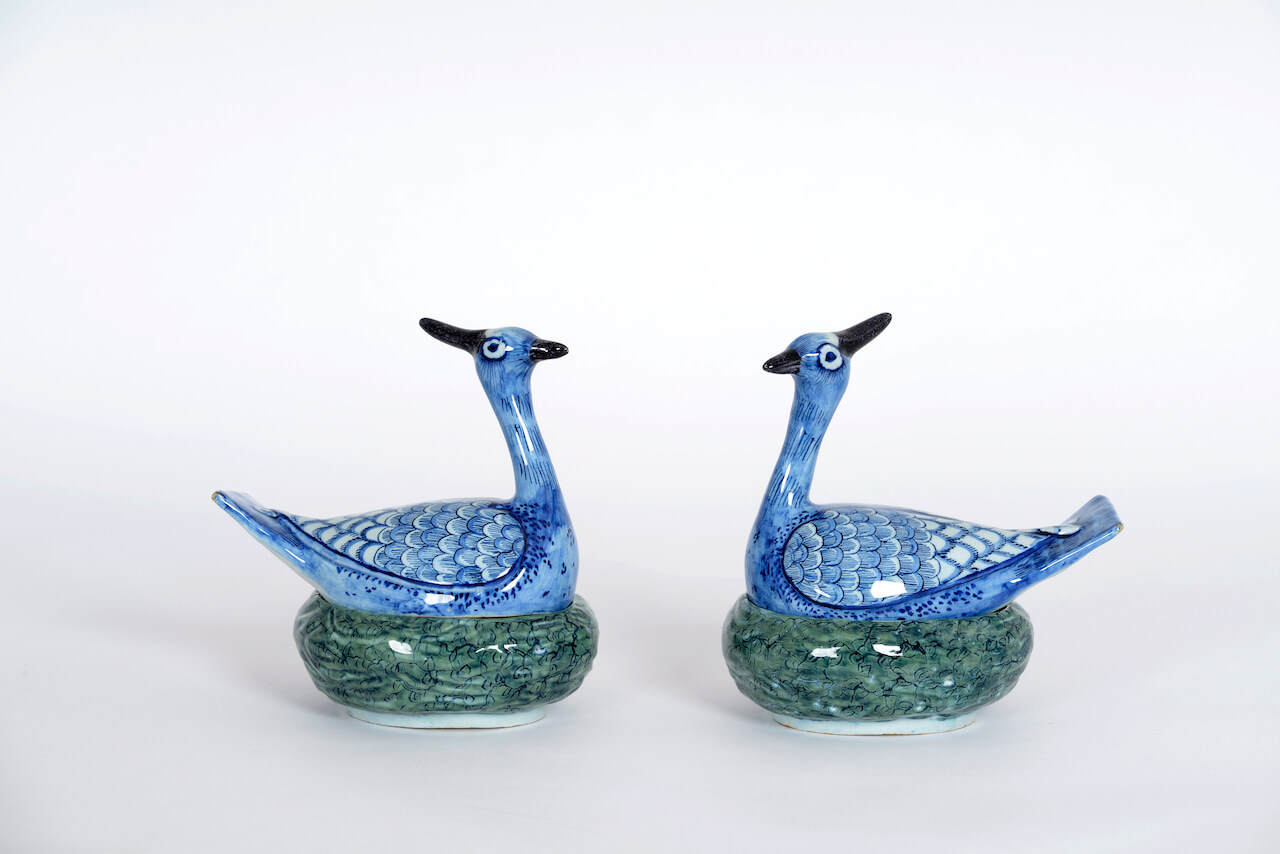 [popup_trigger id="13756″ tag="span"]

[/popup_trigger]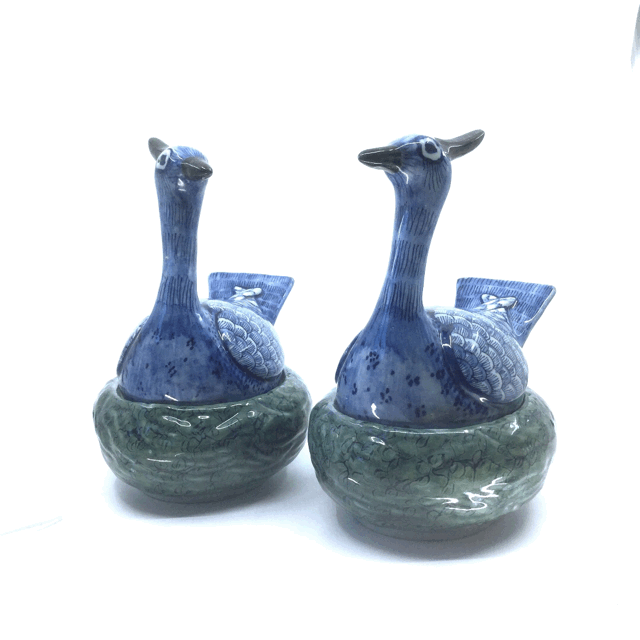 OBJECT
•D1952. Pair of Polychrome Plover Tureens and Covers
Delft, circa 1770
Each cover modeled as a long-necked plover decorated in shades of blue with finely delineated plumage, the beak and crest in black, roosting on an oval tureen imitating a grassy nest.
Heights: 15.4 and 16.4 cm. (6.1 and 6.5 in.)
Provenance: Nicolier, Paris, and bearing the original label: Art Céramique Ancien Nicolier Expert, 7 Quai Voltaire, Paris; The Collection of G. Ephis, France, and bearing the collector's label G. Ephis DEL 065; Aronson Antiquairs, Amsterdam, 2004; Dutch Private Collection
Similar examples: As evidenced by the variety of marks found on tureens with plover covers, they were made by a number of Delft factories in several models, with variations notably in both the tureens and the plover's tail – the more prevalent tail of fan shape, and the rarer slightly forked. Examples of the fan-tailed model are illustrated by Boyazoglu, De Neuville 1980, p. 256, pl. 82; by Fourest 1980, p. 160, pl. 158; by Helbig, vol. I, p. 46, g. 21, and in vol. II, p. 68, g. 55; by Lahaussois 1998, p. 243, no. 283; by Lavino, p. 153 (bottom); in Vrienden van de Nederlandse Ceramiek 54, 1969, p. 58, no. 214; and in Aronson 1996, no. 13, and 2000, no. 40 (three pairs). For a pair with forked tails see Aronson 2006, p. 103, no. 76.