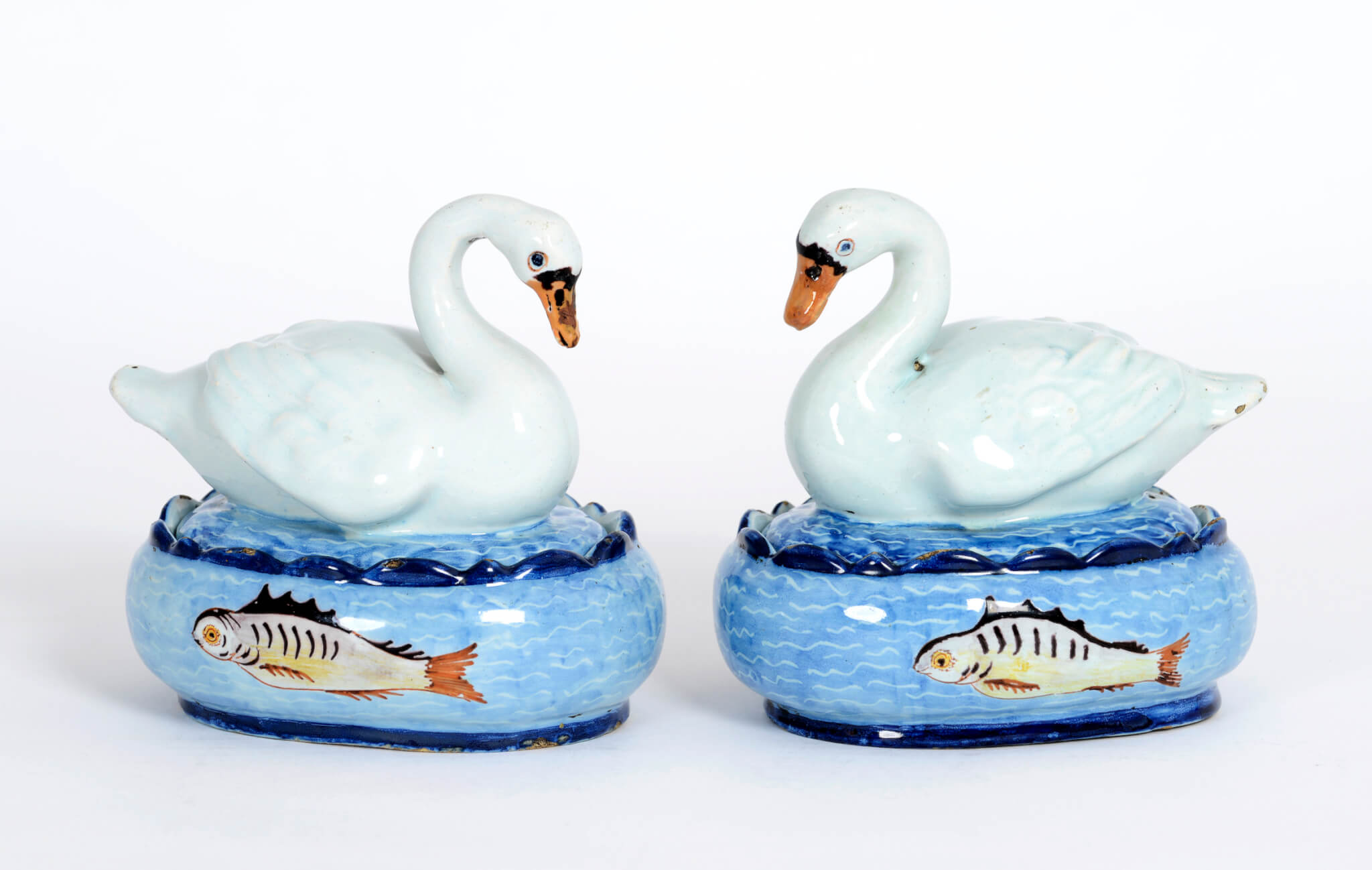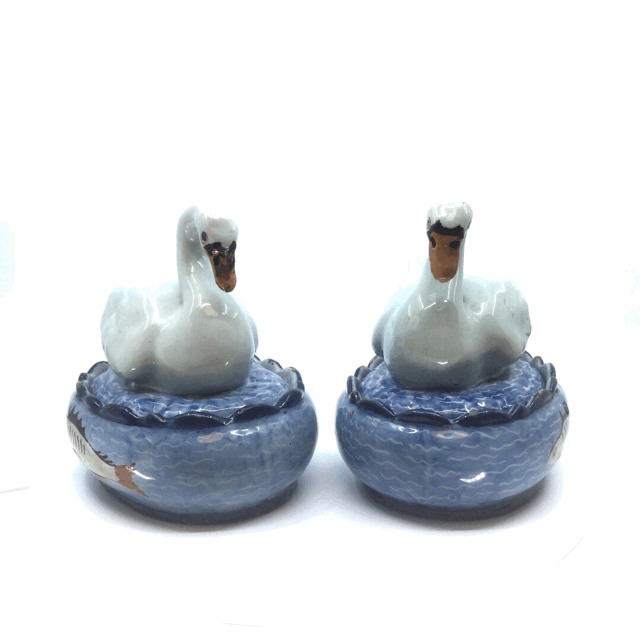 OBJECT
•D1951. Pair of Polychrome Swan Tureens and Covers
Delft, circa 1780
Marked with an axe in manganese for De Porceleyne Byl (The Porcelain Axe) factory, the tureens inscribed Swaan and numbered 11 in blue on the interior
The oval tureens lightly molded and painted in blue to imitate rippling water, each side decorated with a large swimming fish, and the covers modeled as a white swimming swan with and elegant S-curved neck, an orange and black beak and orange-delineated eyes.
Heights: 12.5 and 12.8 cm. (4.9 and 5 in.)
Provenance: Aronson Antiquairs, Amsterdam, 1992; Dutch Private Collection
Similar examples: An almost identical tureen and cover in the Gemeentemuseum, The Hague (inv. OC(D) 257-1904) is illustrated in Van Aken-Fehmers 2001, p. 234, ill. 60 and in Van Aken-Fehmers 2012, pp. 68-69, pl. 35 (center). Another comparable example is in the Musée des Arts Décoratifs, Paris (illustrated in Lahaussois 1994, p. 140, ill. 184). An almost identical pair, marked for De Porceleyne Byl, is illustrated in Lunsingh Scheurleer 1984, p. 200, ill. 55; and in Lavino, p. 62 (lower left).