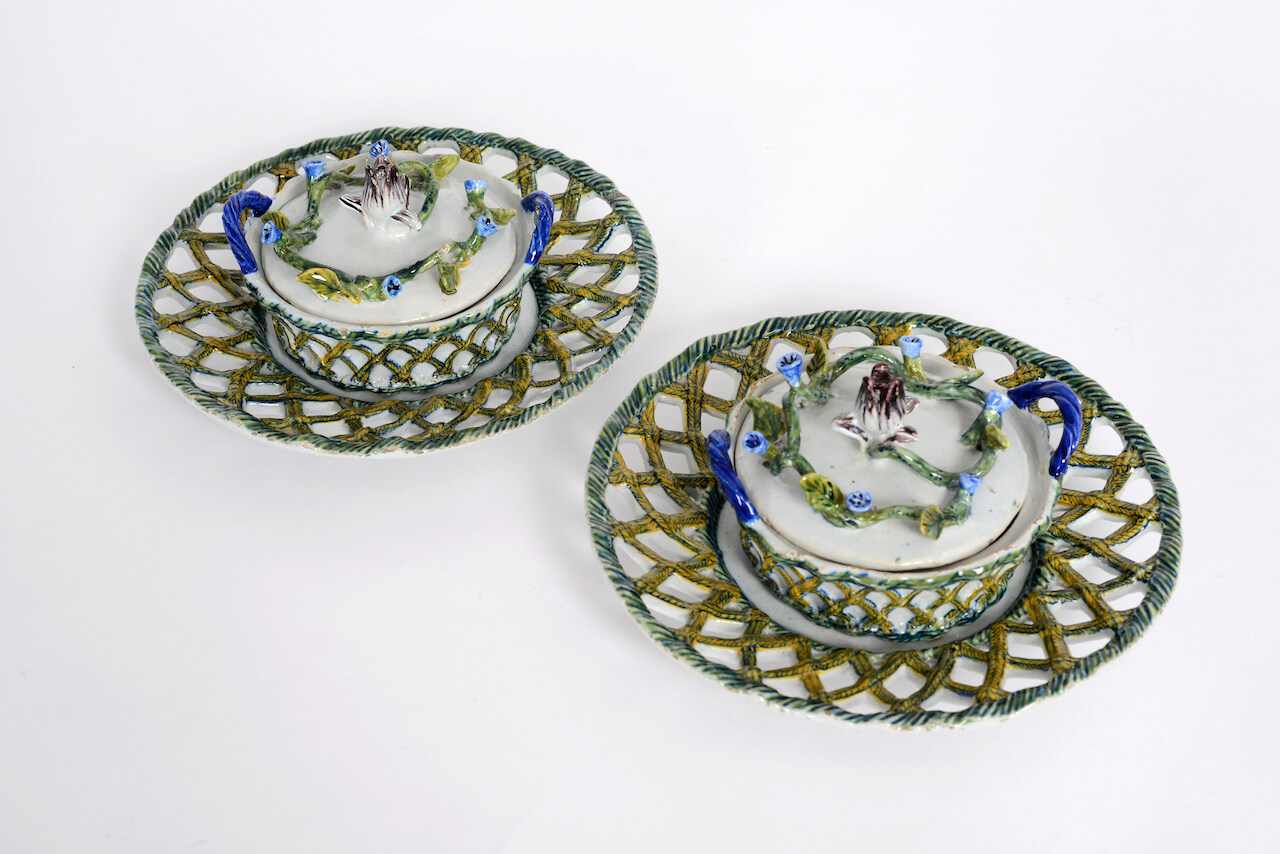 [popup_trigger id="13756″ tag="span"]

[/popup_trigger]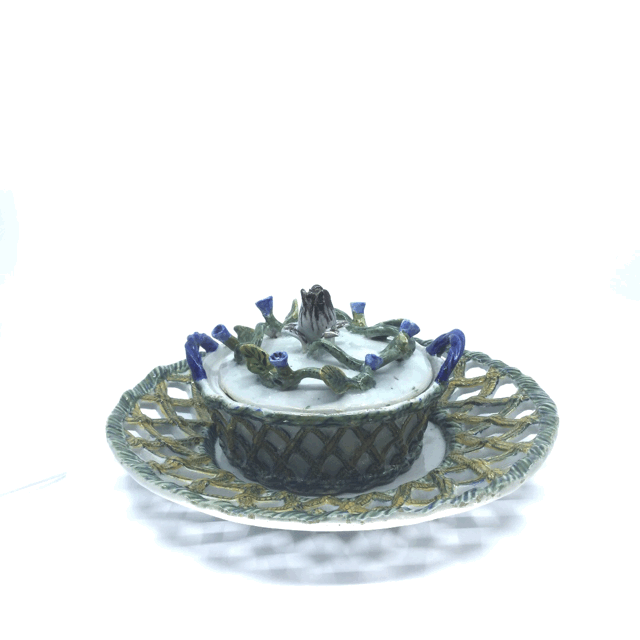 OBJECT
•D1947. Pair of Polychrome Butter Tubs, Floral Covers and Stands
Delft, circa 1765
The butter tubs with blue-dashed yellow wickerwork and affixed at the ends of the slightly scalloped blue-dashed green rim edge with blue twisted-loop handles, and the slightly domed covers molded with a manganese flower blossom knop issuing from an encircling green stem bearing green leaves and blue flower blossom knops, the wide rim of the stands also with blue-dashed yellow pierced wickerwork and a blue-edged green rim.
Heights: 8.5 cm. (3.3 in.)
Similar examples: Several pairs of polychrome oval butter tubs with the same type of basket but different cover exist. One is illustrated in Aronson 2012, pp. 84-85, no. 46. Another one with a mound of pears on the cover and with the mark of De Porceleyne Byl (The Porcelain Axe) factory, circa 1760-80, is illustrated in Lahaussois 1994, p. 141, no. 186.