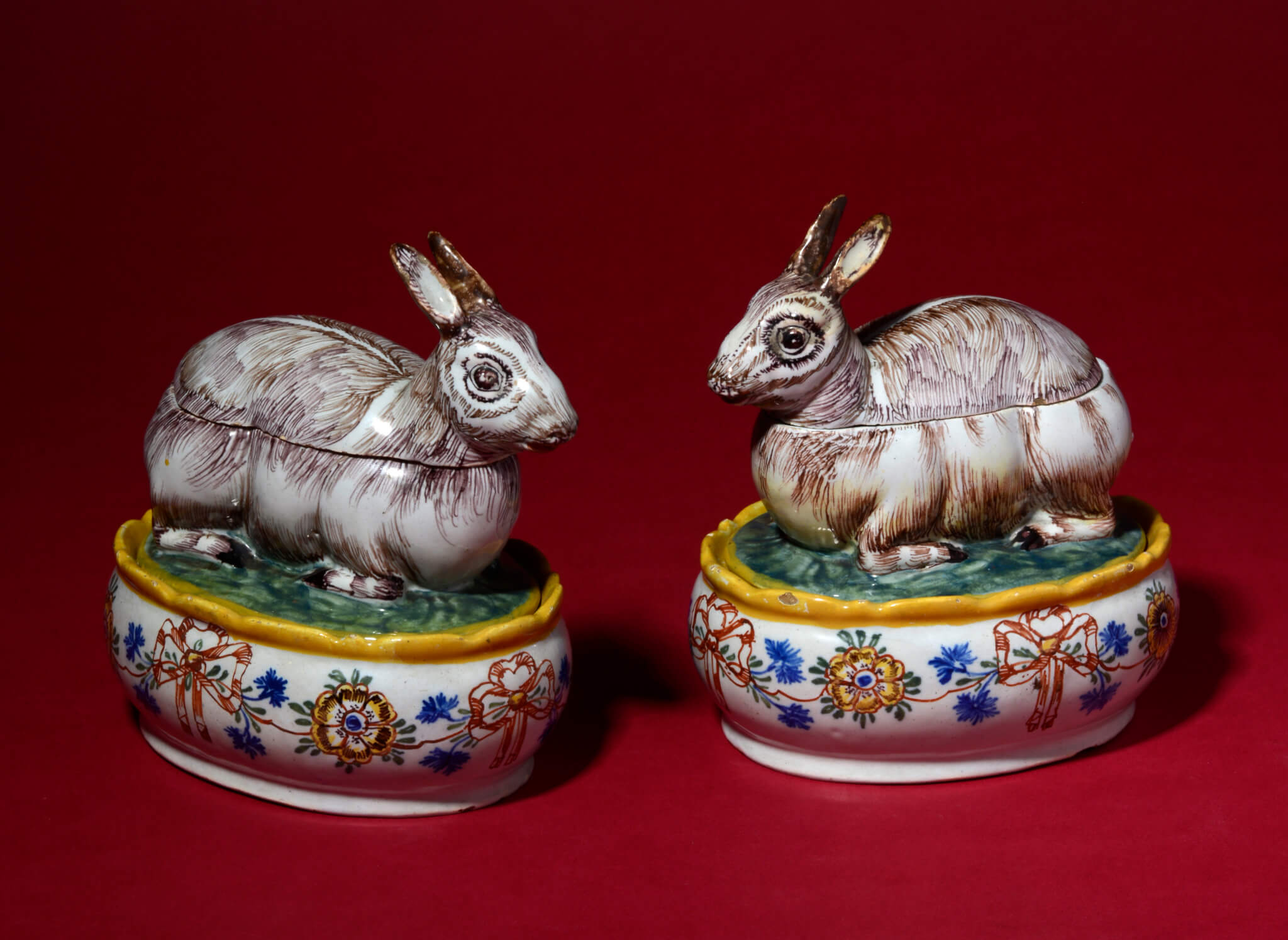 [popup_trigger id="13756″ tag="span"]

[/popup_trigger]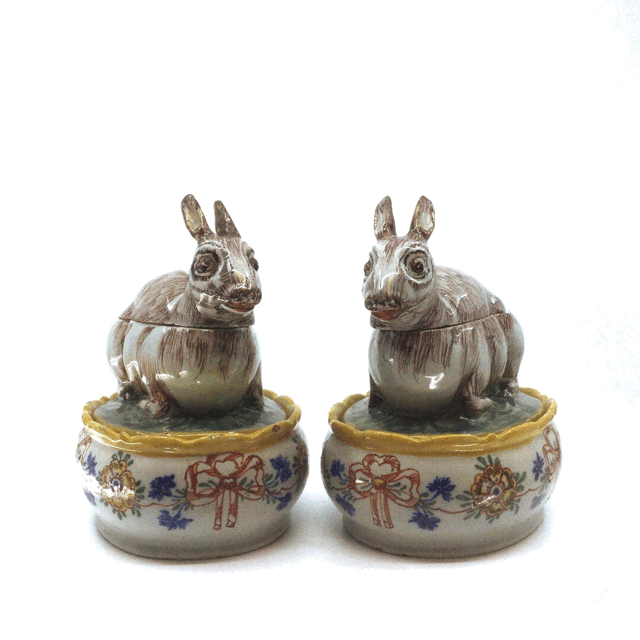 OBJECT
•D1945. Pair of Polychrome Crouching Hare Tureens and Covers
Delft, circa 1765
Marked with the numerals 1, 1, 4, and 3, 3, 6 in blue on the covers
Each cover modeled as a hare, painted with manganese delineated facial features and fur, lying on a green oval base, the oval tureens with yellow rims painted with a band consisting of yellow flowerheads alternated by iron-red bows and blue floral sprigs.
Dimensions
Heights: 13.5 cm. (5.3 in.)
Provenance
The collection of S. Alberge, The Hague, circa 1929, and one bearing the label Collection S. Alberge, La Haye, 14; Aronson Antiquairs, Amsterdam, circa 1980; The Vanhyfte Collection, Belgium, until 2003; Aronson Antiquairs, Amsterdam, 2003; Dutch Private Collection exhibitions 'Tentoonstelling van Oude Kunst' at the Rijksmuseum, Amsterdam, 1929.
Similar examples
Animal tureens of this model are rare. A different model of a hare tureen is in the collection of the Gemeentemuseum, The Hague (inv. no. 0400865) and another hare tureen modeled similar to the covers of the present tureens is illustrated in Aronson 2018, p. 105, no. 63.