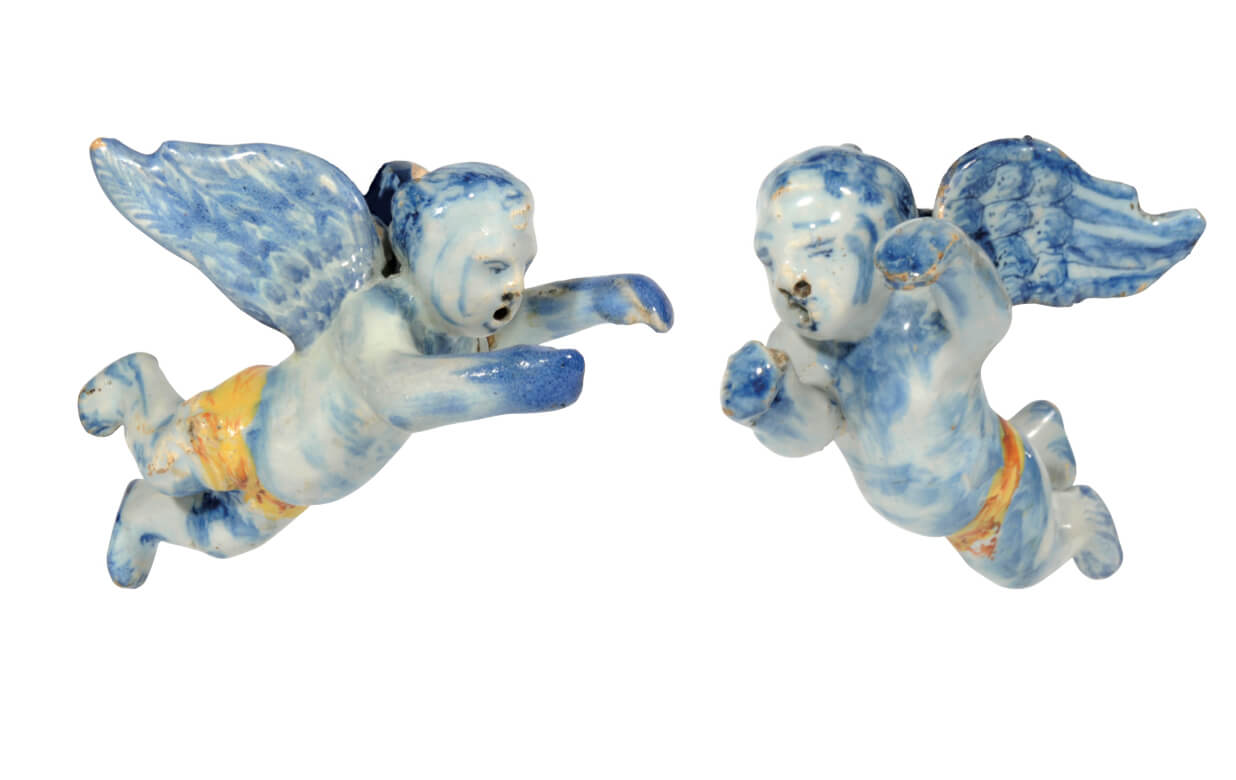 [popup_trigger id="13756″ tag="span"]

[/popup_trigger]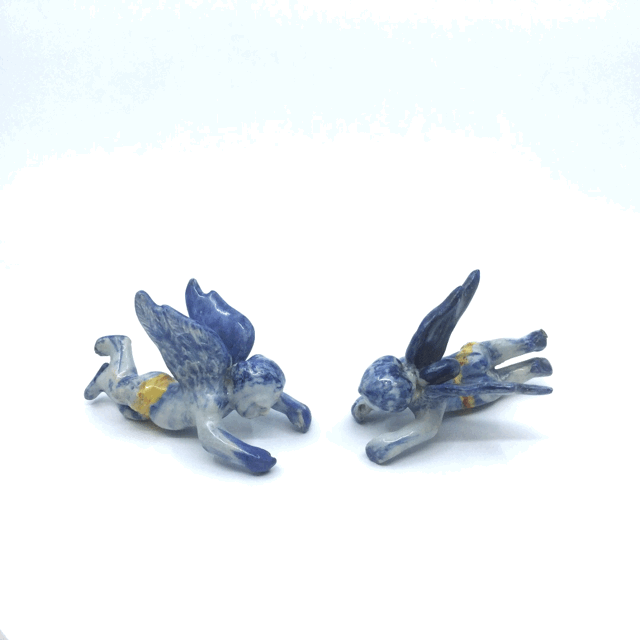 OBJECT
•D1943. Pair of Polychrome Figures of Flying Cherubs
Delft, circa 1765
The blue-delineated winged and naked figures each scantily clad in an iron-red-shaded yellow loincloth, and modeled in flight, their arms outstretched, perhaps to hold a wind instrument, and their mouths open as if to sing or play the missing instrument.
Lengths: 8.5 and 9 cm. (3.3 and 3.5 in.)
Provenance: J.F.H.H. Beekhuizen, Amsterdam, 1991; Dutch Private Collection
Note: Although Delftware flying cherubs are rare, they are mentioned in an inventory of 1754 of the Delft resident Arnout C(K)rispijn, in Van Aken-Fehmers 2001, p. 341. In his house, all kinds of Delftware were placed as ornaments. In one room, there was an oak cabinet with on top a ten-piece garniture. In the same room a walnut cabinet was adorned with a five-piece garniture and several Delft figures, such as parrots and two cherubs.