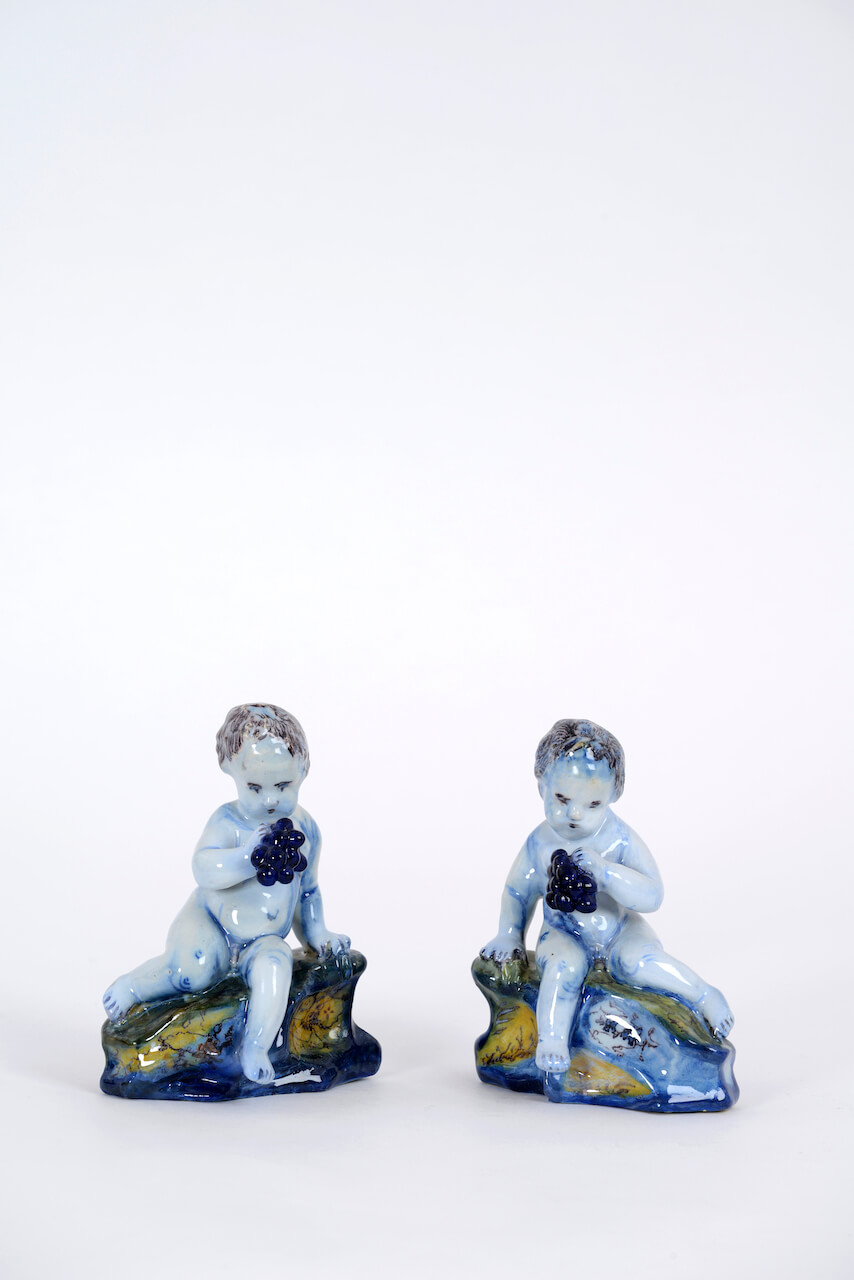 [popup_trigger id="13756″ tag="span"]

[/popup_trigger]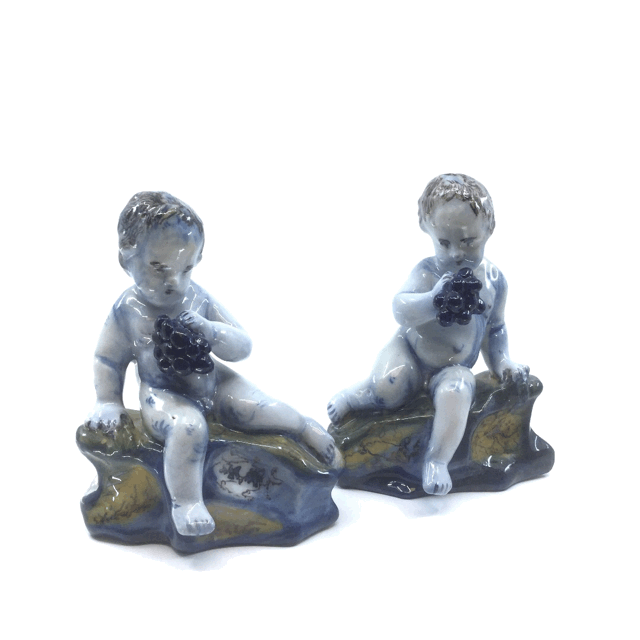 OBJECT
•D1940. Pair of Polychrome Figures of Seated Putti with Grapes
Delft, circa 1760
Each putto finely delineated and accented in blue, and with manganese hair and facial features, modeled affronté, each raising toward his mouth a bunch of blue grapes held in one hand, and seated on a polychrome-marbleized shaped and sloping rockwork base.
Heights: 13.5 cm. (5.3 in.)
Provenance: Salomon Stodel Antiquités, Amsterdam, 1997; Dutch Private Collection
Note: These figures probably reference the bacchanalia, a festival that honored Bacchus, the Greco-Roman god of agriculture, wine and fertility. Bacchanalia ceremonies were introduced in Italy around 300 B.C., and were originally celebrated in secrecy on the 16th and 17th of March. The celebration later became public and was celebrated in Greece, Egypt and Rome. The mythological bacchanalia theme became a popular source of inspiration for artists, including Dutch Golden Age painters and decorators who often depicted the procession of Bacchus. These processions often included bacchantes, centaurs, fauns and joyful children, which were a recurring subject. Bacchic putti were often represented while playing, dancing, drinking, or sometimes harvesting. When holding grapes, Bacchic putti can be interpreted as an allegory of autumn, the season when grapes were harvested.
Similar examples: An identical pair of white-glazed figures at the Gemeentemuseum, Arnhem, is illustrated in Vormen uit Vuur, vol. 229, 2015/3, p. 68, no. 118. A pair of the same models, but without the grapes, is illustrated in Lavino, p. 104 (upper right).