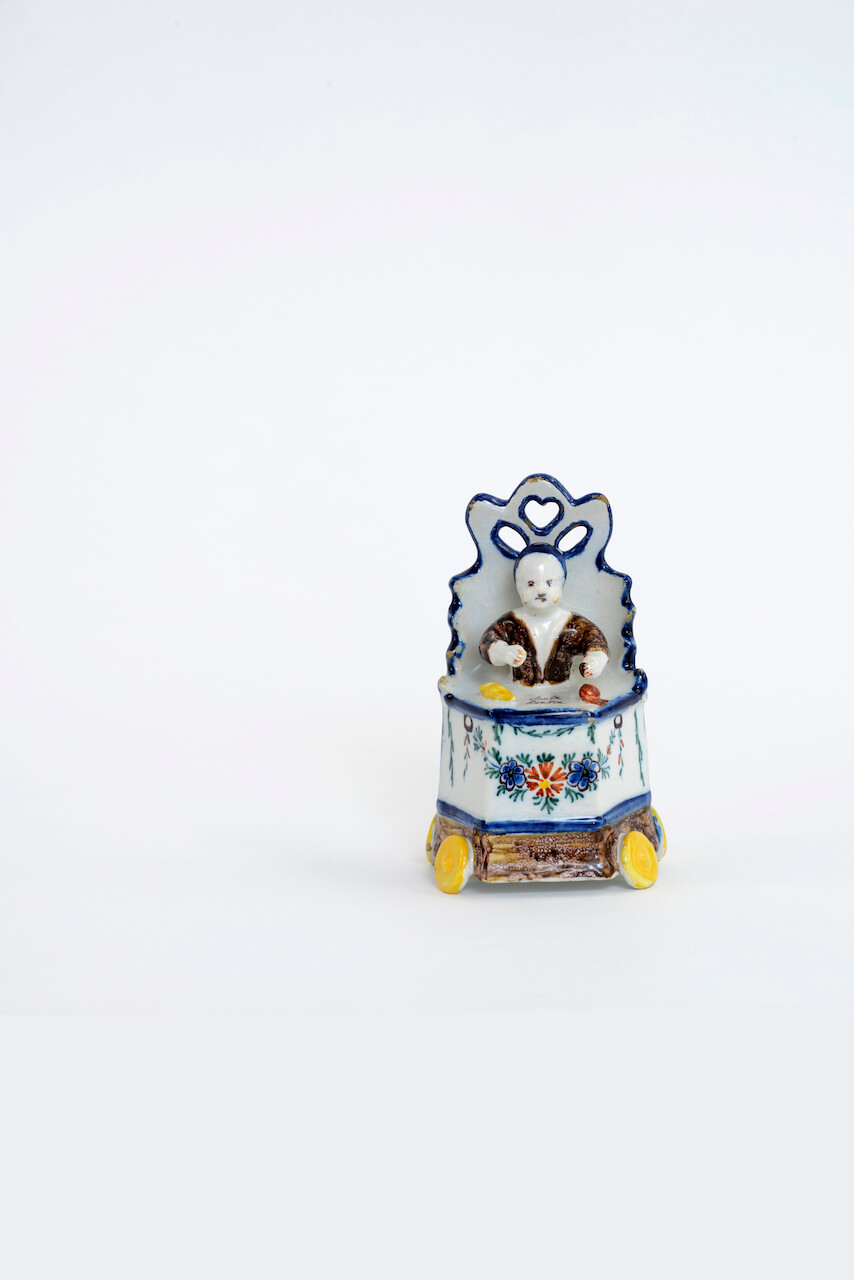 [popup_trigger id="13756″ tag="span"]

[/popup_trigger]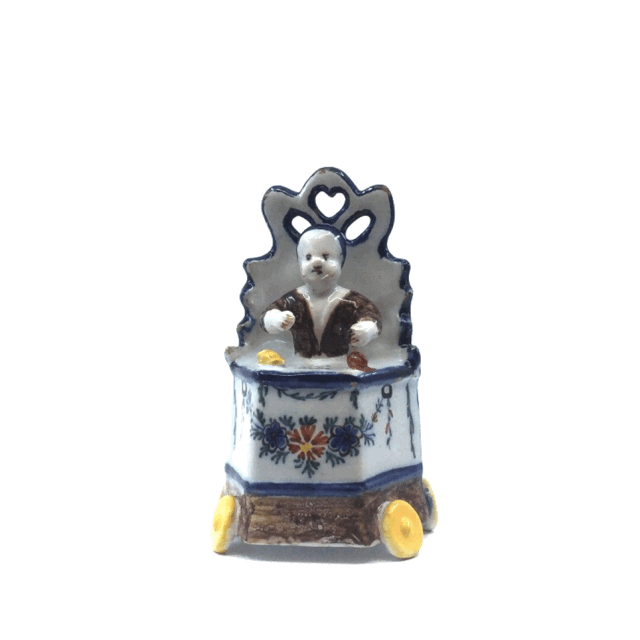 OBJECT
•D1939. Polychrome Model of a Child in a High Chair
Delft, circa 1775
The baby wearing a blue cap and manganese-brown jacket, seated in a yellow-wheeled hexagonal rolling chair with a high back, inscribed " Soete Roosje" (Sweet Little Rose) and painted on the front and sides with blue and manganese garlands, and yellow and iron-red flowers and green leaves.
Height: 13.4 cm. (5.3 in.)
Note: Along with cradles and fire baskets, multifunctional wheeled high-chairs, kakstoel, were often given as a wedding present to symbolize the desire for a rich progeny. Miniature Delftware nursery furnishings like the present example were also traditionally given as gifts to celebrate an engagement or a wedding, or especially a birth. The hexagonal shape of the chair incorporates a feeding and playing tray, a seat with a hole and a chamber pot beneath, and a footrest with a brazier below to keep the child warm.
Similar examples: Two high chairs were sold at Frederik Muller & Cie in Amsterdam on November 28, 1911, lot 1164 and 1165, with inscriptions on the table tops, one LPK- marked example with "dag mem" ("hello mum"), and the other with "geef mijn wat vuur" ("give me some fire"), the latter referring to the brazier underneath in the chair. Another with the inscription "Dag vader" ("Hello father") is illustrated in Aronson 2018, p. 119, no. 72.