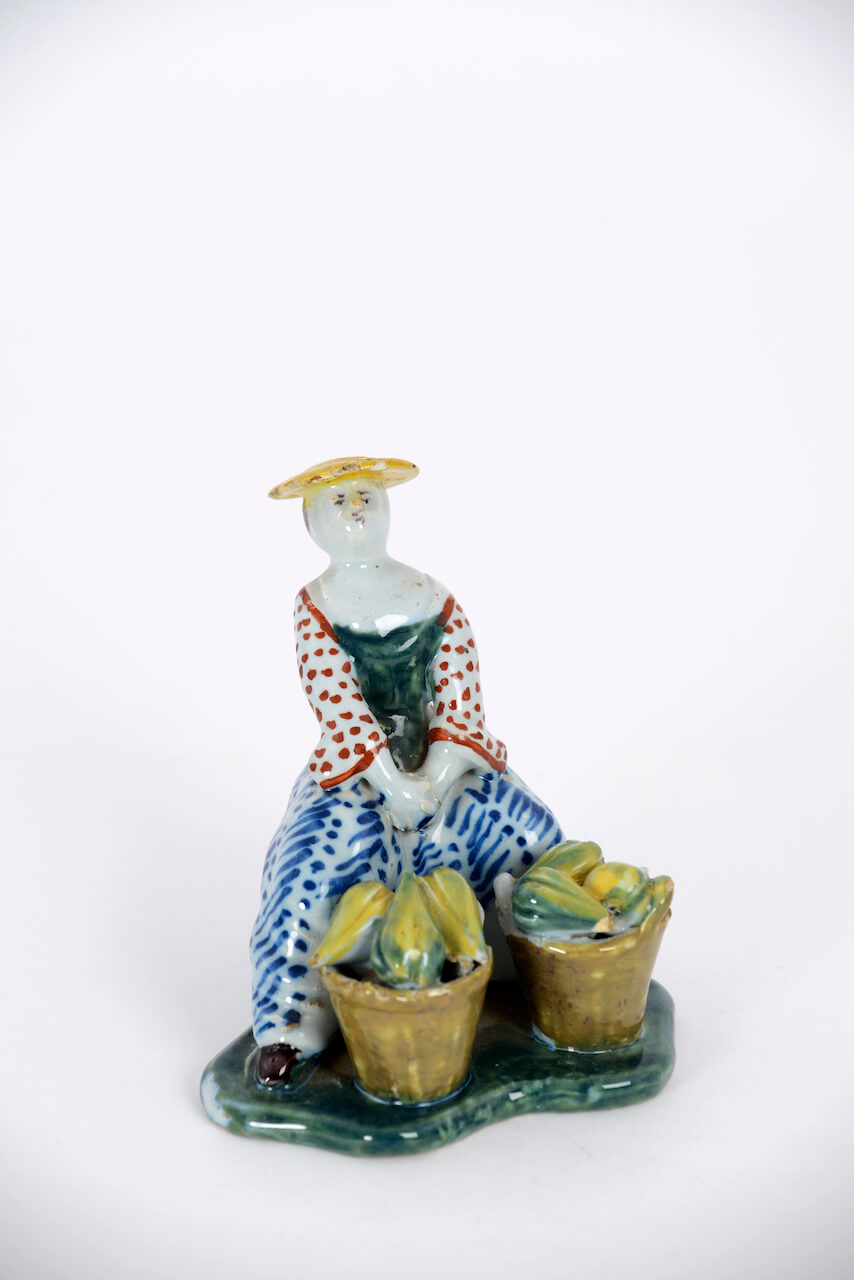 [popup_trigger id="13756″ tag="span"]

[/popup_trigger]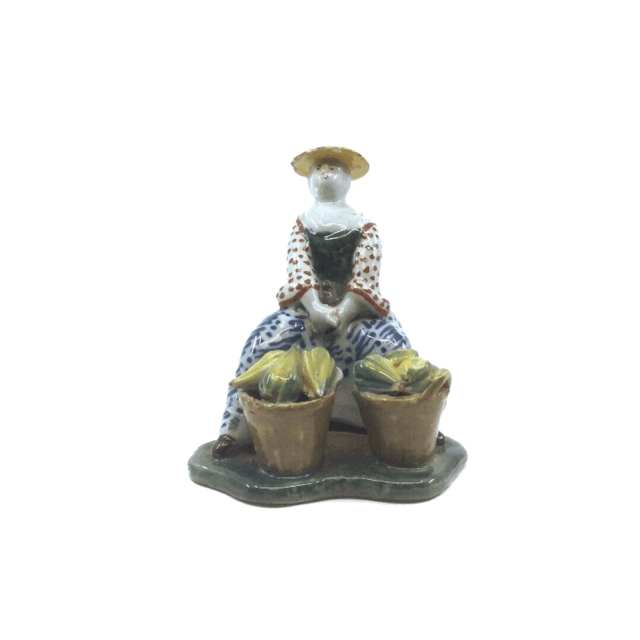 OBJECT
•D1938. Polychrome Figure of a Melon Vendor
Delft, circa 1765
Modeled as a young woman, wearing a yellow hat and a green bodice with red dotted sleeves above a blue dotted and striped skirt, and seated behind two brown baskets filled with yellow and green melons, all on a low conformingly-shaped base.
Height: 9.3 cm. (3.7 in.)
Similar examples: A similar male vendor with two baskets of melons is illustrated in Lavino, p. 79.