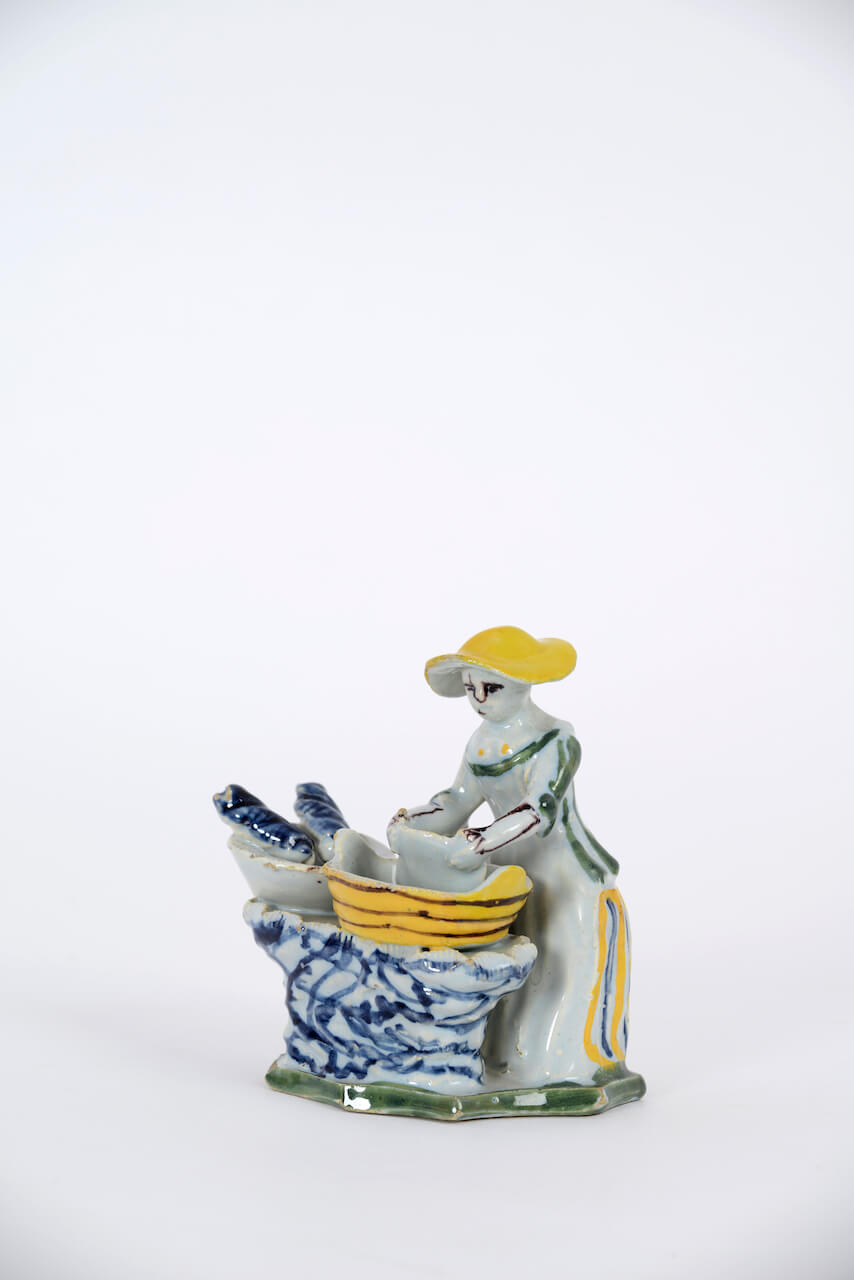 [popup_trigger id="13756″ tag="span"]

[/popup_trigger]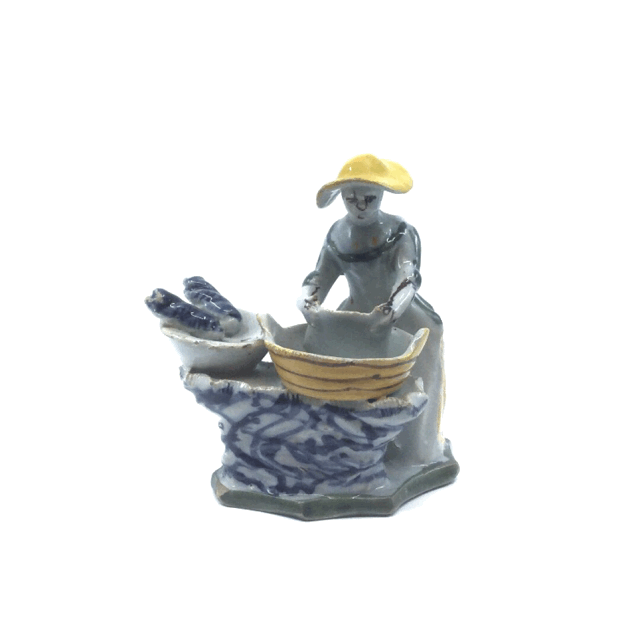 OBJECT
•D1937. Polychrome Figure of a Laundress
Delft, circa 1765
The washerwoman with manganese-delineated facial features and arms, wearing a yellow hat and a white dress with green and yellow borders, holding a piece of cloth held with both hands and dipping it into the yellow oval tub set before her on a blue marbleized rock on which is also set another tub with two rolls of blue cloth, and standing on a green octagonal low mound base.
Height: 9.7 cm. (3.8 in.)
Provenance: Aronson Antiquairs, Amsterdam, 1994; Dutch Private Collection similar examples Similar female genre figures of a lady washing a toilet seat instead of a piece of cloth are illustrated in Lavino, p. 79 (middle); and in Van Aken-Fehmers 2001, p. 314, ill. 3. Another comparable figure of a butter vendor is illustrated in Aronson 2018, p. 121, no. 75.