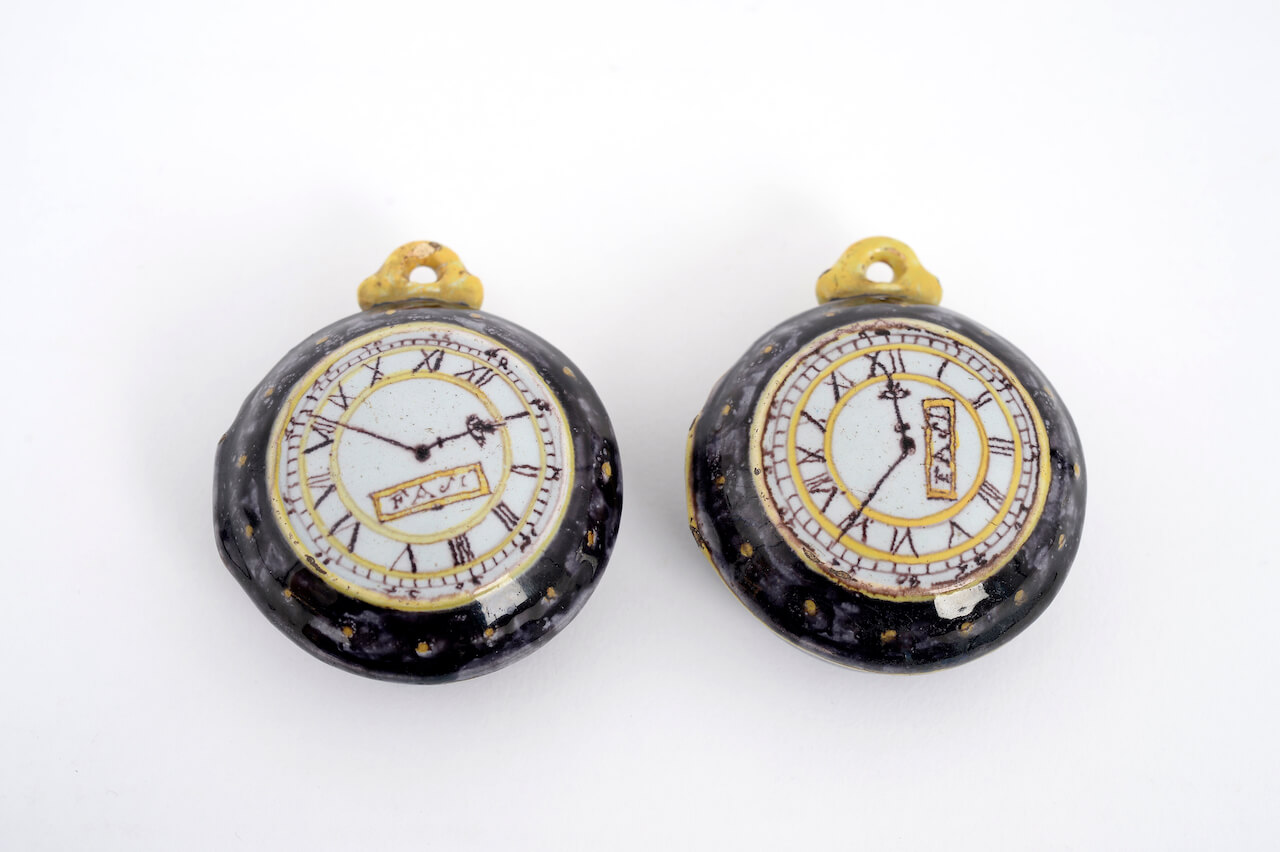 OBJECT
D1933. Pair of Polychrome Models of Pocket Watches
Delft, circa 1765
Each dial painted in manganese with Roman numerals within yellow roundels and with the inscription FASI within a yellow rectangular panel, one reading 11:36, the other 12:42, the slightly mottled manganese case with a yellow edge, and at the top a yellow trefoil pierced for suspension.
Heights: 7 cm. (2.8 in.)
Provenance: The Vanhyfte Collection, Belgium; Aronson Antiquairs, Amsterdam, 2003; Dutch Private Collection
Literature: Described and illustrated in Aronson 2003, p. 49, no. 47
Note:
These Delftware models of pocket watches were intended to be placed in Delftware watch stands, which had an indented aperture for the time pieces to be placed. Since clocks were reasonably expensive and were rarely displayed in every room of a house at this time, watch stands were used to transform portable pocket watches into temporary clocks. The watch could be transferred from pocket to watch stand and from room to room, in this instance creating from a simple timepiece an elaborate and decorative clock. So useful was this form, that watch stands sometimes were an element of rococo inkstands. When the portable pocket watch was not in the aperture of the watch stand, it would be filled with a Delftware model of a pocket watch.
Similar examples:
A similar model of a pocket watch with the dial inscribed DELFT is illustrated in Aronson 2001, no. 48 and Aronson 2014, pp. 124-125, no. 62.