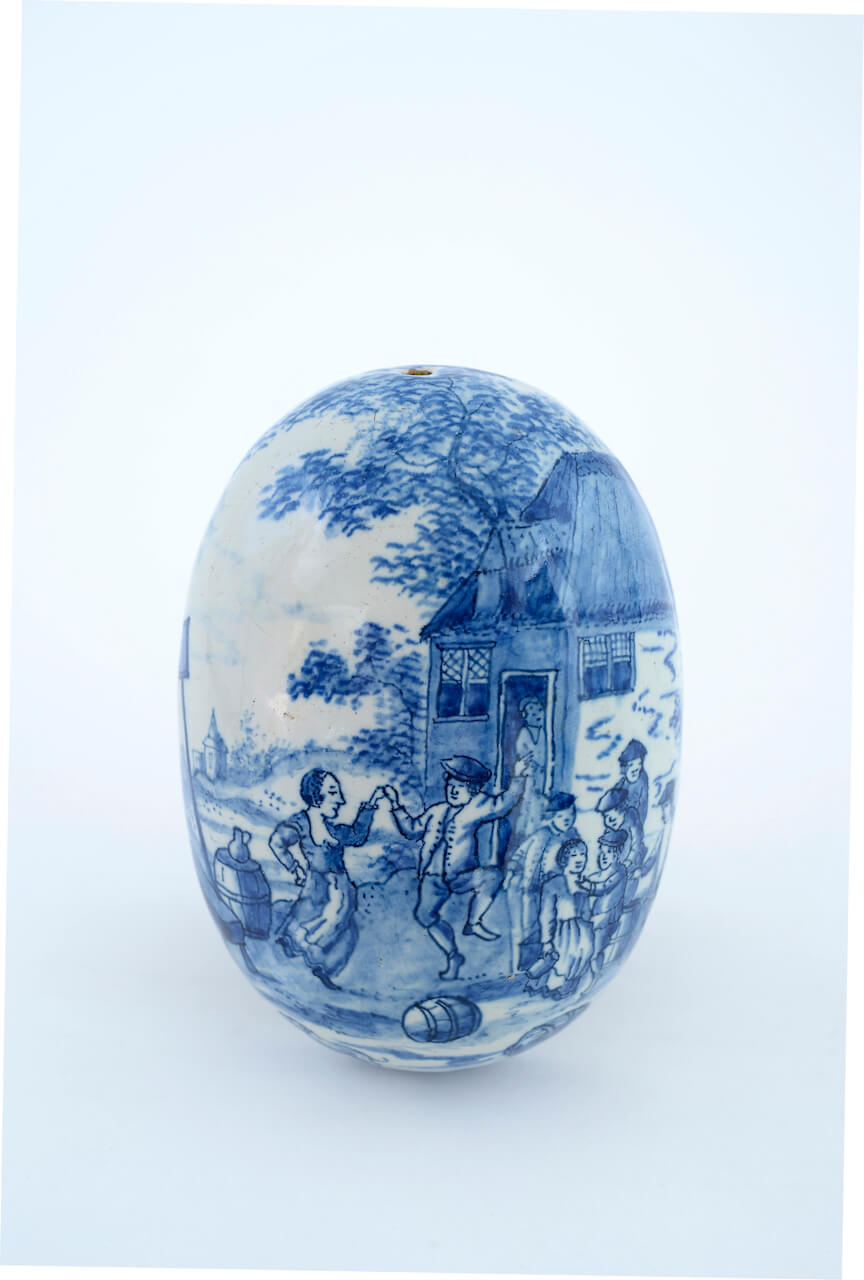 OBJECT
D1925. Blue and White Oval Brush Back
Delft, circa 1730
Painted after David Teniers the Younger (1610-90) with a scene of a couple dancing near five men and the tavern maid and being observed by another woman at the door of the tavern beyond, a dog walking near barrels in the foreground, the top pierced with a suspension hole, and the unglazed underside pierced with holes for the bristles.
Length: 13.7 cm. (5.4 in.)
Provenance: Aronson Antiquairs, Amsterdam, 2007; Dutch Private Collection
Literature: Described and illustrated in Aronson 2005, p. 31,
no. 26
Note:
This brush back is one of the relatively rare survivals of a utilitarian object from a line of specialty goods produced by the Delft potters in imitation of the more expensive silver prototypes. The brushes were made by binding small clusters of horsehair with thread and then affixing the clusters with resin to the interior of the pierced holes on the underside of the back. Intended as clothes brushes, these practical objects were often given as bridal gifts and may bear a date or a monogram. The decoration on this piece is taken directly from an etching of Peasants Dancing by the Flemish artist, David Teniers the Younger.