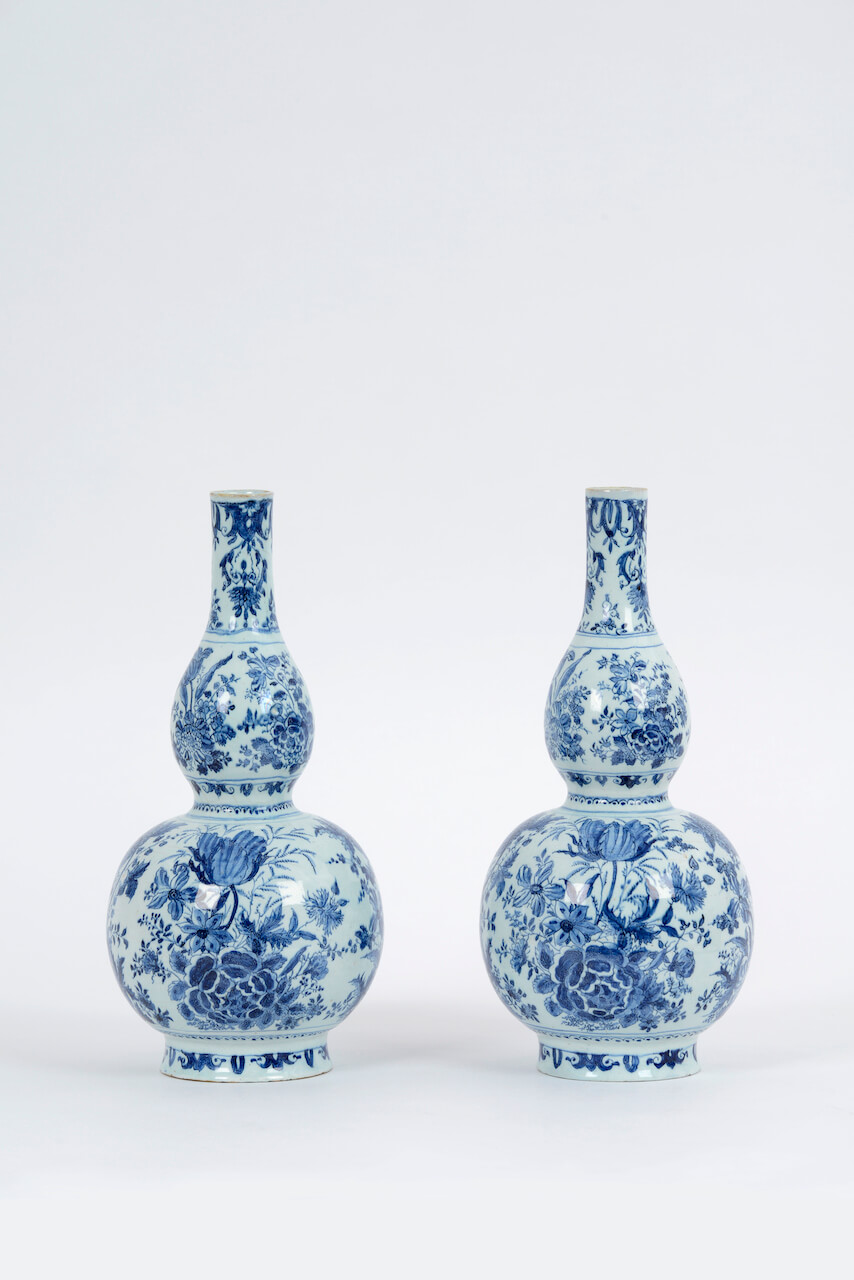 [popup_trigger id="13756″ tag="span"]

[/popup_trigger]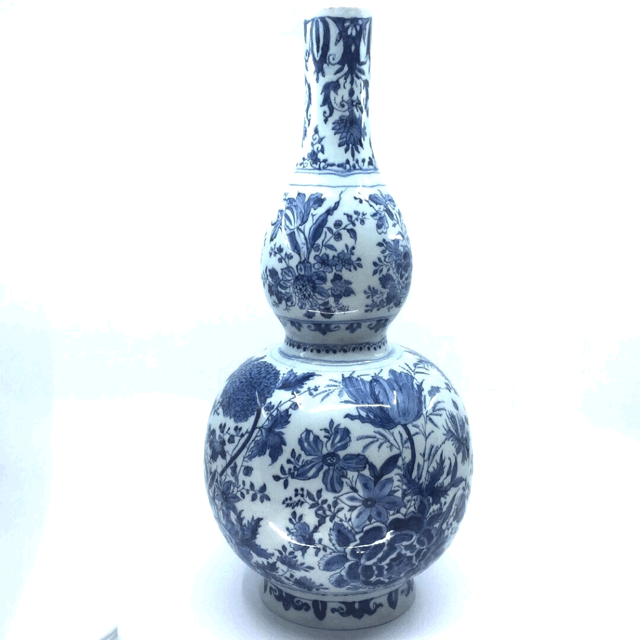 OBJECT
•D1911. Pair of Blue and White Double-Gourd-Shaped Vases
Delft, circa 1690
Both marked AK n:11 in blue for Adrianus Kocx, the owner of De Grieksche A (The Greek A) factory from 1687 to 1701 Each spherical body painted with a continuous scene of tulips, carnations, peonies and other flowering plants and foliage, the foot encircled with a lappet border, the bottle-shaped upper section with a similar scene of flowering plants and foliage and the tapering cylindrical neck painted with a large lambrequin border issuing blossoms and foliate scrolls.
Heights: both 31.2 cm.(12.3 in.)
Similar examples: The double-gourd shape of the present pair of vases was regularly used during the ownership of Adrianus Kocx. The decoration is however more uncommon. An obelisk with similar decoration also marked AK n:11 in the collection of Musées royaux d'Art et d'Histoire, Brussels, is illustrated in Helbig p. 111, ill. 77.