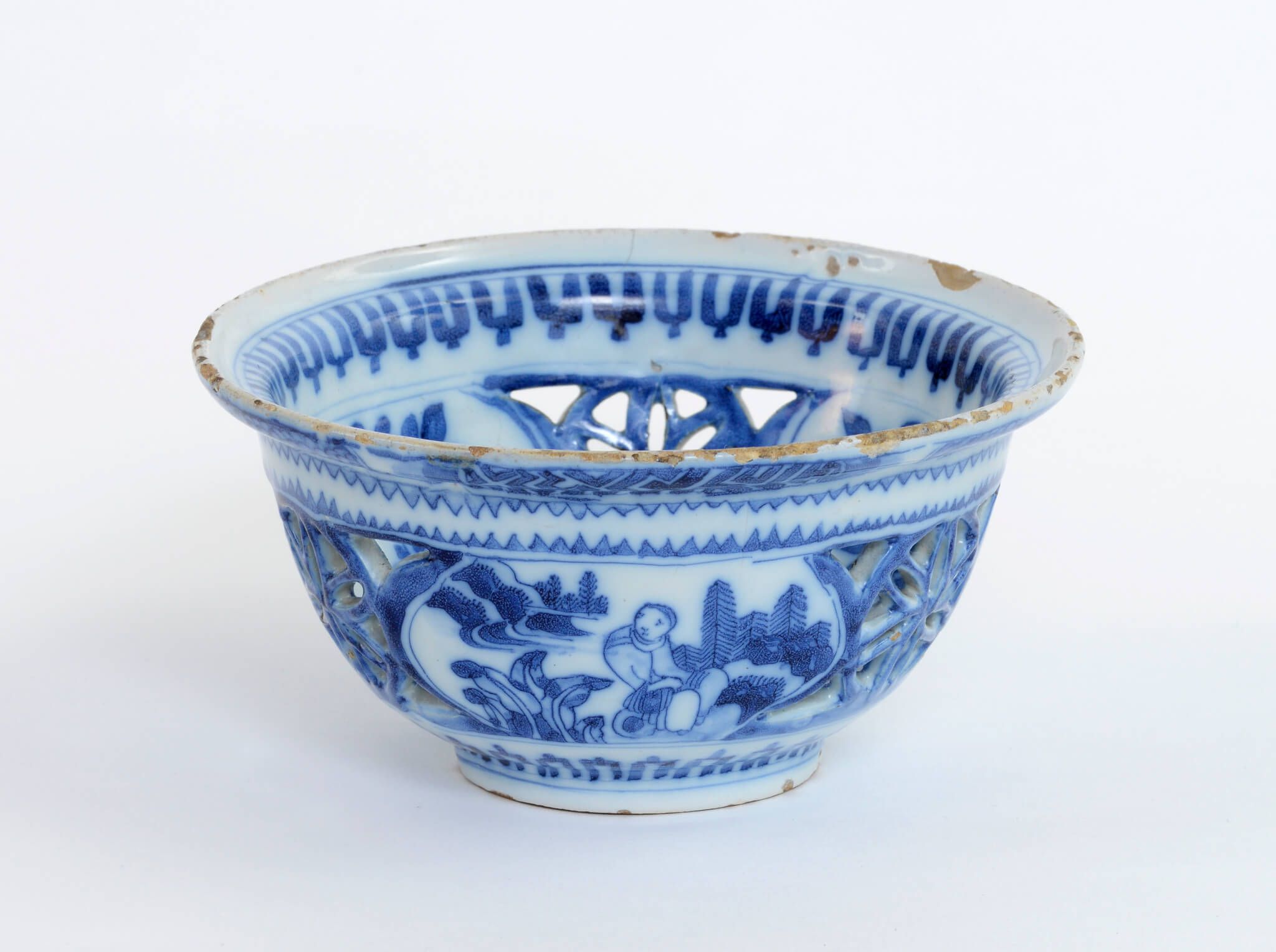 [popup_trigger id="13756″ tag="span"]

[/popup_trigger]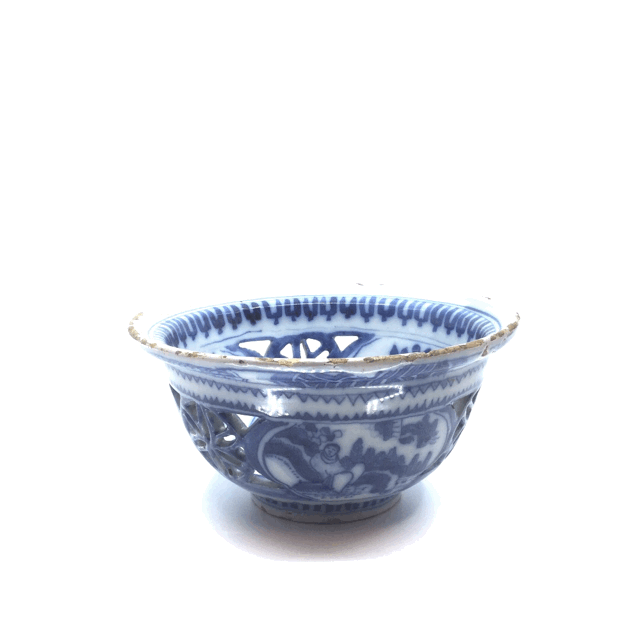 OBJECT
D1904. Blue and White Small Bowl
Delft, circa 1670
Painted around the exterior with three medallions decorated with different chinoiserie scenes of a man seated in a landscape with shrubbery and rocks, alternated by interstices pierced with a flowerhead in a roundel, all beneath two dentil bands, the cupped rim with three scale-work panels alternated by fretwork panels, the interior painted in the center with a bird and a flitting insect all in a roundel, and the sides with three medallions decorated with a fruiting plant motif.
Diameter: 16 cm. (6.3 in.)
Provenance: A Belgian Private Collection, before 1913 and thence by family descent
Similar examples: Early Dutch Delftware bowls are rare, and a bowl with pierced openwork of this early date is even more  uncommon. The bowl can be attributed to a group of faience that is decorated with chinoiserie scenes of figures seated in a landscape of rock work and trees and was manufactured between 1660 and 1680. Although the majority of these objects consists of chargers and jars, there are also a few bowls in this group. A smaller bowl decorated with a continuous scene of a man seated in a landscape is in the Gemeentemuseum, The Hague (inv. no. OC(D)3-1994) and illustrated in Van Aken-Fehmers 1999, p. 234, no. 79, and another bowl with several chinoiserie scenes in a private collection in The Hague is illustrated on p. 235.