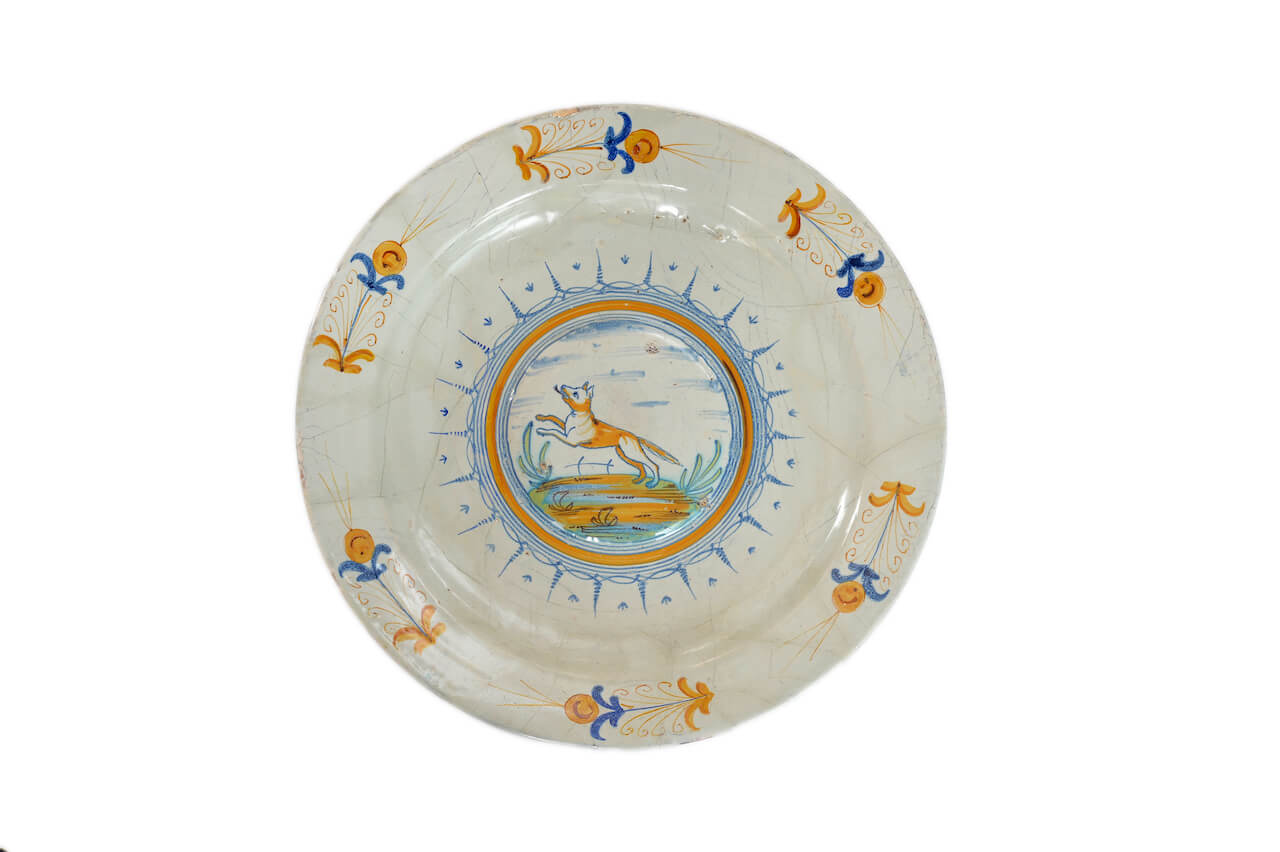 [popup_trigger id="13756″ tag="span"]

[/popup_trigger]
OBJECT
D1902. Majolica Polychrome Large Dish
Haarlem, circa 1630
Painted in blue, ochre, green and manganese in the center with a fox in a landscape in a roundel of an ochre band between concentric blue lines and stylized curves, the rim painted with six stylized aigrettes, the reverse lead-glazed.
Diameter: 33 cm. (13 in.)
Provenance: The R.J. Bois Collection, North-Holland
Similar examples: The decoration on the edge of the plate is very similar to the one on a bowl attributed to Willem Jansz. Verstraeten, which resides in the Frans Hals Museum in Haarlem (inv. no. OA 93-131), and which is illustrated in Biesboer 1997, p. 94, no. 104. Another similar charger, but with the depiction of a deer, is illustrated in Aronson 2018, p. 11, no. 5.