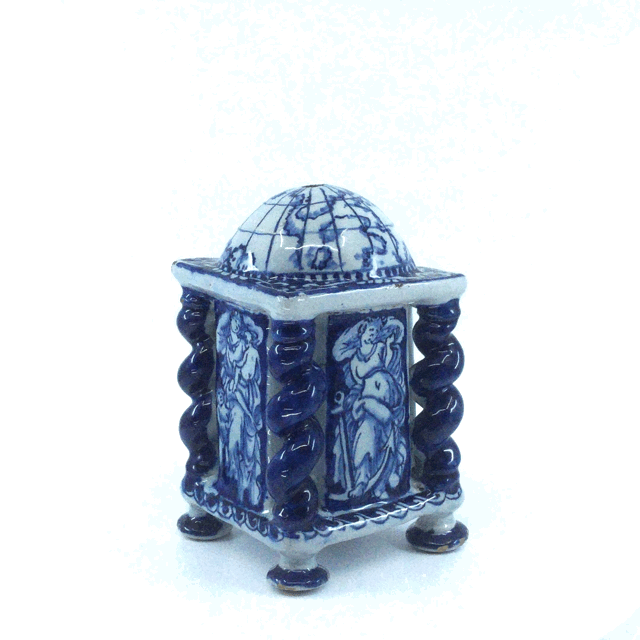 OBJECT
D1824. Blue and White Globe
Delft, circa 1710
Marked LVE 4 0 1. in blue on the base for Lambertus van Eenhoorn, the owner of De Metaale Pot (The Metal Pot) factory from 1691 to 1721
Molded as a square pedestal with representations of the virtues on the sides: Justice holding a sword and a scale, Faith holding a cross and scroll, Charity holding a child and another standing behind her and Hope standing with her right foot on an anchor; twisted columns on the corners and surmounted by a hemisphere, with a pierced slot on top.
Height: 13.1 cm. (5.2 in.)
Provenance: The Mr. and Mrs. H. C. Bout Collection, Belgium; Aronson Antiquairs, Amsterdam
Literature: Illustrated in exh. cat. Oude kunst- en Antiekbeurs Delft, 1980, p. 97.