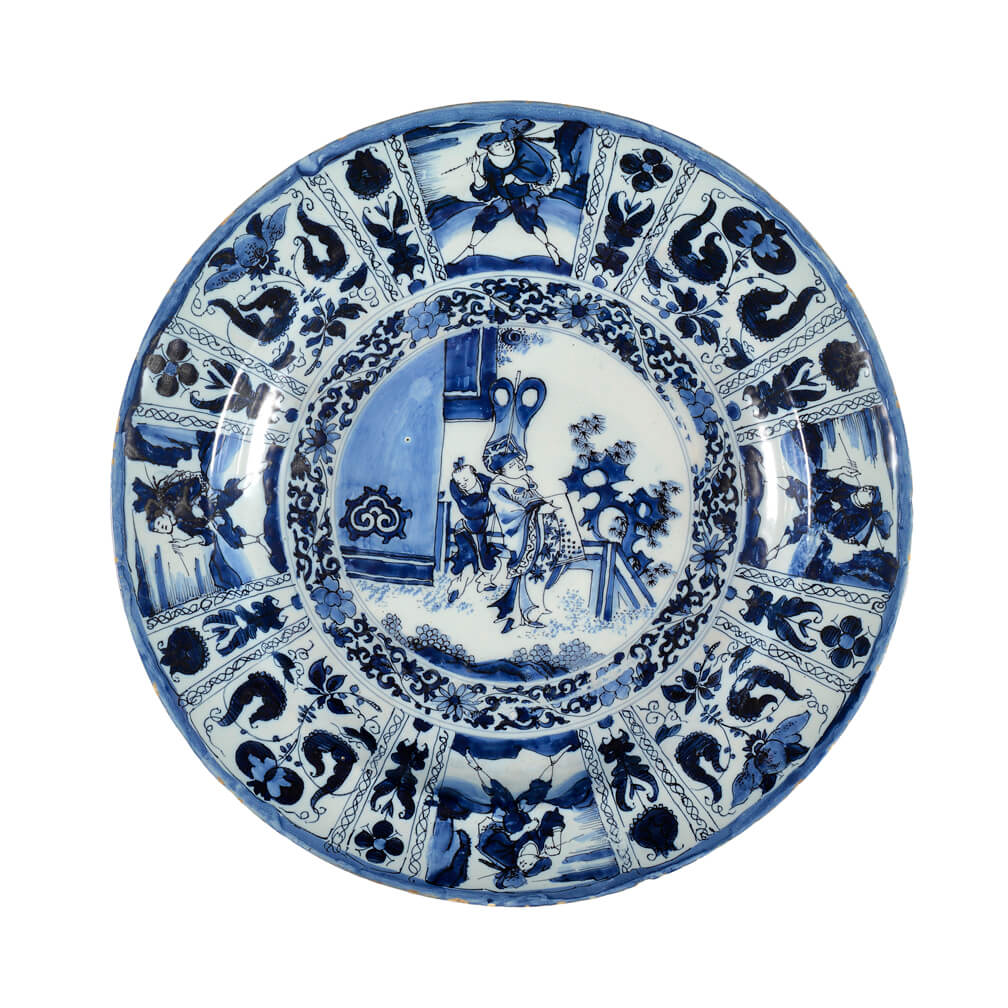 OBJECT
•D1516. Blue and White 'Kraak'-Style Large Dish
Delft, circa 1680 – 1685
Marked SVE in blue for Samuel van Eenhoorn, the owner of De Grieksche A (The Greek A) Factory from 1678 to 1685
Painted in the center with a Chinese dignitary holding a scroll and standing before his attendant bearing a large fan in a fenced garden near rocks and pines, the well encircled by a flowering vine and foliate-scroll border, the cavetto and rim with a wide border of four fan-shaped panels depicting a man striding with a knapsack over his shoulder, alternating with four fan-shaped floral panels, all separated by narrow floral panels edged with 'cable' bands, and the underside with alternating whorl and U devices within wide and narrow fan-shaped panels.
Diameter: 33 cm. (13 in.)
Provenance: The Collection of Countess Eva Mörner, Herrborum Estate Östergötland, Sweden, heir to original owner.