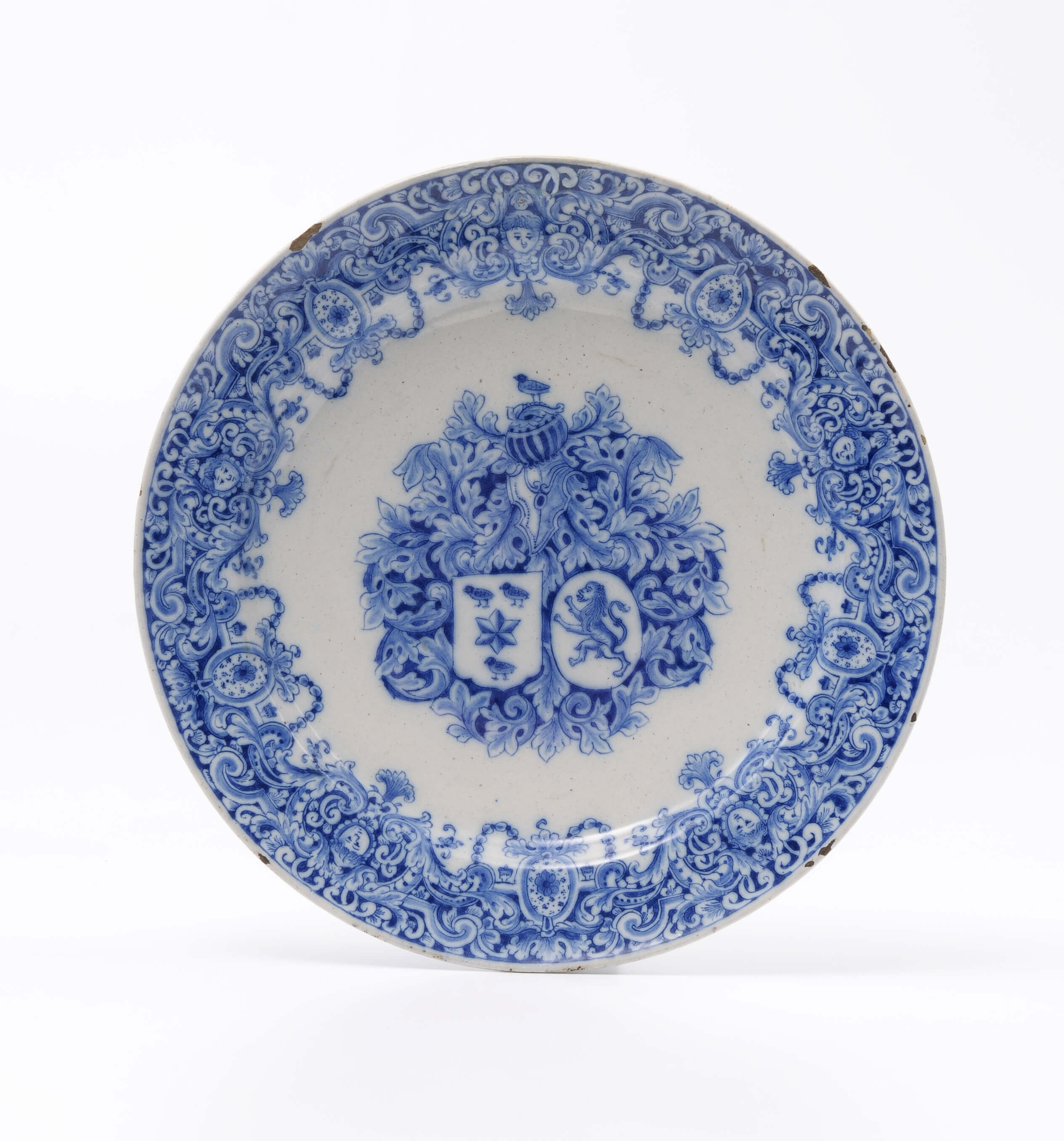 [popup_trigger id="13756″ tag="span"]

[/popup_trigger]
OBJECT
D1244. Blue and White Armorial Plate
Delft, circa 1738
Marked * JB in blue for Justus van den Berg, recorded as a potter at De Witte Ster (The White Star) Factory
Painted in the center with two coats of arms within elaborate foliate mantling beneath a helmet and bird crest, the rim with an elaborate border of five masks alternating with dotted and blossom-centered ovals above husk chains suspended from foliate scrolls and baroque strapwork, and the underside with four flowering branches. The coat of arms showing the alliance of Mr. Willem van Persijn, 1st president of the Sovereign Board of the province of Brabant and of Quirina van Bueren.
Diameter: 26.2 cm. (10 5/16 in.)
A virtually identical plate, according to the description dated 1738, is illustrated in handbook Kunstbeurs, Delft 1970, offered by Kunsthandel J. Denijs, Amsterdam.
With thanks to JH for sharing this information